Hold on to your seats because the newest edition to the "Fast & Furious" franchise, "Hobbs & Shaw," is almost here — and this time, it's heading across the pond!
"We like cars in Britain. There's a big car culture here," Helen Mirren told "Good Morning America" on Wednesday.
Mirren, along with fellow British castmates Jason Statham, Vanessa Kirby and Idris Elba, joined "GMA" from London to discuss the highly-anticipated "Fast and Furious" spinoff, which also stars Dwayne "The Rock" Johnson as Luke Hobbs.
Statham, who returns as British operative Deckard Shaw, said the movie is "bigger, faster, funnier" than its predecessors.
Along with the action that unfolds when enemies Hobbs and Shaw must team up to save the wold, audiences will discover more about Shaw's backstory and family, played by Mirren and "The Crown" star Vanessa Kirby.
"That's the great thing about these movies, we get to look a little bit further through the curtain of each episode in the saga," Statham explained.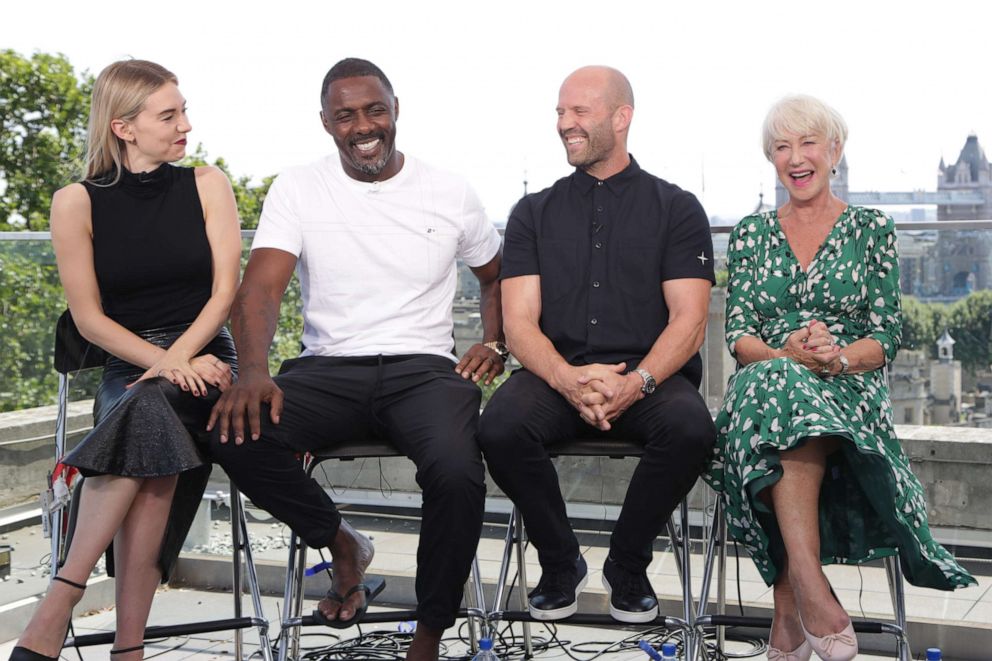 Mirren, who plays Statham's mother in the film, said she practically begged producers to be in the cast.
"I love to mix it up ... I was dying to be in one of these movies," she laughed.
Audience members will also have a chance to see Elba play the villain of the movie, a cyber-genetically enhanced antagonist named Brixton who tries to take on Johnson and Statham.
"Dwayne [Johnson] is a big softy. A little cuddly bear. But [Statham] is a tough guy over here," Elba joked when asked which actor is the more challenging opponent.
Vanessa Kirby is also central to the action-packed plot as rogue MI-6 agent Hattie. She called working with Johnson "the best thing I've ever done."
"It's amazing he let me [beat him up]," Kirby said about a scene where their characters come to blows.
"Well, you did a good job," Elba replied.
"Hobbs & Shaw" is set to open in theaters Aug. 2. Tune into "GMA" next week to see more from the stars of "Hobbs & Shaw" live in Times Square!