Jessica Simpson and her family came together over the weekend to celebrate her father, Joe Simpson.
In a photo she shared on Instagram, the singer, her sister Ashlee Simpson and their mother Tina Simpson are all smiles as they celebrate Joe Simpson. Jessica Simpson also shared a photo of her and her dad with her husband Eric Johnson and their daughter Maxwell Drew.
"My beautiful family together forevermore," Jessica Simpson wrote in the caption. "I am proud of us for all that we have accomplished unconventionally with pure honesty."
"I love each of you exactly as you are ... unconditionally, completely, fully, entirely and endlessly," she added. "Happy 65th birthday dad!!! Bein' loved by you has given purposeful soul to my life."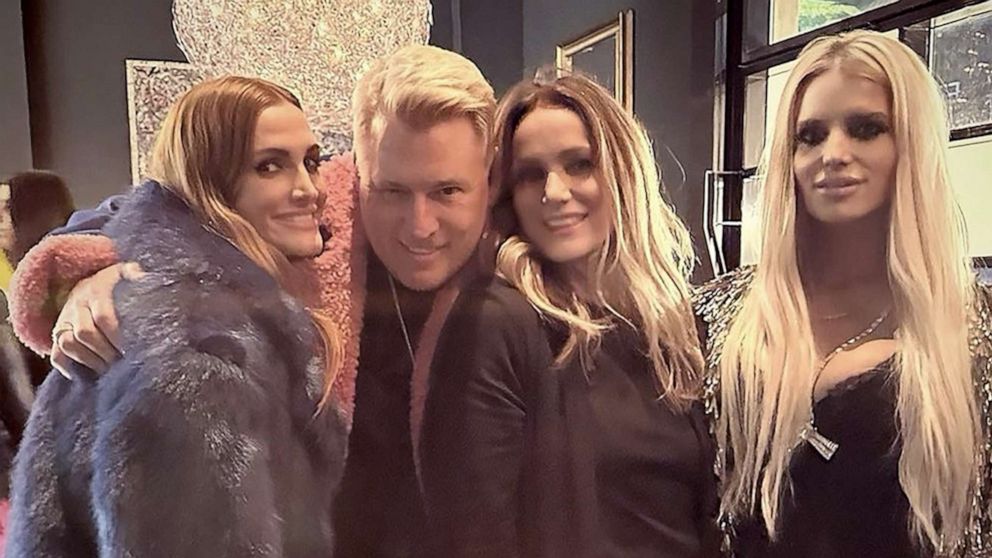 Over the years, Simpson has shared her close bond with her family on social media, especially with her husband and three kids: Maxwell Drew, Birdie Mae and Ace Knute.
She's also been open about her parents' marriage and divorce in 2013. In 2021, she told Us Weekly that it was "bizarre" seeing her parents separate as an adult.
"I wouldn't change that, although I feel like it made it harder for me to accept other people in their lives," she said. "I didn't really know what to do with it. I didn't know what was friendship, what wasn't."
She also shared that her father officiated her 2014 wedding to Johnson, who played five seasons in the NFL.
"My father married us and it was perfect and beautiful, and I accepted it all in that moment," she said about her parents. "Just that they had moved on, and I was the one who hadn't."