Jim Carrey no longer facing wrongful death lawsuit in girlfriend's overdose
Carrey had been sued by family members of girlfriend Cathriona White.
— -- Jim Carrey is no longer facing a civil lawsuit in the overdose death of his former girlfriend.
"The case and all claims against Jim Carrey have been dismissed," a rep for the actor told ABC News. "He is extremely grateful to everyone in his life who supported him throughout this challenging episode."
Carrey had been facing a wrongful death lawsuit from family members of his on-again, off-again girlfriend Cathriona White, who died of a drug overdose in September 2015. Her death was ruled a suicide.
White's estranged husband and mother sued Carrey months later, claiming he had caused her death. Carrey counter-sued, claiming the lawsuit was an attempt to extort him.
"I will not tolerate this heartless attempt to exploit me or the woman I loved," he said in a statement after the lawsuit was filed.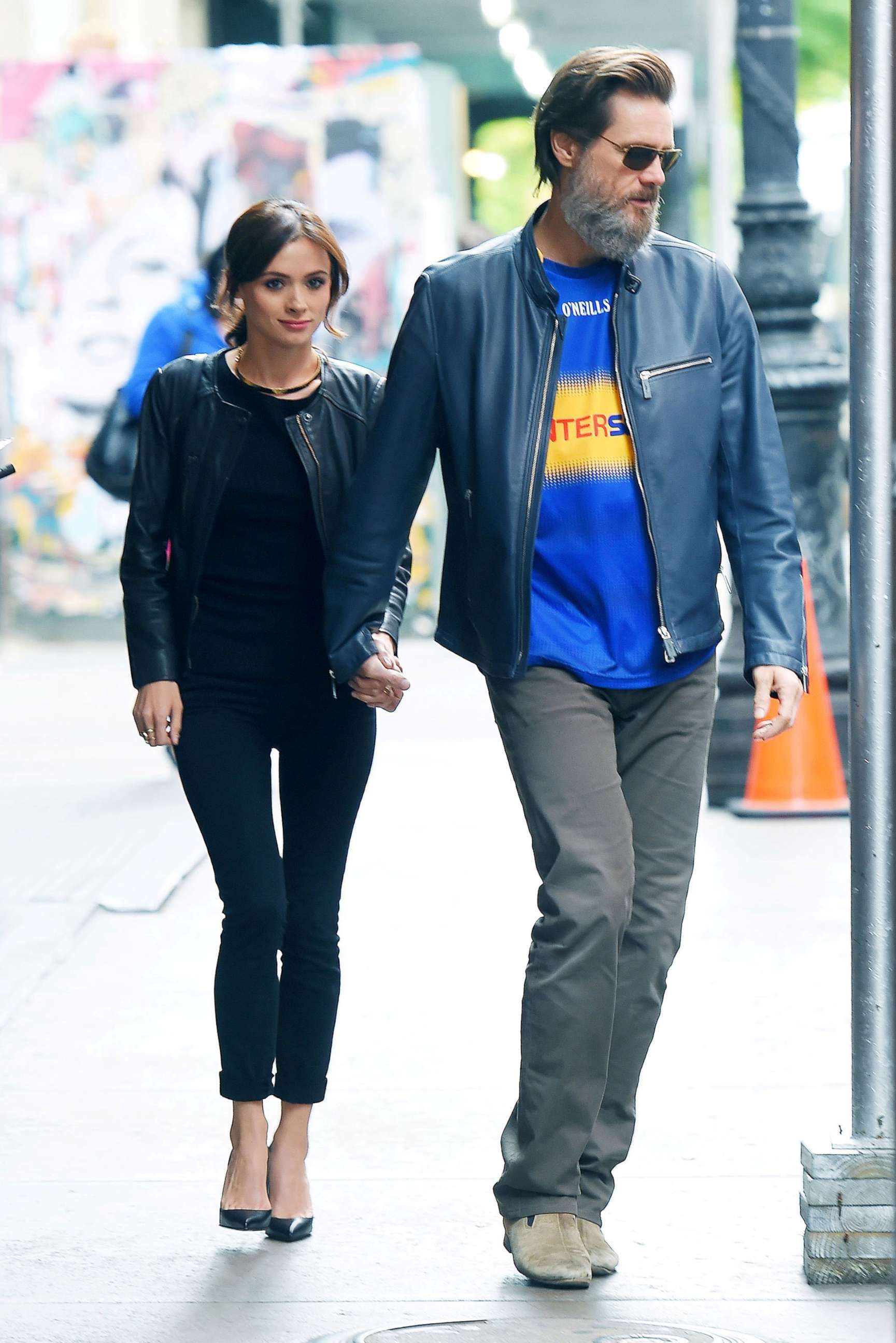 Carrey and White were first linked in 2012 and dated on and off for years. The actor, 54, released a statement to ABC News after she was found dead in her home in Sherman Oaks, California.
"I am shocked and deeply saddened by the passing of my sweet Cathriona," he said. "She was a truly kind and delicate Irish flower, too sensitive for this soil, to whom loving and being loved was all that sparkled. My heart goes out to her family and friends and to everyone who loved and cared about her."