'Jurassic Park' star Sam Neill says he's being treated for stage 3 blood cancer
The actor opens up about his diagnosis in his upcoming memoir.
Actor Sam Neill, known for his roles in the "Jurassic Park" films and "Peaky Blinders," is being treated for stage 3 blood cancer.
In an interview about his upcoming memoir "Did I Ever Tell You This?" published Friday by The Guardian, Neill opened up about his diagnosis last year, saying he is cancer free, but will continue to receive chemotherapy.
Neill's memoir will have a "spiral thread" about his experience with the disease, according to the outlet.
The actor told the outlet that he had experienced "dark moments" as he underwent chemotherapy.
"Those dark moments throw the light into sharp relief, you know, and have made me grateful for every day and immensely grateful for all my friends," he said. "Just pleased to be alive."
Neill was diagnosed with angioimmunoblastic T-cell lymphoma, according to The Guardian.
According to the Lymphoma Research Foundation, angioimmunoblastic T-cell lymphoma is "a rare, often but not always, aggressive (fast-growing) form of peripheral T-cell lymphoma."
AITL is "one of the more common subtypes of T-cell lymphomas," according to the Lymphoma Research Foundation, and elderly patients are "more likely to be diagnosed" with it.
Symptoms of AITL include "high fever, night sweats, skin rash, and autoimmune disorders such as autoimmune hemolytic anemia (AIHA) and immune thrombocytopenia (ITP)," according to the foundation.
Treatment for AITL includes chemotherapy, "Hematologic Transplant and/or Endocrine Procedures," or hormone therapy, according to the National Cancer Institute.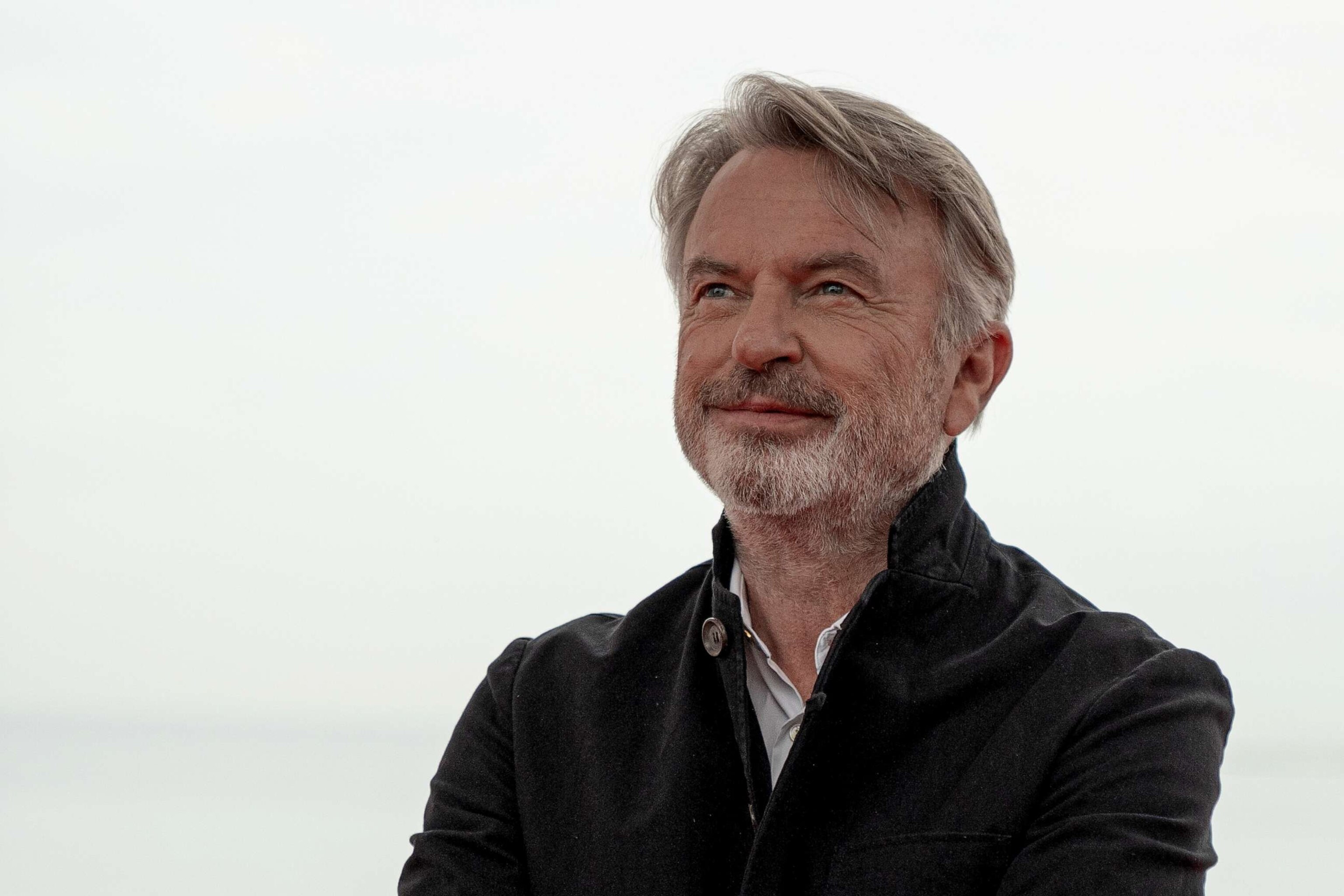 According to The Guardian, Neill said he first experienced swollen glands during publicity for "Jurassic World Dominion" in March 2022 and was diagnosed with AITL not long after. The actor "received chemotherapy, but when that started to fail, he embarked on a new chemotherapy drug which he will continue to receive monthly for the rest of his life, although he is now cancer-free," the outlet reported.
In his memoir, according to The Guardian, Neill writes that he is "possibly dying" and that he "may have to speed this up."
He told the outlet that writing the book gave him "a reason to live."
"I would go to bed thinking, 'I'll write about that tomorrow … that will entertain me,'" he said. "And so it was a lifesaver really, because I couldn't have gone through that with nothing to do, you know."
Neill, who is from New Zealand, first got his start in acting in New Zealand television. He appeared in several TV movies and projects. His breakthrough performance was in the 1977 film "Sleeping Dogs," which was screened abroad.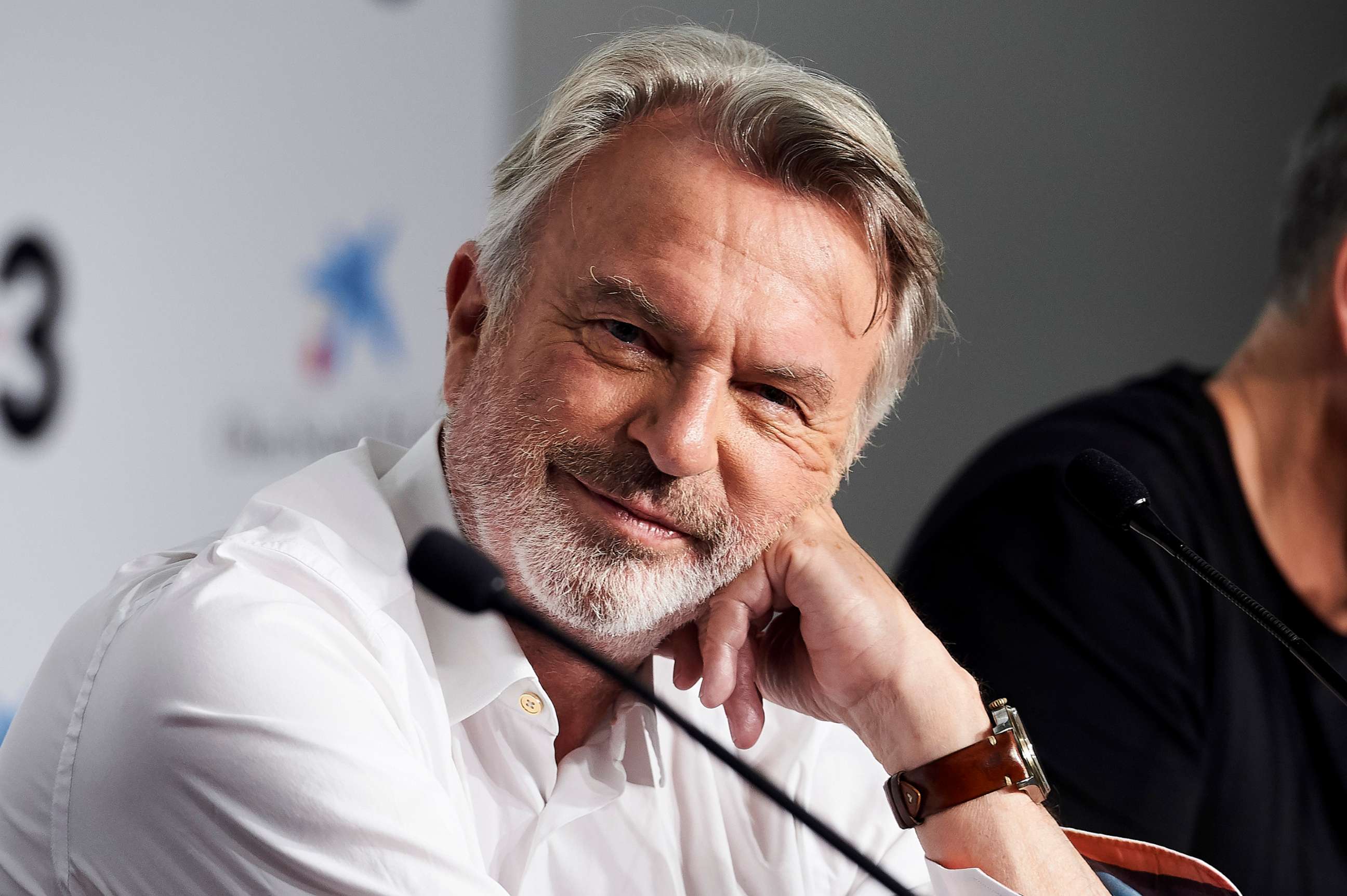 The actor's first international role was in the 1981 film "Omen III: The Final Conflict."
He went on to star in a number of films including "Dead Calm," "Bicentennial Man," and "The Hunt For Red October," but it was his role as Dr. Alan Grant in "Jurassic Park," alongside Laura Dern and Jeff Goldblum, that made him a household name.
Neill was nominated for an Emmy in 1998 for his role in "Merlin." He was also nominated in 2017 for narrating "New Zealand: Earth's Mythical Islands."
The actor has three children: a son named Tim Neill, whom he shares with ex-partner and actress Lisa Harrow; a daughter named Elena Neill, whom he shares with ex-wife and makeup artist Noriko Watanabe; and Watanabe's daughter from a previous marriage, Maiko Spencer, whom Neill adopted.
While Neill is still receiving treatment for the disease, his agent told "GMA" that "Sam is very well and back at work."
He's currently working on the limited series "Apples Never Fall," in which he will star alongside Annette Bening.