Keanu Reeves talks 'John Wick: Chapter 4': 'The film is really epic'
"John Wick: Chapter 4" hits theaters March 24.
With the "John Wick" franchise, Keanu Reeves is playing the role of a lifetime.
For an actor like Reeves, that's quite the statement considering he's one of America's most beloved action stars and has appeared in films like "Point Break," "Speed" and, of course, "The Matrix."
"It's a fun character to be able to have that, you know, that John Wick kinda thing," Reeves told "Good Morning America," in an interview that aired Monday, of the titular assassin, famous for being relentless and unstoppable. "But I don't take that home with me."
The actor returns to the big screen March 24 in "John Wick: Chapter 4," the latest film in the action franchise that began in 2014.
Reeves said in preparing to shoot a "John Wick" movie it "starts with training before the training," as he puts what he calls "a John Wick toolbox" together. On display in the films is a mix of judo, jiu-jitsu and weapons manipulation -- gun fu, as it has come to be known.
Asked if he's aging out of doing these over-the-top stunts at 58, Reeves assures fans "I'm not quite there yet" but says the fourth "John Wick" movie "got me closer."
"I'm definitely feelin' the age," he said, also noting that he's "more experienced" and therefore "more efficient" in tackling the action than he was when starting out.
Reeves said it's "cool" and "kind" for people to be referring to "John Wick: Chapter 4" as one of the greatest action movies of all time.
"I mean, I think the film is really epic, and I love playing the role," he said. "I love the 'John Wick' world."
Reeves' co-star in the "John Wick" franchise, Lance Reddick, died on Friday, March 17, the actor's representative confirmed with ABC News, saying he "passed away suddenly this morning from natural causes."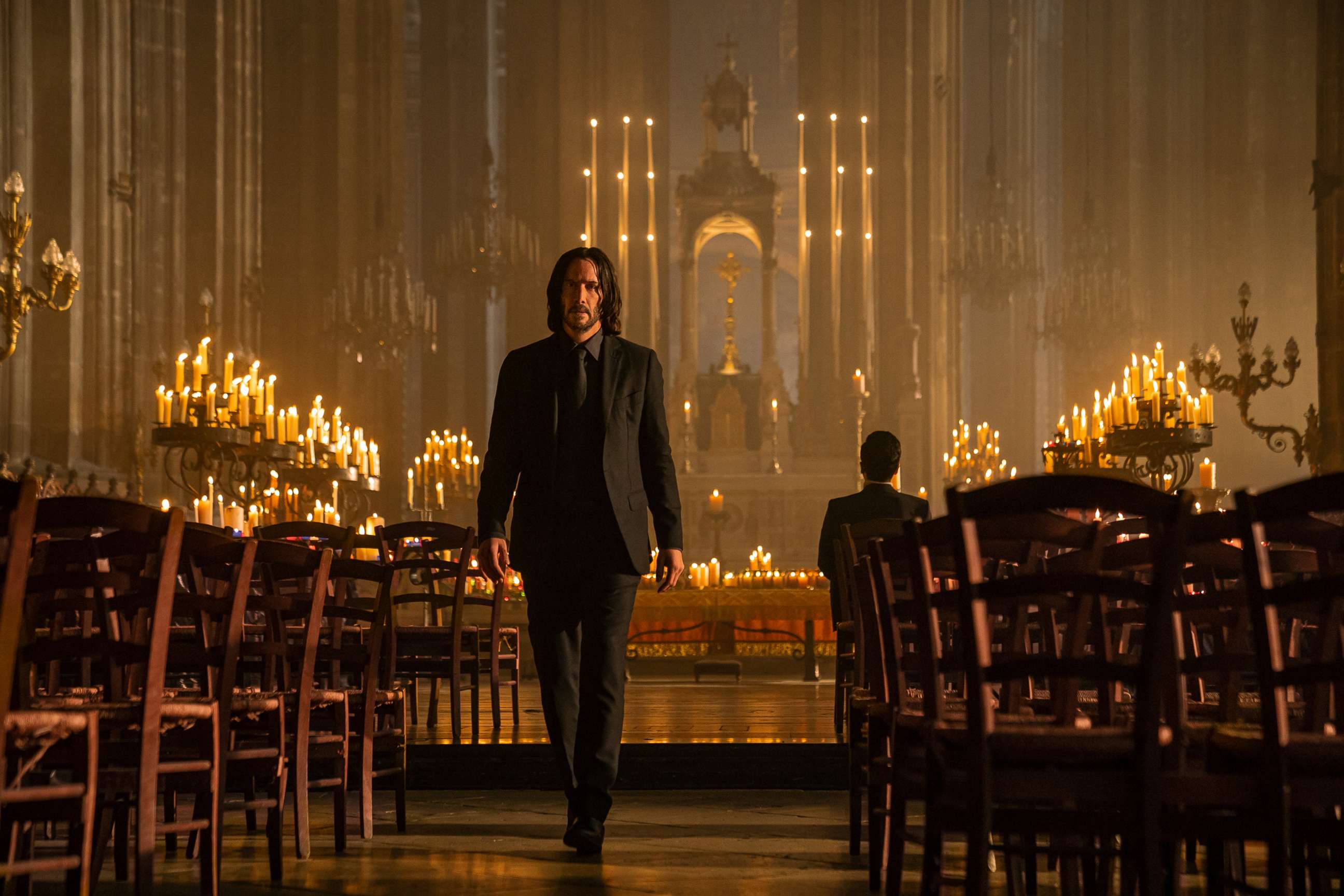 Reddick, who also played the Baltimore cop Cedric Daniels in HBO's acclaimed drama "The Wire," starred in the "John Wick" series in a recurring performance as The Continental's concierge, Charon, and will be included in the upcoming fourth installment.
Reeves spoke with "Good Morning America" before the death of his co-star but later shared a statement with the film's director, Chad Stahelski, to ABC News.
"We are deeply saddened and heartbroken at the loss of our beloved friend and colleague Lance Reddick. He was the consummate professional and a joy to work with. Our love and prayers are with his wife Stephanie, his children, family and friends," said the statement. "We dedicate the film to his loving memory. We will miss him dearly. "