Michelle Obama is sharing a glimpse into her personal life with photos of herself at college and on her wedding day.
In one photo, the former first lady is seen at her wedding reception with the future president, Barack Obama, taking the garter off her leg.
"I can't imagine going on this wild ride with anybody else," she said of her husband of nearly 26 years.
In another photo, Obama, 54, is seen as a college student on the campus of Princeton University in the early 1980s.
"I know that being a first-generation college student can be scary, because it was scary for me," she wrote in the caption. "I was black and from a working-class neighborhood in Chicago, while Princeton's student body was generally white and well-to-do."
A third photo shows Obama as a child with her parents, Marian and Fraser Robinson, in their apartment on the South Side of Chicago.
Obama is posting photos of her life in advance of the Nov. 13, 2018, release of her memoir, "Becoming."
"In this book, I talk about my roots and how a little girl from the South Side of Chicago found her voice and developed the strength to use it to empower others," Obama said in a statement when the book's release was announced in February. "I hope my journey inspires readers to find the courage to become whoever they aspire to be."
"I can't wait to share my story," she wrote.
In addition to writing her book, Obama has been busy with a separate project.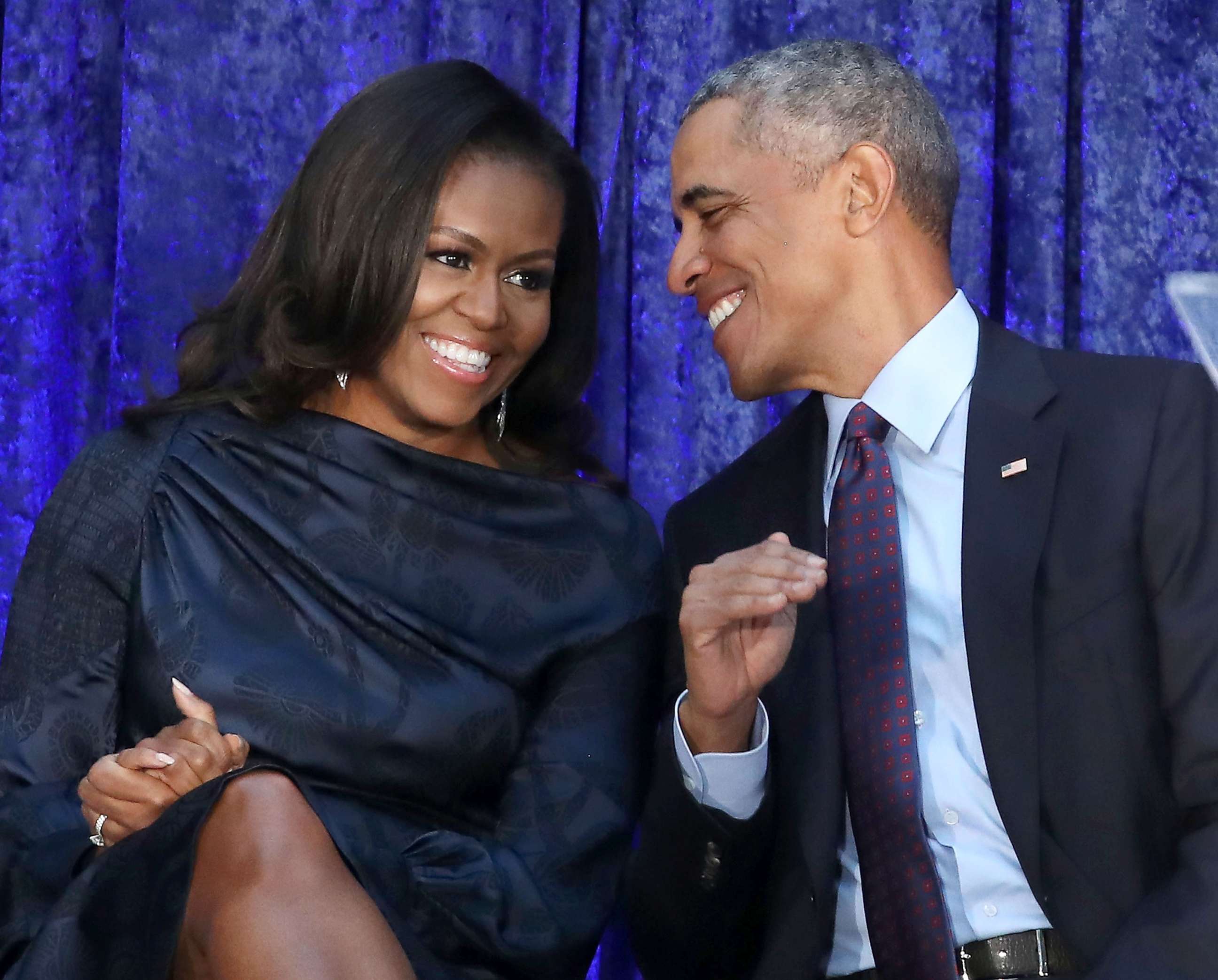 The former president and first lady have inked a multiyear deal with Netflix, the streaming service announced Monday.
According to a tweet from Netflix, the Obamas will produce films and series for Netflix, which could include scripted series, unscripted series, docu-series, documentaries and features.