Musician Jeff Beck dies suddenly of meningitis
The guitarist's death was announced by his family.
Musician Jeff Beck has died after contracting bacterial meningitis, according to his family.
He was 78 years old.
"On behalf of his family, it is with deep and profound sadness that we share the news of Jeff Beck's passing," his representatives said in a statement. "After suddenly contracting bacterial meningitis, he peacefully passed away yesterday. His family asks for privacy while they process this tremendous loss."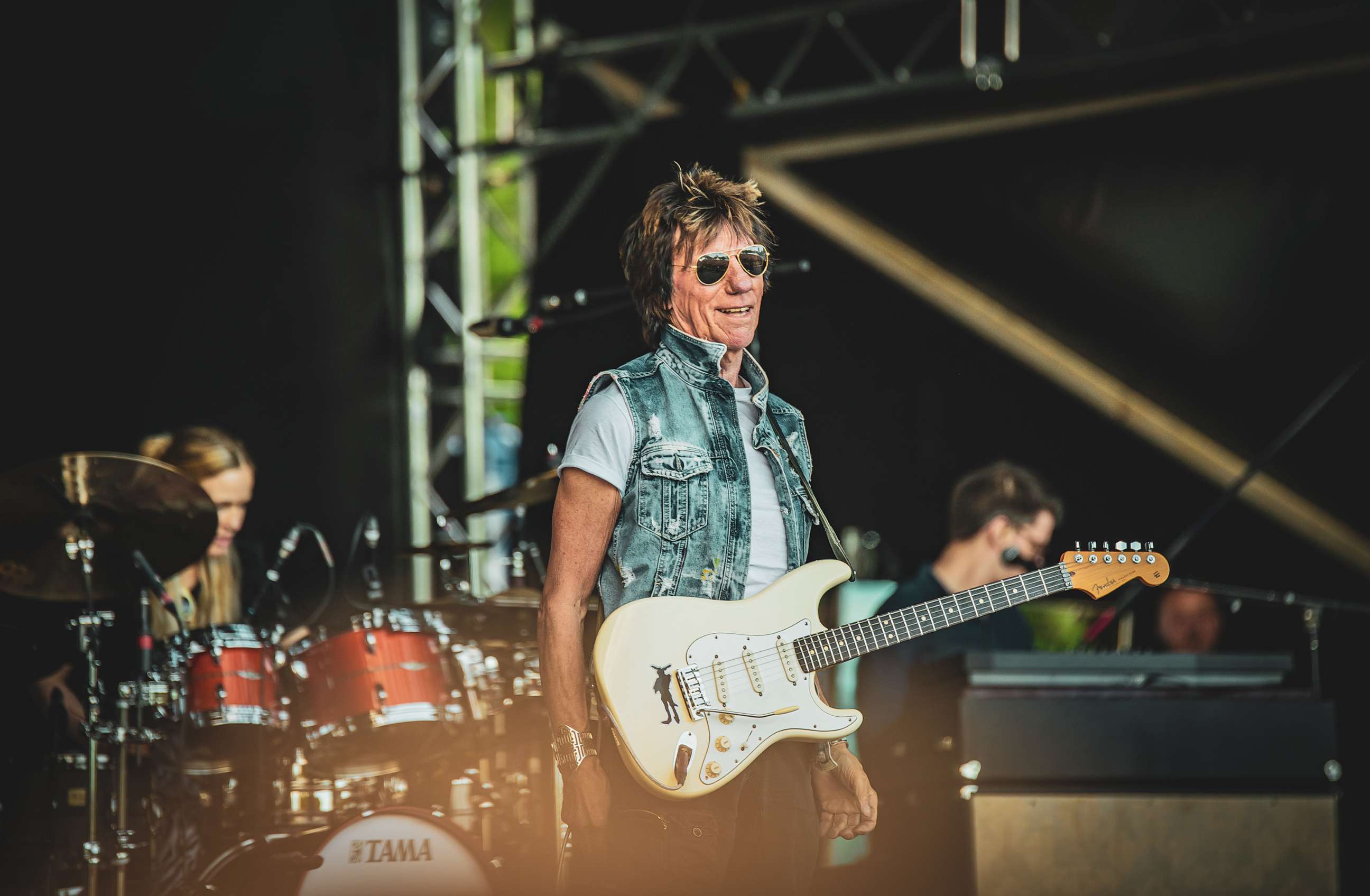 Beck, one of rock's legendary guitarists, first burst onto the scene as a member of the British band the Yardbirds. He joined the band as a replacement for fellow guitar legend Eric Clapton in 1965.
In 1966, he left Yardbirds to start his own band, the Jeff Beck Group, which featured vocalist Rod Stewart and bassist Ron Wood. Their style consisted of a unique approach to the blues and laid the groundwork for heavy metal. Stewart and Wood left the group in 1970 for Small Faces and the band disbanded on the eve of the Woodstock festival.
Later in 1970, Beck started his band up again with vocalist Alex Ligertwood, keyboardist Max Middleton, drummer Cozy Powell and bassist Clive Chapman. Beck hired Bobby Tench as the vocalist and second guitarist. The new group came out with the album "Rough and Ready" in 1971, which reached no. 46 on the album charts.
After producing the album, "Jeff Beck Group," in January 1972, the group officially disbanded in July of that same year.
While the "Jeff Beck Group" broke up, Beck continued to make music. He collaborated with bassist Tim Bogert and Carmine Appice and the trio produced and released the album "Beck, Bogert & Appice" in 1973.
That same year, Beck performed "The Jean Genie"/"Love Me Do" and "Around and Around" with David Bowie.
Following the negative reception "Beck, Bogert & Appice" received, Beck embarked on a solo career and released the album "Blow by Blow" in 1975. It was produced by Beatles collaborator George Martin and featured instrumental and jazz fusion elements. Although there were no lead vocalists on this album, it paved his path to recording largely without lead vocalists for the rest of his career.
Beck went on to release 10 more solo studio albums throughout his career with music incorporating electronic textures, hip-hop rhythms and more.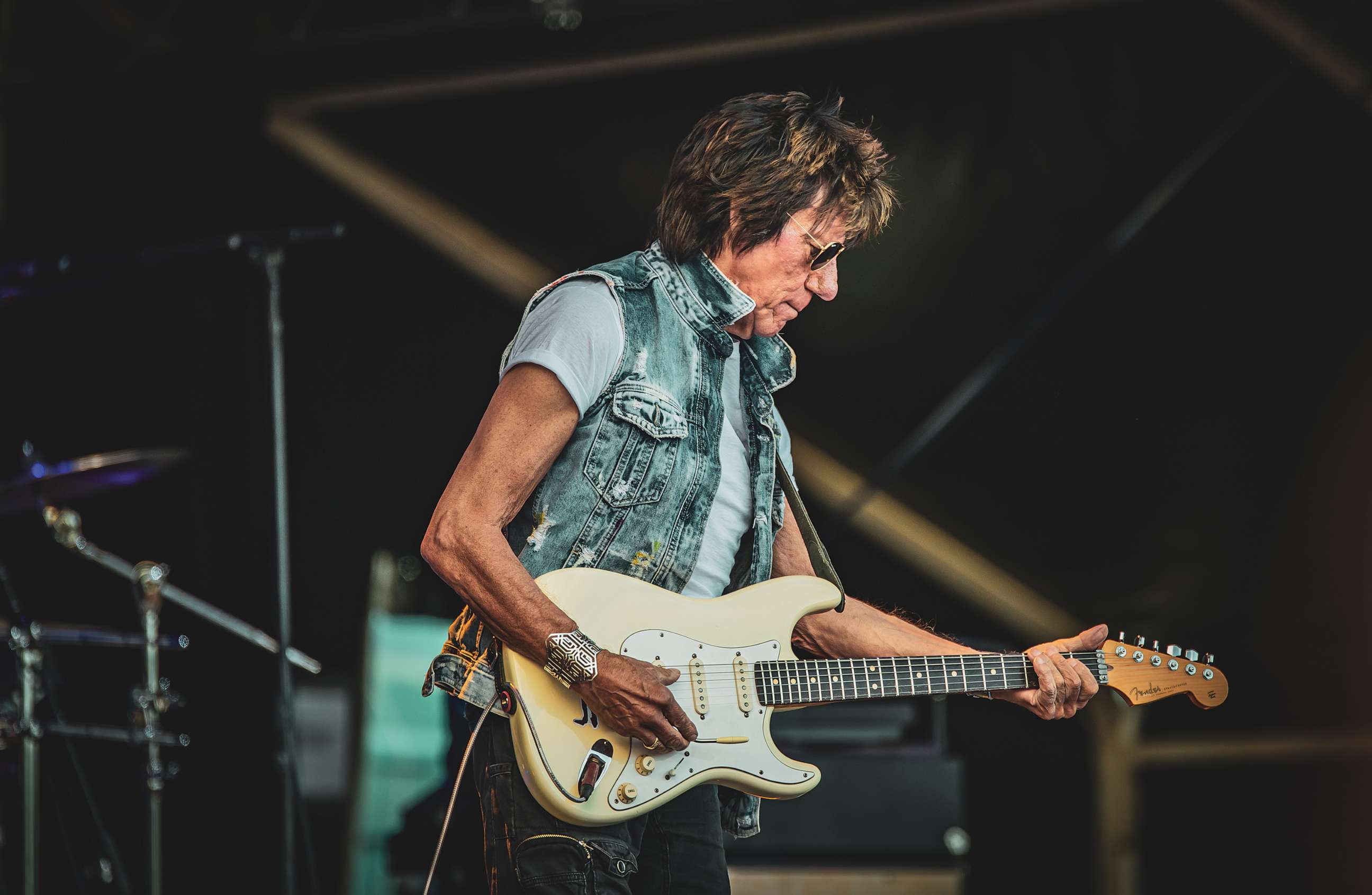 In his career, he earned six Grammys for best rock instrumental performance, plus additional wins for best pop instrumental performance and best pop collaboration with vocals.
He was honored with the British Academy's Ivor Novello Award for Outstanding Contribution to British Music in 2014. Rolling Stone ranked him in its top five of the 100 Greatest Guitarists.
Beck was inducted into the Rock and Roll Hall of Fame as a member of the Yardbirds in 1992 and as a solo artist in 2009.
Just last year Beck recorded new music with Johnny Depp, releasing a collaborative album in July. He also appeared on two tracks of Ozzy Osbourne's Grammy-nominated record "Patient Number 9," including the title track, which has earned him another Grammy nod.