A psychological thriller about toxic masculinity and repressed sexuality disguised as a western is one way to describe "The Power of the Dog," in theaters en route to Netflix on Dec. 1. On the competitive road to Oscar night on March 27, this cinematic powder keg is out to raise a ruckus.
Benedict Cumberbatch, Kirsten Dunst, Jesse Plemons and young Kodi Smit-McPhee set a new gold standard for ensemble acting as writer-director Jane Campion weaves a tapestry of rugged beauty and terror that makes "The Power of the Dog" a triumph in every sense of the word.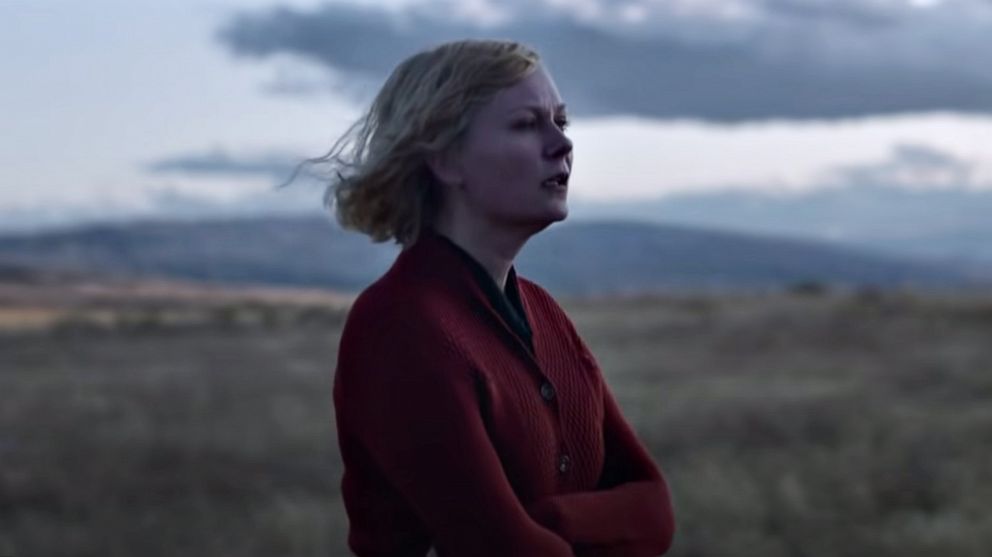 Can it win Netflix the best picture Oscar that has eluded the streamer's grasp with "Roma," "The Irishman" and "The Trial of the Chicago 7?" Let's just say that no list of the best movies of 2021 will be complete without "The Power of the Dog" at or near the top.
Cumberbatch has never been better, though you may have to adjust to seeing the elegant and smart British star of "Sherlock Holmes" playing Phil Burbank, a rich and ornery Montana rancher, circa 1925, who can castrate a bull with one hand and use his fists or verbal assaults to end any dispute. Hell, Phil even punches a horse right between the eyes.
Download the all new "Popcorn With Peter Travers" podcasts on Apple Podcasts, Spotify, Tunein, Google Play Music and Stitcher.
Set against majestic landscapes, with Campion's native New Zealand filling in for Montana, "The Power of the Dog" is alive with the camera virtuosity of Ari Wegner and a score by Radiohead's Jonny Greenwood that stands as the year's indisputable soundtrack pinnacle. There's no getting the main theme out of your head after Cumberbatch whistles it.
It's Phil who runs the bustling ranch for his parents, along with George (the reliably superb Plemons), the gentler brother Phil likes to call "Fatso." As they have since childhood, the two bros occupy the same bed. Neither finds anything amiss about it, though George understandably yearns to find a wife and start a family.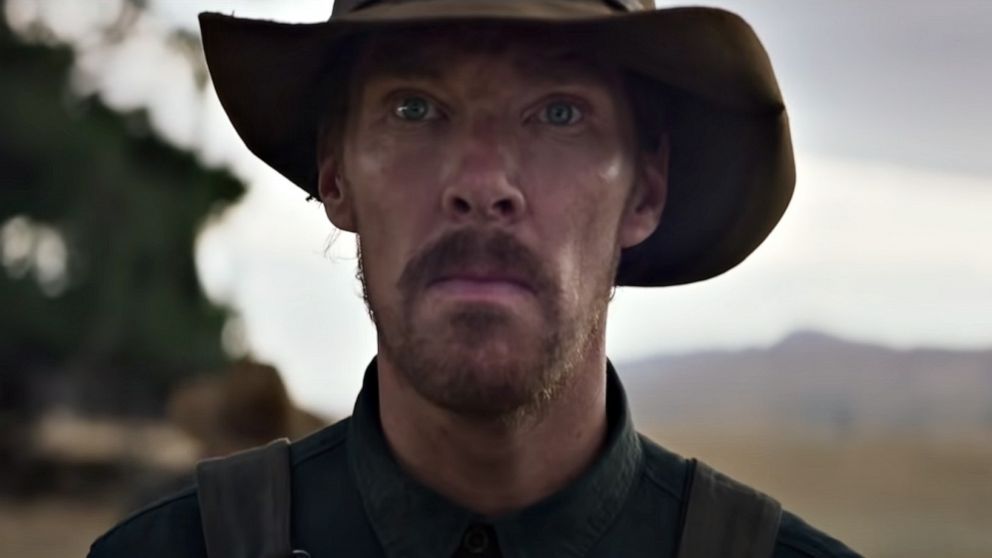 George's dream advances when he marries Rose (Dunst), a widow who runs a local restaurant, and moves her intro the family mansion along with her teen son, Peter (Smit-McPhee), who is studying medicine like his doctor father, who killed himself. Phil's cruel ridicule of working-class Rose and her "sissy" son only sharpens the knife of resentment in Peter.
Based on a semi-autobiographical 1967 novel by Thomas Savage, a closeted gay family man, the script is a fertile form of literary adaptation since it respects the source while allowing Campion to deepen the book's themes with her own insights into male self-hatred and abuse.
Rose's intro to luxury only drives her further inward, her sense of inferiority so intensified by Phil that she becomes a secret boozer, using alcohol to dull her pain. You can't take your eyes off Dunst whose brilliant, emotionally bruising portrayal takes a piece out of you.
Having previously focused on female protagonists, from "Sweetie" through "The Piano" and "Bright Star," Campion zeroes in on two men. Phil denies his feminine side with disastrous results while Peter is comfortable in his own skin even when Phil teases him as a "Nancy boy."
What's Phil hiding? You don't need to see "Brokeback Mountain" to get the drift. It's all there when Phil turns from being Peter's tormentor to his guide, teaching him to ride and rope, as did Phil's late mentor, the mysterious Bronco Harry, who Phil describes with the ardor of a lover.
The connection between Phil and Peter generates a bond that goes deeper than erotic tension. You feel it first when Phil discerns the shape of a barking dog carved into the side of a mountain on his property. No one else sees it. Until Peter.
Smit-McPhee, 25, merits serious award attention for making Peter the film's beating heart. The Aussie actor played the boy in "The Road" and Nightcrawler in the X-Men franchise, but nothing prepares you for the quiet intensity of his sensational, star-is-born performance.
As the film builds to a shocking twist ending, Campion signals that time's up for masculinity as camouflage. Her close, compassionate observation is a wonder to behold. She came close to winning for directing 1993's "The Piano," but lost to Steven Spielberg for "Schindler's List."
If there's any justice, "The Power of the Dog" will put Campion in the record books as the third woman director, after Kathryn Bigelow ("Hurt Locker") and Chloe Zhao ("Nomadland"), to prevail in what was once infamously a man's game. It's about time.