Jennifer Hudson carries this by-the-numbers biopic of Aretha Franklin on the strength of her powerhouse voice, an abiding devotion to the legend she's playing, and a heart full enough to push past the limits of her acting range to achieve a miraculous transformation.
"Respect," now playing only in theaters, is all about JHud doing Aretha proud. And does she ever. Only time will tell if her performance will reward Hudson with a second Oscar to bookend the gold she won for her smashing debut in 2006's "Dreamgirls." Just don't count her out.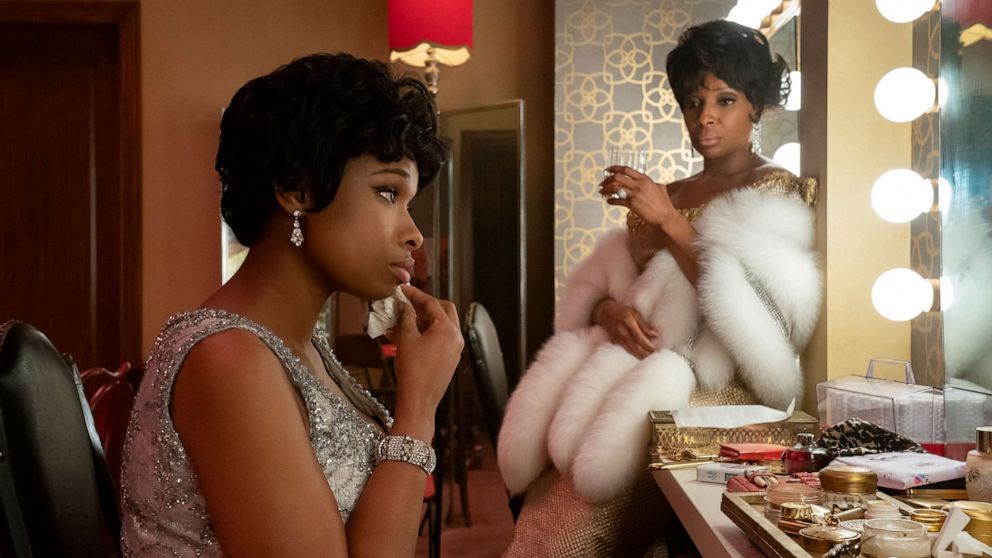 It's fitting that Franklin, who died in 2018, handpicked Hudson to portray her on screen. Both raised on church music, both having lost mothers under tragic circumstances, these Black women — activists to their core — had to overcome severe trauma to find themselves in music.
"R-E-S-P-E-C-T, find out what it means to me." Those words from Aretha's most famous song chart the goal of the film, from debuting feature director Liesel Tommy, as it covers 20 years from the singer's childhood to her iconic 1972 live recording of "Amazing Grace."
On stage, Aretha introduces "Respect" by saying, "This song goes out to anyone who's ever felt mistreated." She certainly qualifies, suffering mental anguish and sometimes physical abuse from the domineering men in her life who wound her up like a puppet.
In the opening scene, young "Ree" (a standout Skye Dakota Turner) is told by her Baptist preacher father, C.L. Franklin (Forest Whitaker), to sing for the elite guests in his house. Later, her divorced mother, Barbara (Broadway phenom Audra McDonald), schools her, "Your daddy doesn't own your voice. No man does."
And so the battle lines are drawn. When her mother dies before Ree's 10th birthday—Hudson's own mother was murdered in 2008—Aretha feels lost, except when singing gospel in church. We're told, almost as an afterthought, that Aretha gave birth to her first son at age 12, his upbringing mostly left to the preacher and her two sisters.
It's damaging that the film, written by Tracey Scott Wilson, prefers to skim an extraordinary life rather than do the digging necessary to give the undisputed Queen of Soul a cinema biography worthy of her personal complexities and indisputable artistry.
When Hudson takes over from Turner, Aretha is still doing her father's bidding until her controlling first husband, Ted White (Marlon Wayans), starts calling the shots. Tired of recording albums that don't produce hits or reflect what she's feeling inside, Aretha goes renegade, telling producer Jerry Wexler (Marc Maron, superb), "Call me Miss Franklin."
Hudson hasn't been this thrilling on screen since "Dreamgirls" (let's please all forget "Cats"), playing Aretha like a gathering storm as she takes control of her own life, but not without bouts of depression and drunken falls off stage that taint so many cliched star-is-born sagas.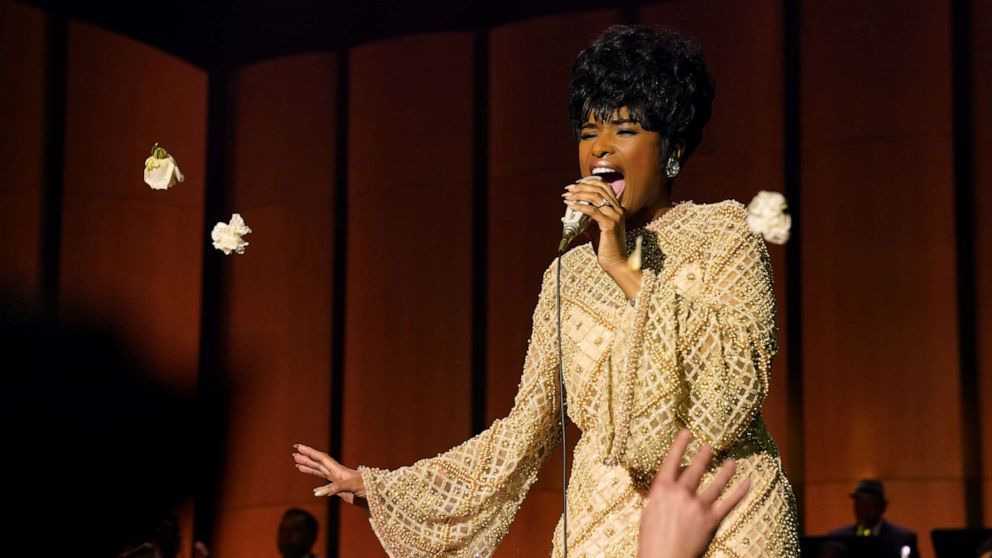 Where Hudson shines is in showing Aretha finding her voice. Just as her friend Martin Luther King Jr. (Gilbert Glenn Brown) fuels her social activism, her musical ambition is fired by Dinah Washington (the great Mary J. Blige) who makes a meal of her too few scenes. "Honey, find a song that moves you," the diva declares, "until you do that, you ain't goin' nowhere."
True that. "Respect" hits it stride with Hudson singing gloriously live. Whether she's noodling at the piano with the white musicians at Alabama's Muscle Shoals to create "I Never Loved a Man," teaching Paris audiences to "Think," pleading to God at MLK's funeral with "Take My Hand, Precious Lord," or reshaping Otis Redding's "Respect" into her personal anthem, Hudson does not, will not, cannot hit a wrong note.
Download the all new "Popcorn With Peter Travers" podcasts on Apple Podcasts, Spotify, Tunein, Google Play Music and Stitcher.
It's instructive that "Respect" ends with a clip of Aretha herself bringing President Obama to tears at the Kennedy Center while singing "A Natural Woman." The contrast lets us see how Hudson has captured the soul of Aretha without losing her own radiant essence as a performer. That's why Respect" — for all its flaws — emerges as a stirring tribute to both their talents.