Review: 'Belle' is a ravishing experience for audiences of all ages
The film is a reimagining of "Beauty and the Beast."
Shortlisted for the Oscar for best animated film, "Belle" -- now in theaters -- reimagines the tale of "Beauty and the Beast" through the prism of a virtual reality in which a shy, lonely teen, Suzu, becomes a pop singing sensation named Belle and befriends a beast no one else understands.
Thanks to Japanese anime master Mamoru Hosoda, "Belle" is a knockout fantasia that cuts to the core of Generation Z lives that revolve around digital technology. The film, available in Japanese with subtitles or dubbed in English, speaks a universal language of love and loss.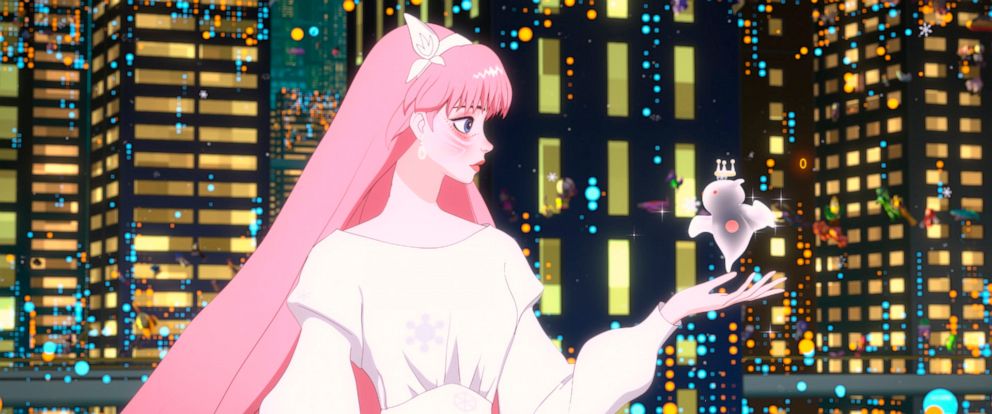 And cheers to "Belle" for being unapologetically girlcentric -- look, it worked like gangbusters for "Frozen." You can feel the alienation of 17-year-old Suza (beautifully voiced by Kaho Nakamura and in English by Kylie McNeill) as she goes through her days in rural Japan.
Though the freckle-faced Suzu has a bestie in computer nerd Hiroka (Lilas Ikura) and a crush on Shinobu (Narita Ryô), she has basically drifted and stopped singing since the traumatic death of her beloved mother, who perished trying to save the life of a drowning boy.
The only escape Suzu finds is entering the metaverse of "U," where 5 million users congregate as avatars crafted from their individual biometric programs. It's inside "U" that Suzu morphs into Belle, a pretty-in-pink, pop princess (the freckles remain), which frees the timid Suzu to sing her heart out and capture the attention of the world.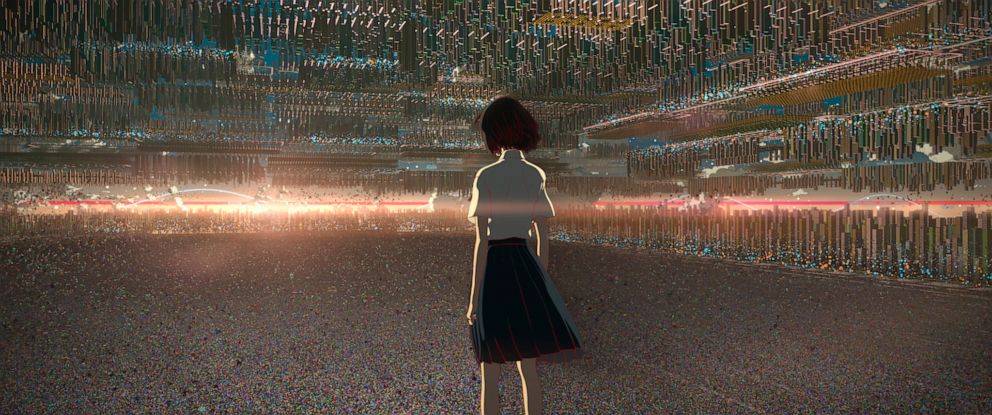 It's a guarantee that the visionary miracles Hosoda creates will knock your eyes out. Alive with color and characters that represent a world of diversity and dazzle -- get a load of the whale festooned with speakers that play Belle's music -- the movie brims over with surprises.
Though "U" neg-heads will take down anyone for clicks and more followers, Hosoda never takes the easy out of condemning the digiverse as a dangerous escape that functions like a drug for troubled youth. For Hosoda, "U" can also connect outsiders to their best impulses.
Case in point: the meeting of Belle and the Dragon, the so-called Beast who ruins her public concert and incurs the wrath of a vigilante group led by Justin (Toshiyuki Morikawa ceding to Chace Crawford in the English version). The group destroys the Dragon's castle, leaving Suzu/Belle to save him if she can learn his real identity before his enemies strike again.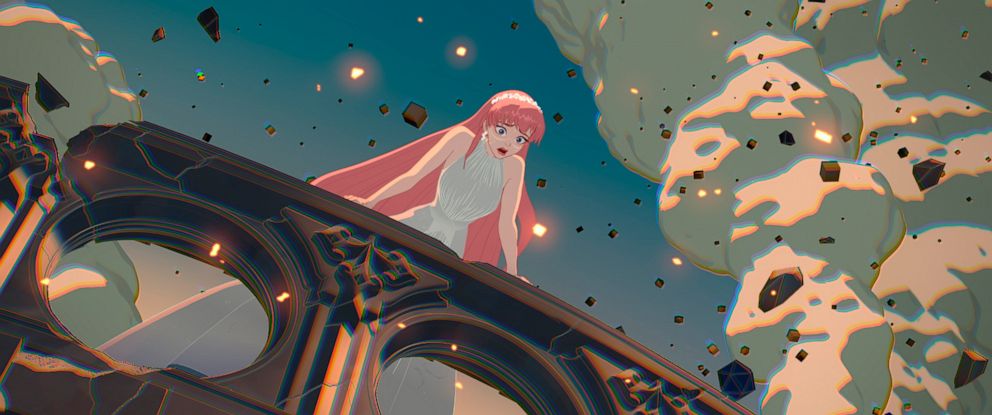 Since this review is a spoiler-free zone, I refuse to unveil secrets except to say that Belle's search leads her to two brothers who are being beaten by their abusive father. Her attempt at rescue leads Suzu to finally understand why her mother tried to save that drowning boy.
In the film's most moving scene, when Belle is unveiled as Suzu, the real girl behind the avatar comes forward to sing in her own voice. Corny? Maybe. But also thrilling. Hosodo never comes on too strong with his life lessons. That's what makes "Belle" a ravishing experience for audiences of all ages who learn the value of thinking for themselves.