An action-fueled road movie starring Queen Latifah and Chris "Ludacris" Bridges as a brother and sister driving from Los Angeles to their new home in Texas and busting the heads of rapists, killers, drug dealers and assorted white supremacists along the way. Oh yeah -- sign me up.
At least I thought so. But expect enthusiasm for a guilty pleasure to dry up fast when "End of the Road," now on Netflix, drives right into a brick wall of clichés as it misspends a scrappy cast on a patchwork thriller that doesn't even have the sense to steal from ride-or-die classics.
Here's the setup: Latifah stars as Brenda, an ER nurse and recent widow who's lost her house paying for chemo and radiation for her husband, the father of their two children, Kelly (Mychala Faith Lee) and Cam (Shaun Dixon). With Brenda's brother Reggie (Bridges) along for the ride, Brenda expects an uneventful two-day drive to her mom's house in Houston.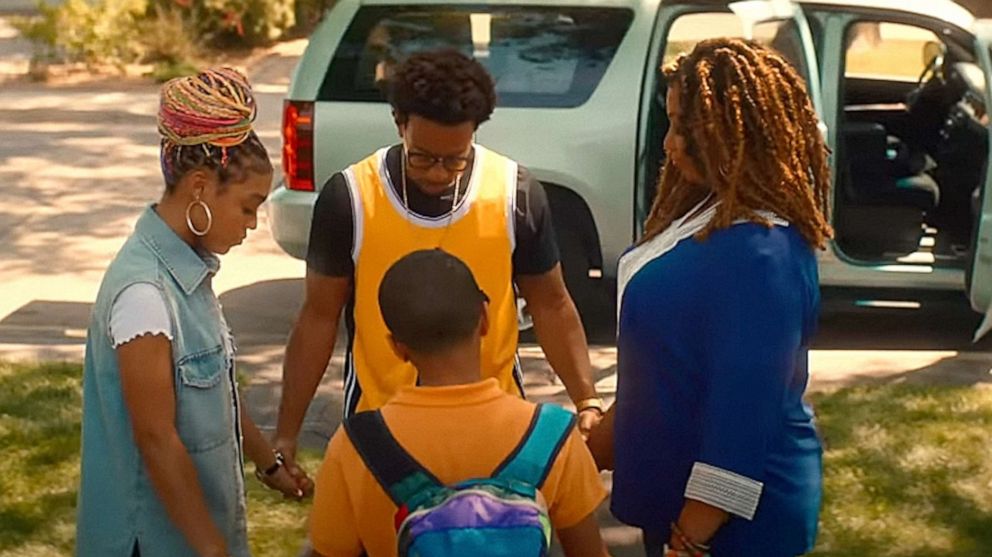 What she gets instead is the highway to hell. Accosted on the road by two racist punks who want revenge because Kelly blew off their sexual advances, Brenda is forced to apologize to the creeps for endangering -- and I quote the exact phrasing -- "their white lives."
Brenda is seething but goes along to keep her hothead brother from flying off the rails. Reggie is already angry that he's had to leave his so-called "elite position" as assistant manager at a Chick-fil-A. The car scenes with Brenda and the three kids -- Reggie counts as one of them -- establish a rooting interest in the family. "Moving to Texas sucks," Cam says. You have no idea.
The action intensifies when the family stops at a budget motel in Arizona and hears gunshots from the room next door. When the smoke clears, Brenda discovers the bloody dead body of a white drug courier and hightails it out of there, right after calling the police in the person of a state trooper sneakily played with affable deadpan by Beau Bridges.
What Brenda doesn't know right away is that Reggie swiped a bag of the dead dude's drug loot that he thinks will give his family a fresh start. Unfortunately, the dirty money belongs to a mysterious narcotics czar known only as Mr. Cross. And he really, really wants his cash back.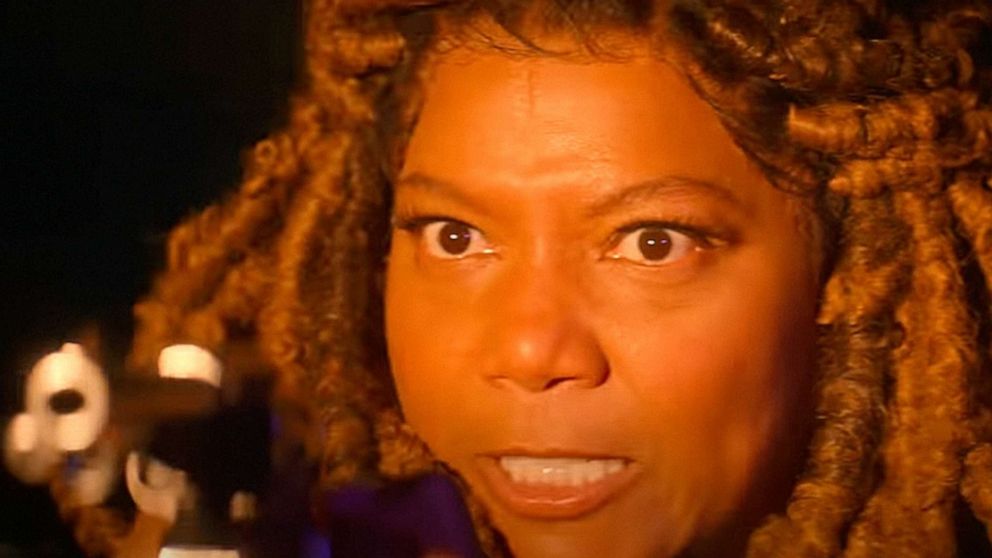 Since "End of the Road" packs so few genuine jolts, I won't spoil them here except to say that if you stick with the story, it will only be because Latifah and Bridges do such a terrific job of pretending they're not slumming in a tawdry B picture unworthy of their skill sets.
Director Millicent Shelton, who's done fine work on Latifah's CBS series hit "The Equalizer," knows how to keep the pace percolating. But even she can't dodge the traps of a script that utterly fails to fill the gaping plot holes or disguise how it consistently forces smart people to make stupid choices. You can tell who the killer is in an instant. Never a plus for a whodunit.
"Nobody messes with my family," storms Brenda. And Latifah makes you believe it. She's the real deal in a bogus movie that hits enough logic-defying dead ends to leave audiences numb with frustration.
No fair complaining that this heroic Black family is pitted against so many stereotyped white villains. The reverse has been true for so long that it's about time somebody turned the tables. If only it happened in a better movie.