Review: 'A Man Called Otto' follows an obvious plot that can be seen from outer space
Tom Hanks saves the film from being a total loss.
Tom Hanks is one of our best actors, a gentleman star in the classic tradition of Jimmy Stewart and Gary Cooper. It's affection for the 66-year-old legend that helps ease the sugar shock of "A Man Called Otto," a theaters-only crowdpleaser that merely wants to entertain.
There's no crime in that. But this risk-free, rigorously conventional adaptation of the Swedish bestseller and Oscar-nominated 2015 foreign-language film, "A Man Called Otto," follows the broad strokes of a glaringly obvious plot that can be seen from outer space.
Hanks plays Otto Anderson, a grumpy old man who's been depressed to the point of attempting suicide since the death of his beloved wife. Hanks has played the dark side before, most recently in a fat suit and prosthetics as Elvis Presley's malevolent manager Col. Tom Parker in "Elvis."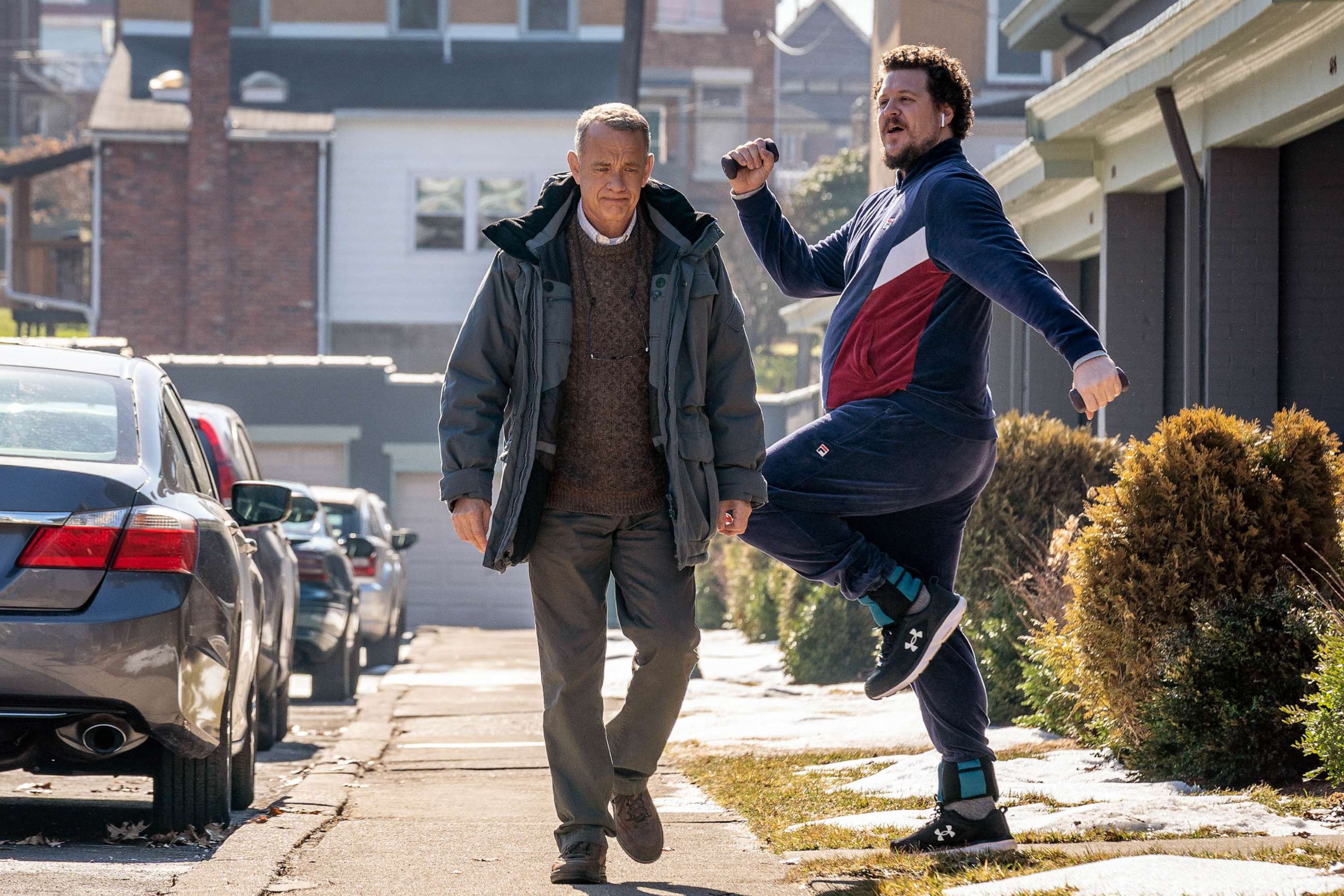 But critics and audiences tend to prefer Hanks in gentler mode, such as his Oscar-nominated turn as children's TV host Mr. Rogers in "A Beautiful Day in the Neighborhood." Not to worry, Otto is cranky all right, but his ill will is mostly on the comic surface.
"Idiot," is the word Otto, a retired engineer, throws around to insult everyone else living in his Pittsburgh neighborhood, especially those who don't recycle, don't know how to parallel park and don't get out of his way when he swan dives onto train tracks.
Hostile Otto grunts his disdain for the world at large. He doesn't turn Scrooge and mumble "Bah-humbug," but that's probably because it isn't Christmas yet. Poor Otto can't even enter a hardware store to buy 5 feet of rope -- he wants to hang himself -- without suffering pricing pushback from a clueless, millennial clerk.
Flashbacks show us what a sweetie Otto was as a young man, played by Truman Hanks, the star's son, as he meets and falls hard for the literate and lovely Sonya (Rachel Keller), a teacher whose kindness gives his life meaning until an accident, hers, throws their lives out of balance.
The director is the German-born Marc Forster, who made the worst James Bond movie ever in 2008's "Quantum of Solace," but showed an admirable edge in such films as "Monster's Ball" and "World War Z." That sharpness is totally MIA in the Otto story.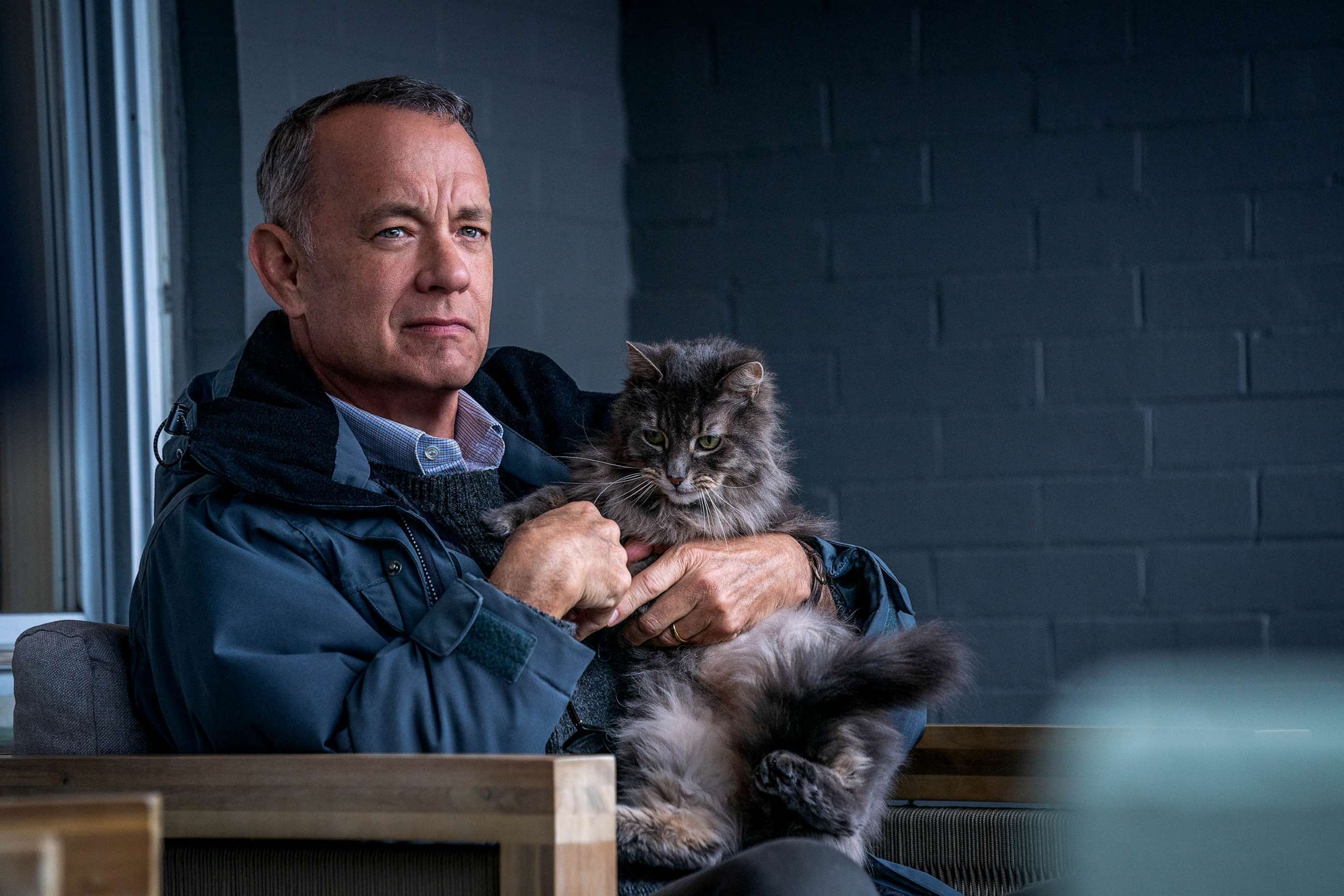 The catalyst for Otto's change of heart is his pregnant new neighbor Marisol (a swell Mariana Treviño), who's moved in with her husband Tommy (Manuel Garcia-Rulfo) and their two young daughters. Otto thinks Tommy is an idiot, but Marisol earns his grudging respect.
As for Otto's bias against immigrants, it's skin deep like Clint Eastwood's in "Gran Torino." Otto sees in Marisol the spark he so loved in his late wife. Soon he's giving this overworked mom driving lessons and eating her Mexican home cooking. And did I mention that Otto takes in a stray cat. He does. Shameless.
A rubbed-raw drama this is not. Things get worse when Otto befriends a former student of his wife who is transgender. It's not like Otto is getting woke -- he was always woke on the inside.
With a lesser actor than Hanks, the movie would suck you down into sentimental quicksand. Even with Hanks, the gooey stuff is hard to hold back. But if all you're looking for in a movie during these stressful times is harmless fluff, then "A Man Called Otto" delivers the goods.