Prince Harry and Meghan Markle's royal wedding was followed by a carriage procession to give the crowds lining the streets of Windsor an up-close look at the newlyweds.
As the horse-drawn carriage started on its way, 3-year-old Princess Charlotte gave her uncle and new aunt a wave.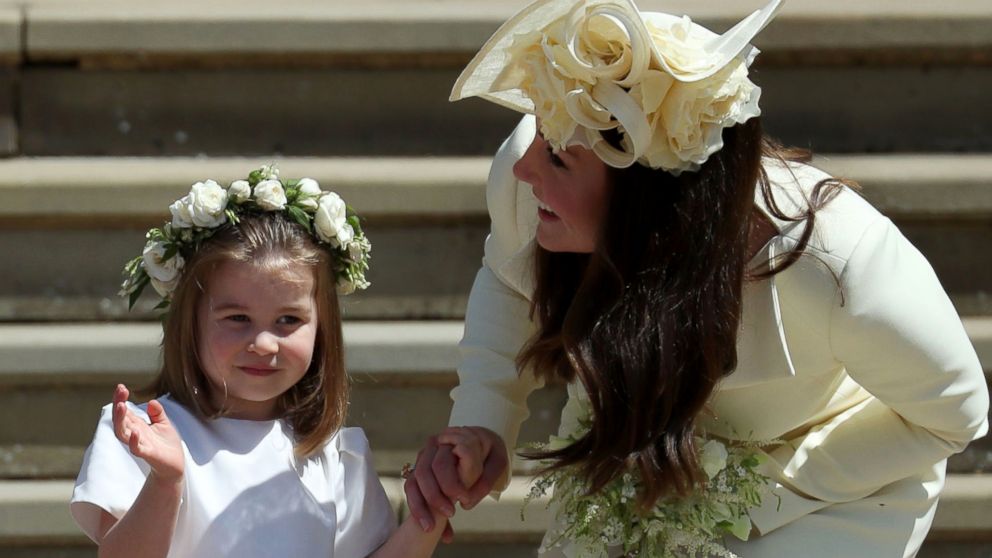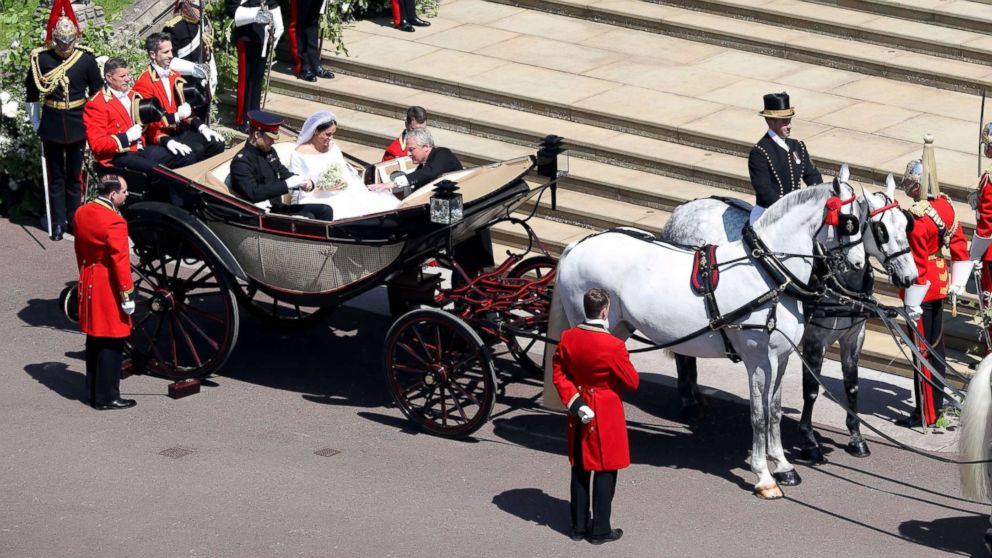 The beaming couple -- who now hold the titles of Duke and Duchess of Sussex -- waved nonstop as they passed the cheering crowds of adults and children who had come from across Britain and the world.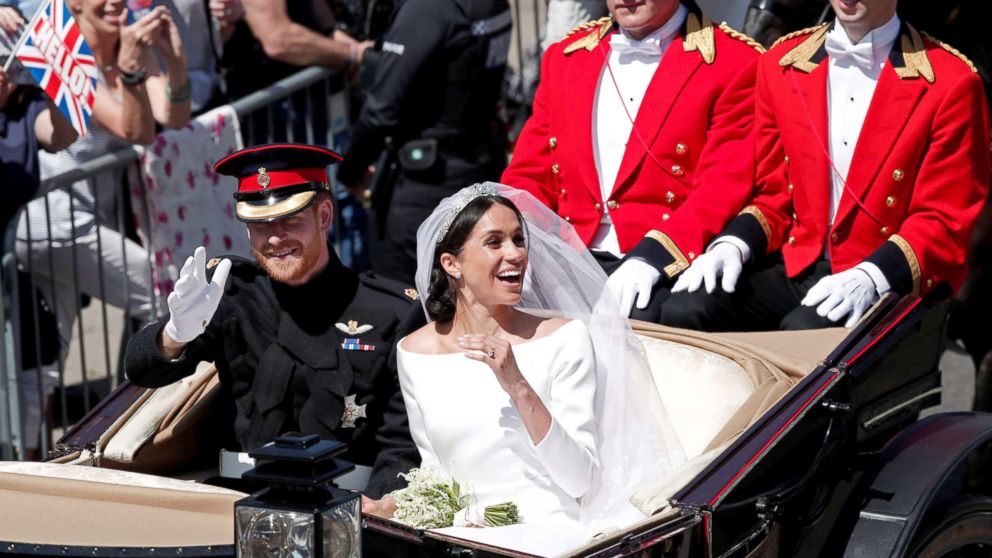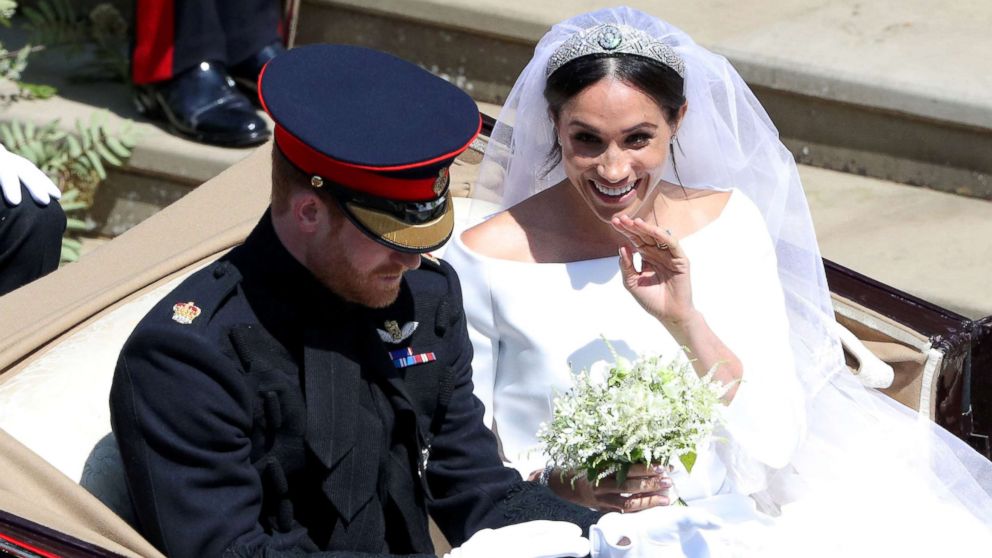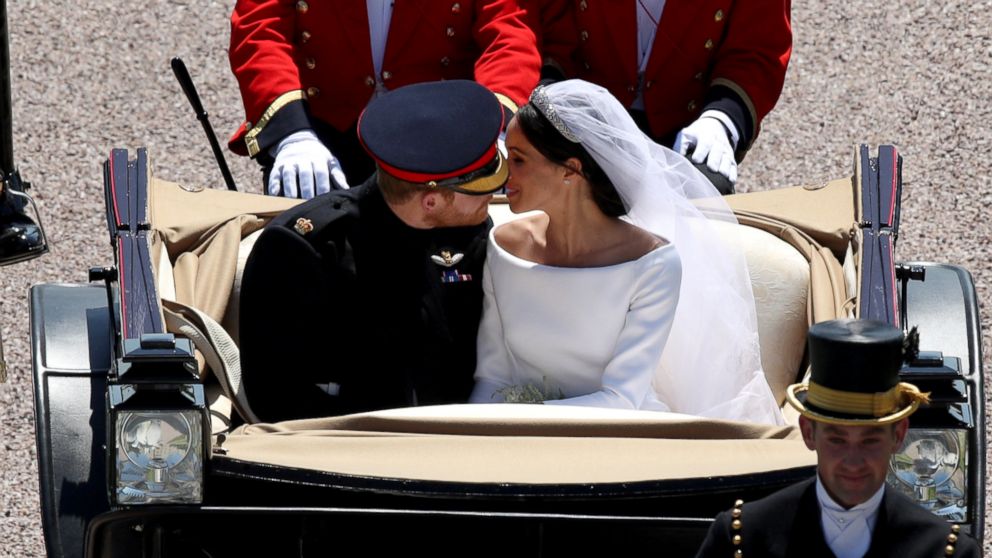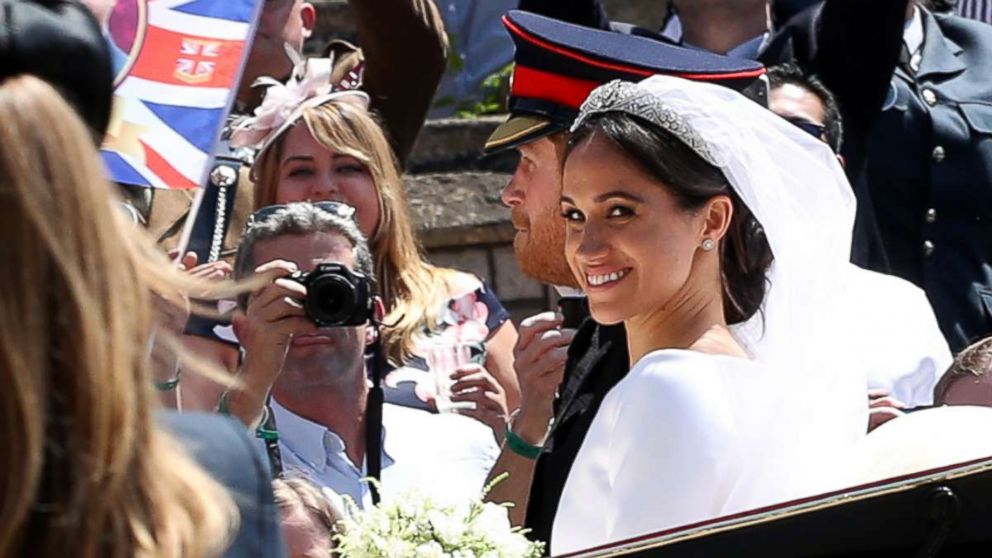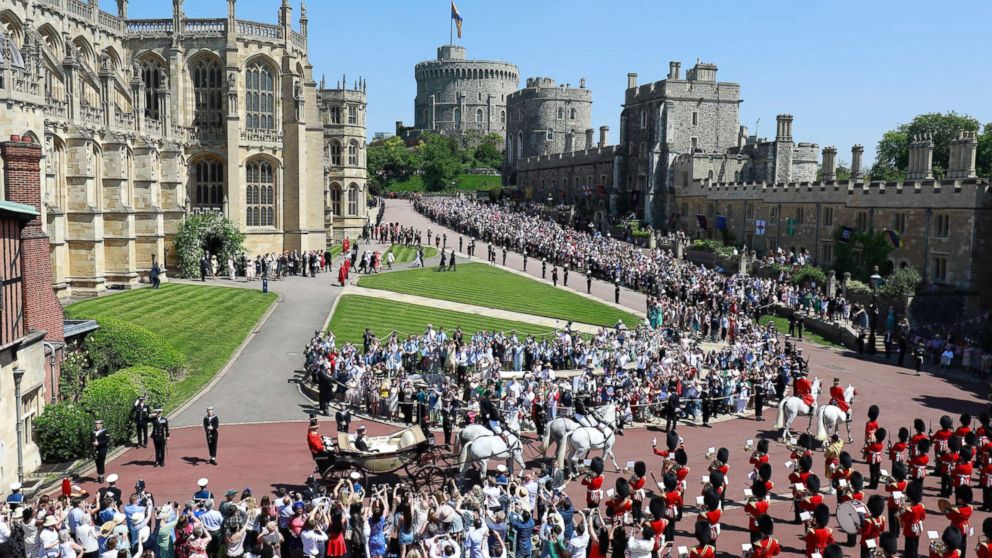 The roadway was so narrow that those in the crowd could nearly reach out and touch the royals.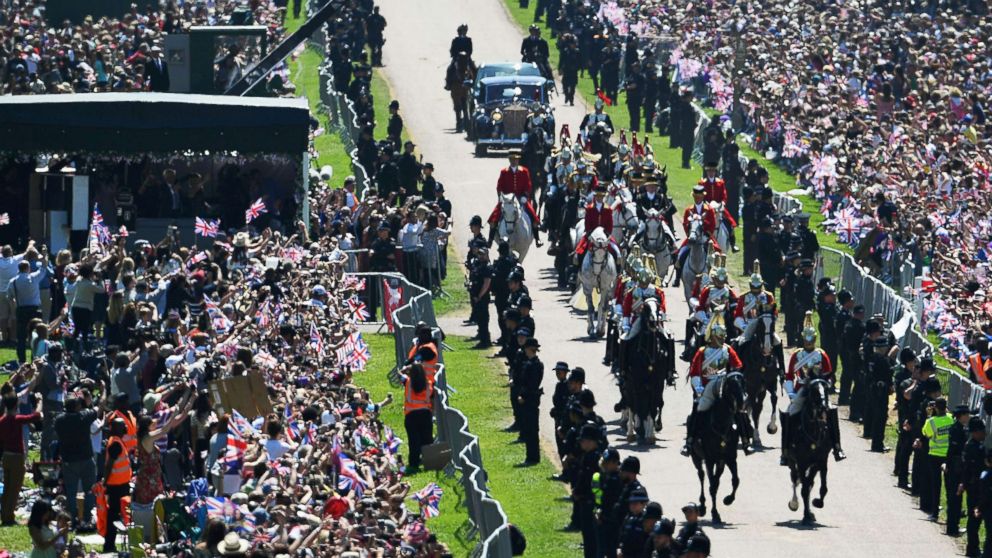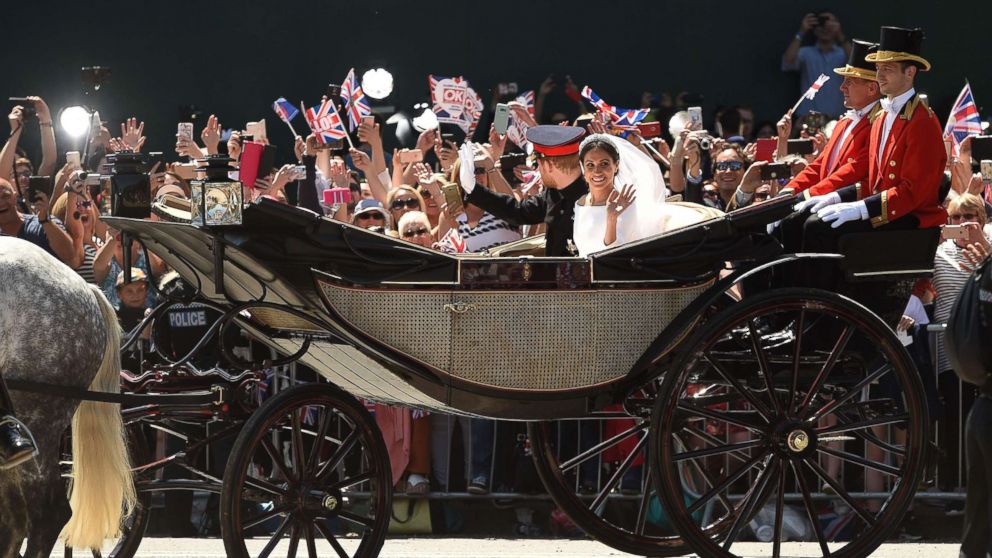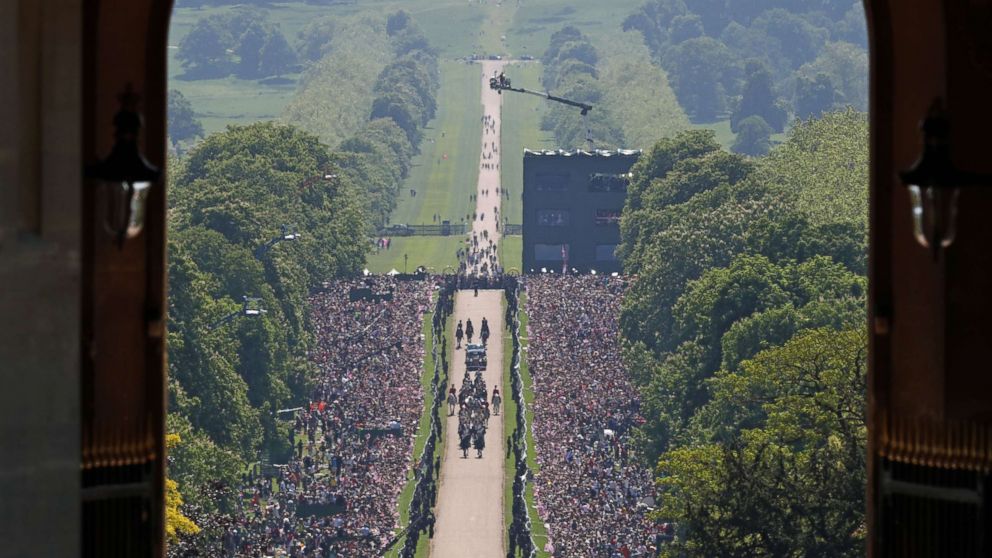 The American bride seemed touched by the outpouring of support and at one point placed her hand over her heart.
One horse in the procession may have been a little too excited to be a part of the historic moment and briefly fell out of its place.
The carriage was pulled by Windsor Grey horses, which have been drawing the carriages of monarchs and royal family members since Queen Victoria.