The star responsible for the lost "The Rise of Skywalker" script has been revealed.
"It was me," John Boyega confessed on "Good Morning America" after director J.J. Abrams first revealed Monday that a copy of the coveted screenplay wound up for sale online.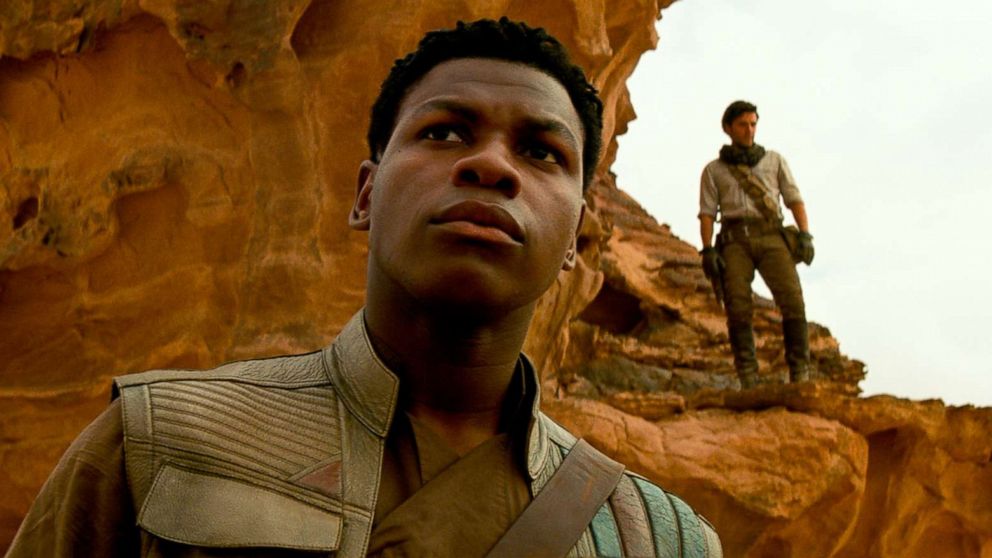 "Let me tell you how this one went down," he said. "I was moving apartments and I left the script under my bed. I was just like, you know what, I'll leave it under my bed. When I wake up in the morning I'll take it and move, but my boys came over and, you know, we started partying a little bit and then the script just -- it just stayed there."
He continued, "Then a few weeks after, you know, a cleaner comes in, finds the script and then puts it on eBay for like 65 pounds."
"So the person didn't know the true value," he said with a laugh.
Abrams said the team behind the film was able to get the script back before it was sold, so the secrets of the film are still safe.
Even Boyega said he doesn't know how the film ends.
"I don't actually don't know because we shot several different things," he said. "I'm curious. I think I watch the movie next week for the first time."
The British-born actor who plays Finn also admitted that he told his best friend Asia "absolutely everything" about the last "Star Wars" movie.
"Look, it's the last one," he said. "I said this is the last film, man. I don't have time to keep all this in me. I told her absolutely everything."
The final chapter, "Star Wars: The Rise of Skywalker," hits theaters nationwide on Dec. 20.
Disney is the parent company of ABC News/"Good Morning America."