— -- A teenager raised $20,000 in the hopes of helping to send hundreds of girls to the upcoming science fiction film "A Wrinkle in Time," according to the fundraising website GoFundMe.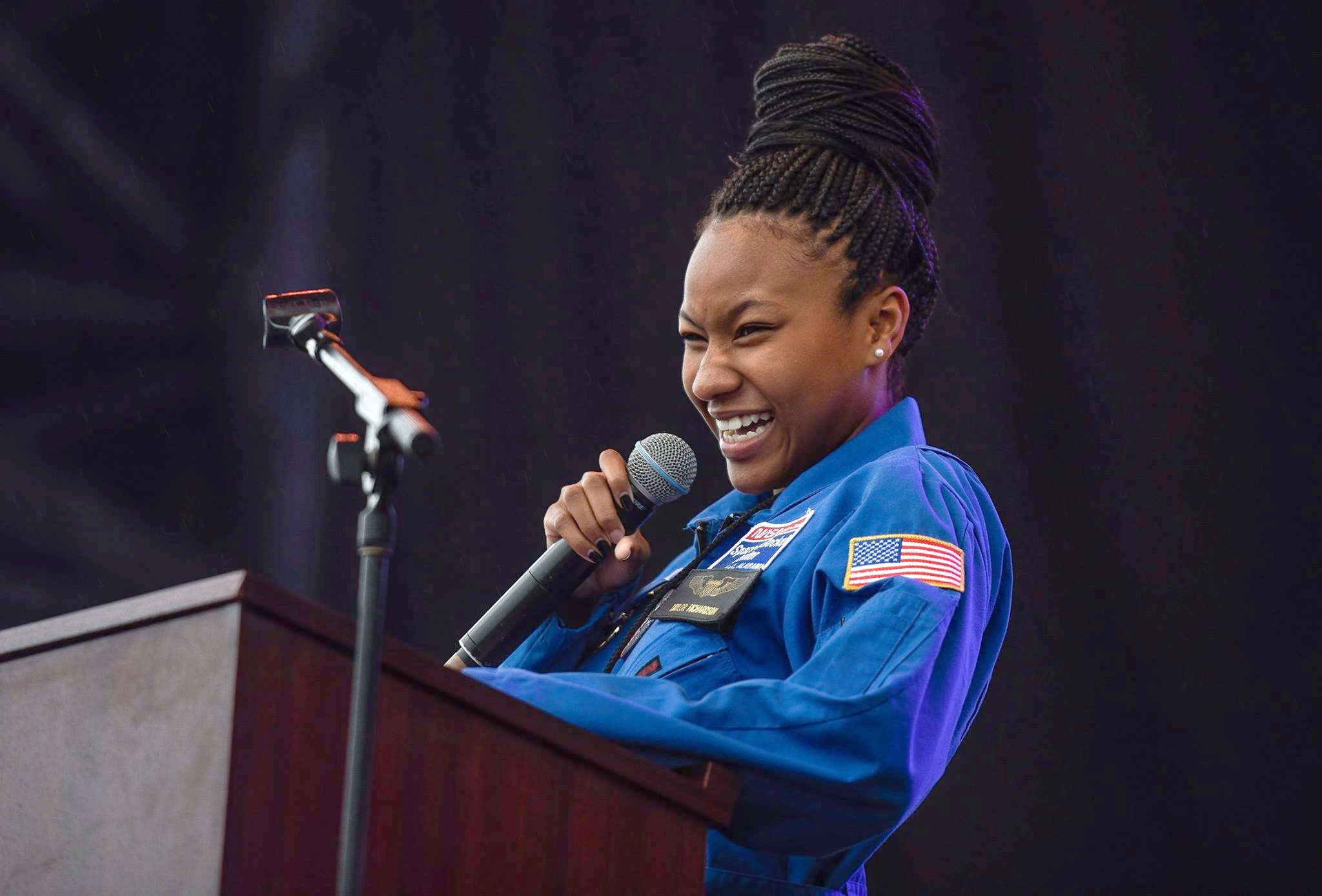 Taylor Richardson, 14, is no stranger to fundraising for a good cause. At age 9, she raised enough money to send herself to space camp and moved a step closer to her dream of a career in the field of STEM (science, technology, engineering and mathematics). She also raised more than $18,000 and hosted multiple screenings to help 1,000 girls see "Hidden Figures" last year in her hometown of Jacksonville, Florida.
In an interview today on "Good Morning America," Taylor said she came up with the campaign for "A Wrinkle in Time" because "representation matters."
"I wanted all girls, especially girls of color, to know they can be whatever they want to be when they grow up and also can struggle and have flaws and still be successful in life," Taylor said.
She also shared some advice for other young girls from her own idol, Mae Jemison, who was the first African-American woman to travel in space. "Never be limited by the people's limited imaginations, which my idol said, but always work hard and get an education and just be the warrior you truly are."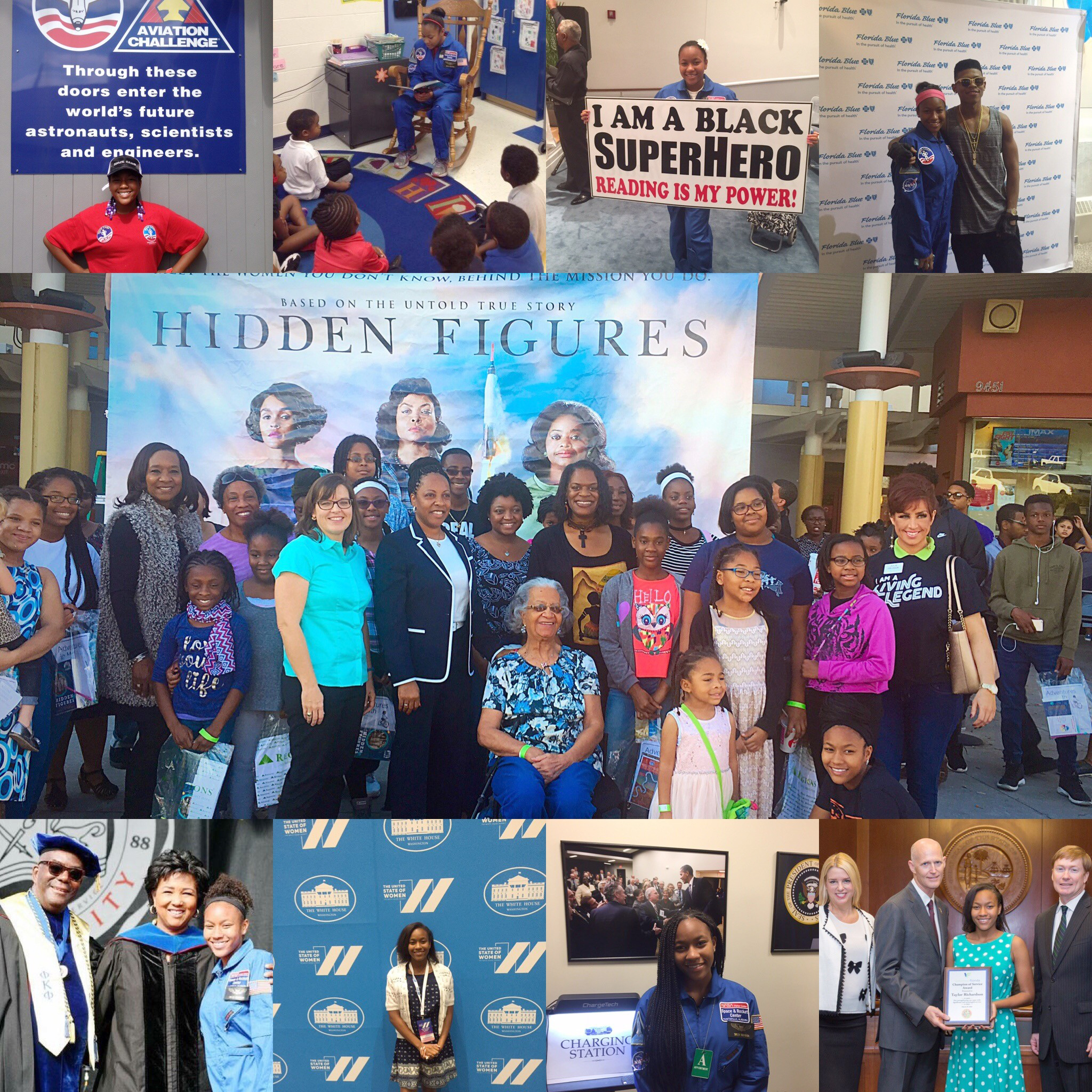 This time around, Taylor had an initial goal of $15,000 to buy movie tickets and host a private screening of "A Wrinkle in Time," starring African-American actress Storm Reid, so other young girls could see a black girl like her in a strong leading science-fiction role.
"It has a female protagonist in a science fiction film," the eighth-grader wrote on her fundraising page. "A brown girl front and center who looks like me in the role of Meg, a girl traveling to different planets and encountering beings and situations that I'd never seen a girl of color in."
"Most impressive and importantly," she wrote, "it's a fantasy film that is not about some white boys fighting evil, but about a black girl overcoming it."
The proceeds raised in Taylor's latest campaign will go to paying for private screening tickets for children and chaperones, as well as refreshments and copies of the book. Taylor laid out the cost breakdown on her GoFundMe page as follows: $13 per child ticket; $10 refreshments per child; $15 per chaperone ticket; $15 refreshments per chaperone; and $8.99 for the book for the first 100 girls.
As of Tuesday morning, she had raised more than $20,000. In addition to the money going toward the tickets, the teen said, any extra funds will be used to buy 100 girls a copy of the book and put the rest toward the Astronaut StarBright Space Camp scholarship.
Julie Graham, the vice president of Regions Bank in Jacksonville, which sponsored goodie bags at last year's screening of "Hidden Figures," wants to take part in Taylor's campaign again, she told ABC News.
"It was really neat to see somebody like her pull that together with so many leaders in our community and it was really exciting to see that spirit in our youth," Graham said.
The ambitious teen's mother, Latonja Richardson, 43, said her daughter's campaign results are "mind-blowing."
"She has so much drive and determination and, on top of it, she's a really great kid," her mom told ABC News. "She takes time to pay it forward not just to girls that look like her but all kinds of kids all around the world, it's mind-blowing."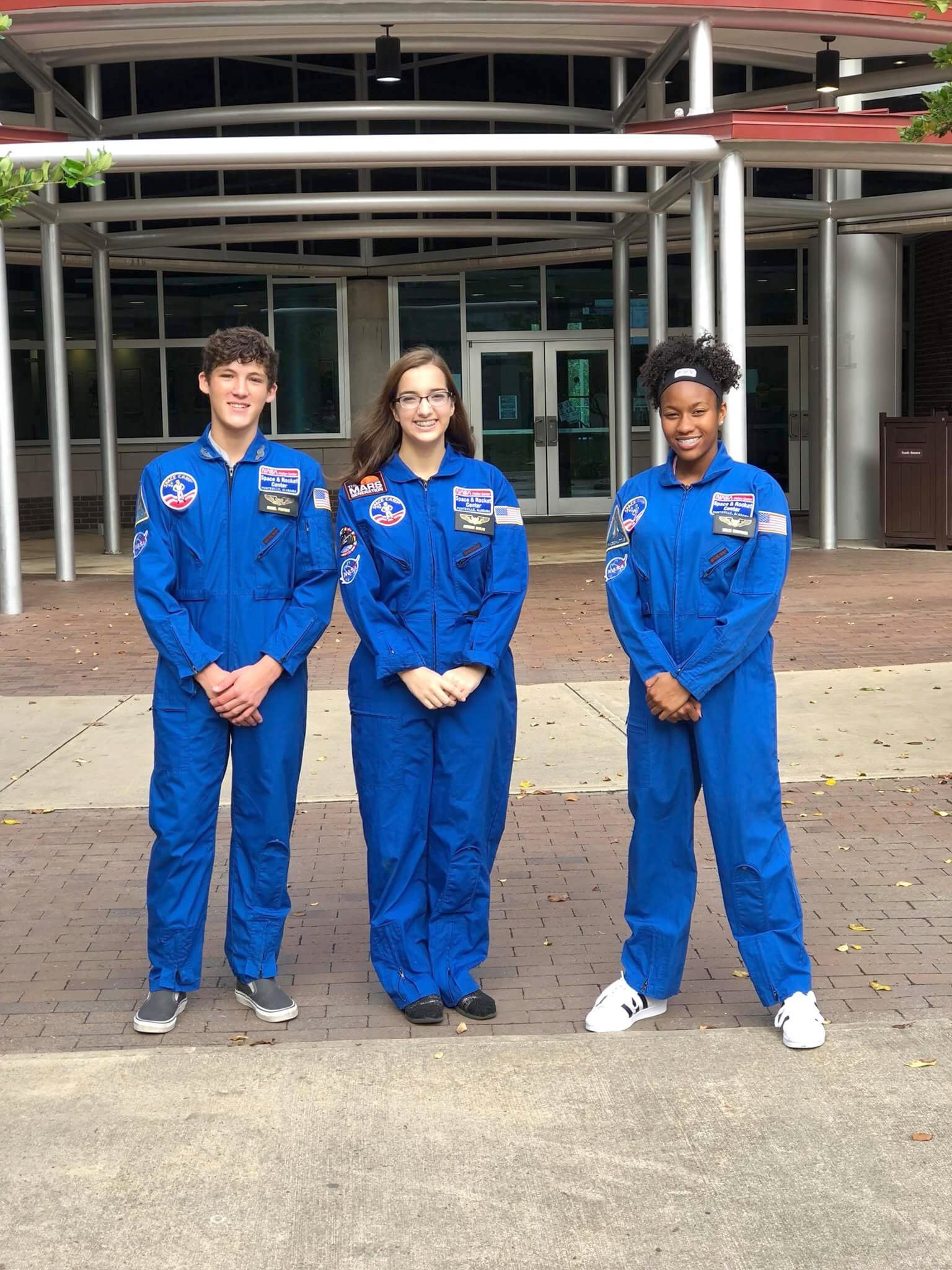 She added, "As a parent, it's my due diligence to support her in every way I can."
Taylor's goal in all of her fundraising endeavors has been to use her voice to bring girls of color from across the United States and abroad to the STEM field.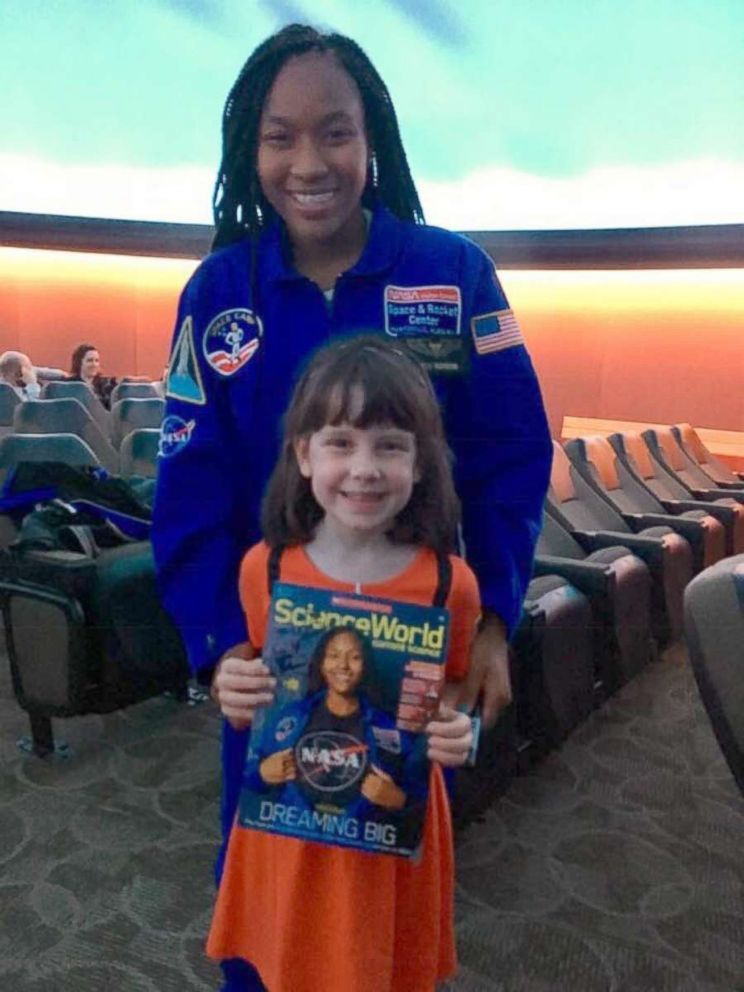 "I want to continue my mission to bring diversity and gender equality to the STEM field, by running various projects and initiatives to make this happen," the teen wrote. "All funds raised will go towards projects, events, and scholarships to meet those ends."
Taylor wants other girls to have the same opportunities in science, math and technology and realize it's OK to fail, her mom said.
"What drives Taylor is she's not afraid to fail and she's always ready to get back up," Richardson said. "She says, 'Figure out a way to do something and try your best, but don't think that you can't do it just because you're a girl.' And I think that's the impact she's making."
Taylor was on the October cover of Scholastic Science World magazine and continually checks in on social media with other girls who have been inspired by her achievements and want to pursue similar dreams.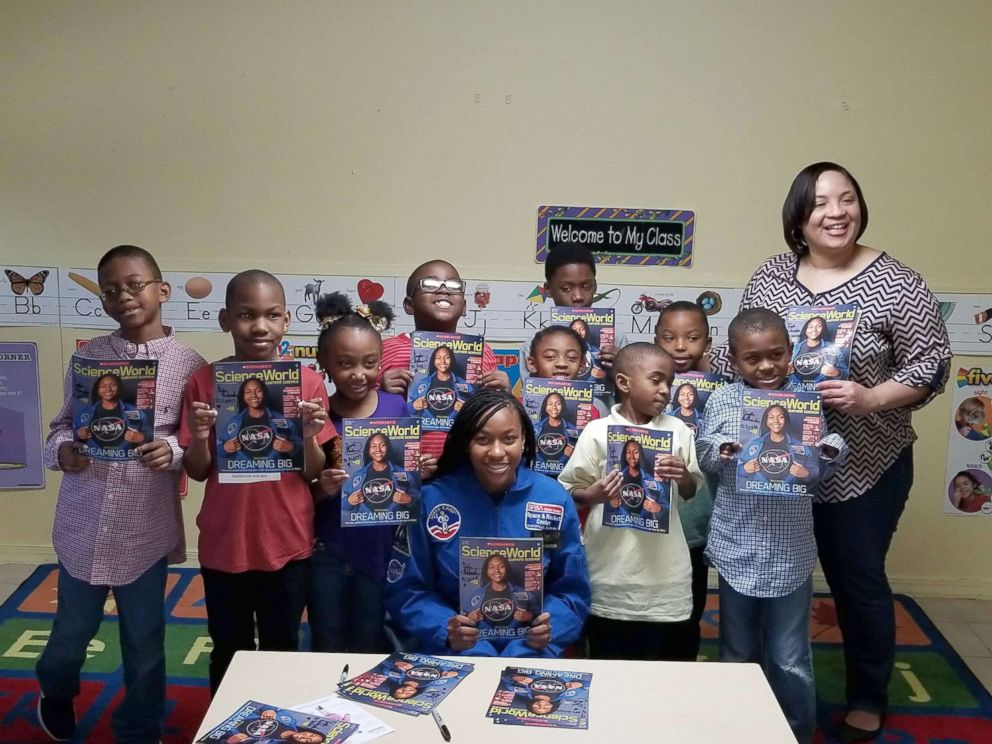 "She Skypes with other little girls who reach out on Twitter and she sends them videos, signed copies of the Scholastic cover," her mom said of Taylor's growing fan base.
But in all this, the young girl has remained humble and her goal is about representation.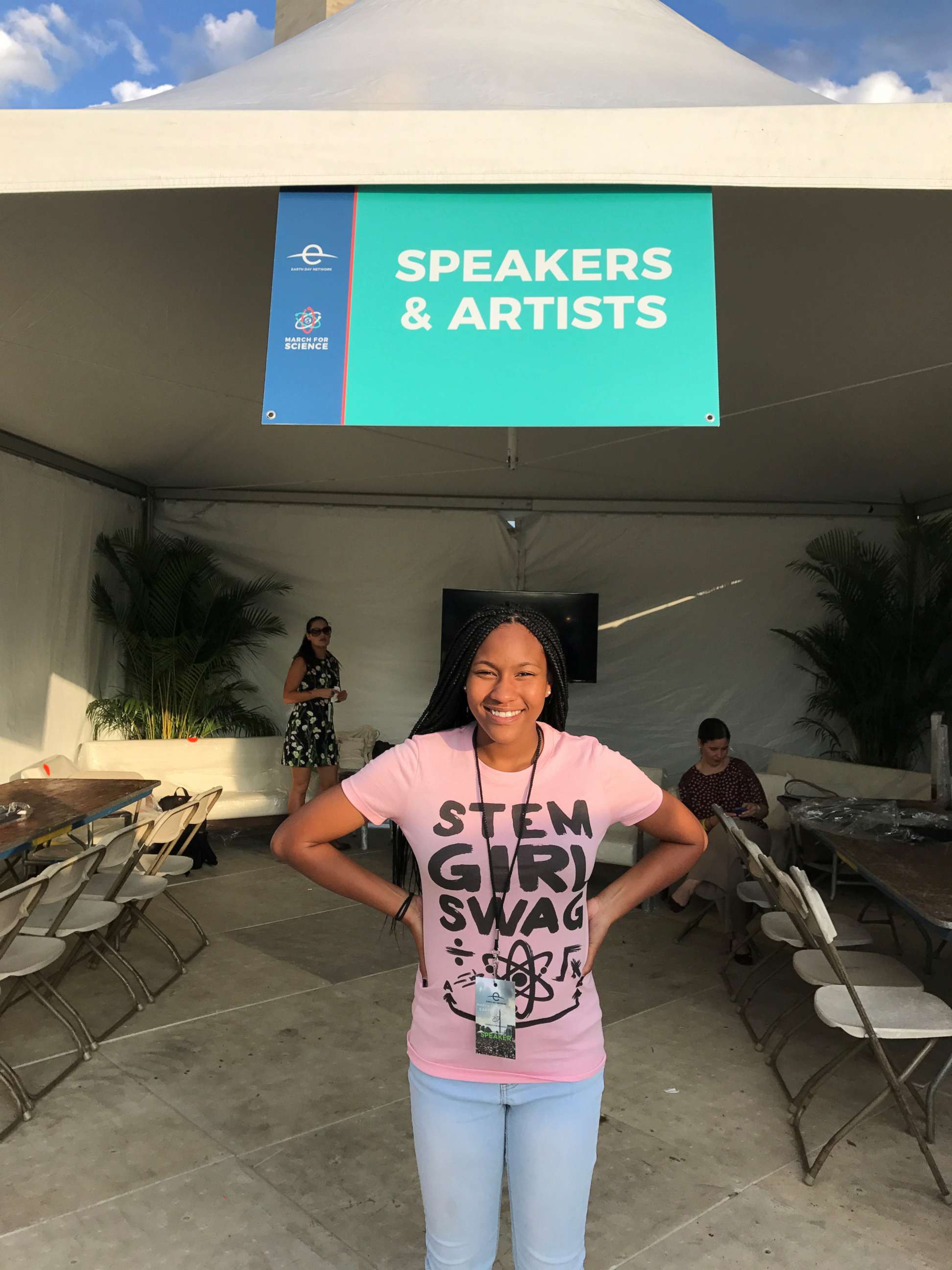 "I think Taylor breaks the stereotype of people of color and women in STEM at such a young age," her mom explained. "Sometimes I don't know how she does it but our goal is that it's about representation, that a girl can open up and see herself in Taylor whether it's someone of color, or female."
Walt Disney Pictures' "A Wrinkle in Time" officially opens nationwide March 9, 2018.
ABC News is owned by the Disney Co.