As Prince Charles walked his new daughter-in-law Meghan Markle down the second half of the aisle at St. George's Chapel, the beaming bride was walking calmly and confidently on the arm of the next King of England.
Markle's mother, Doria Ragland, had escorted the bride to the church before Markle walked the first half of the aisle on her own.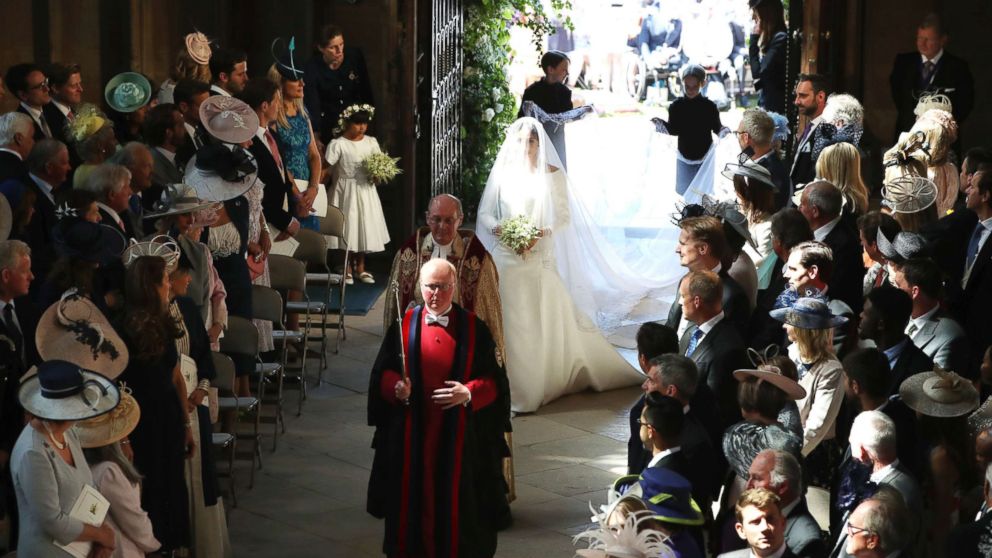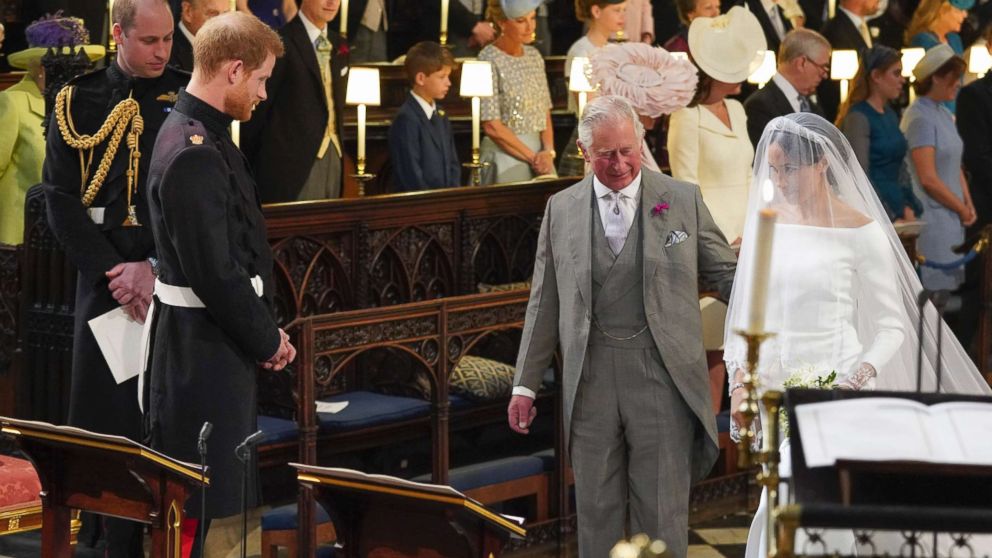 Prince Harry, who stood at the altar with his best man and older brother Prince William, spoke with his new bride as she arrived, telling her, "You look amazing."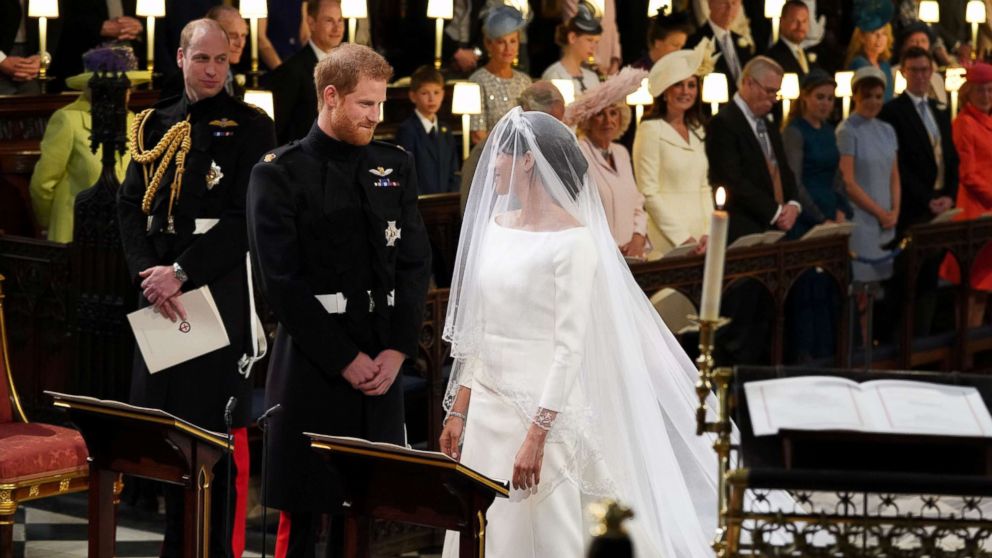 Markle handed off her bouquet to a young bridesmaid before the ceremony began, during which the prince and his bride held hands.
Markle, 36, asked Prince Charles to walk her down the aisle because her father, Thomas Markle Sr., who lives in Mexico, did not attend the wedding due to health concerns.