Illinois becomes 1st state to regulate kid influencers: What to know about the law
The new law was inspired by a teenager watching social media content.
During the coronavirus pandemic, Shreya Nallamothu, now 16, said she, like so many others, began to spend more time on social media, where she saw countless parents who documented their own lives and their kids' lives on different platforms.
"The more I fell down that rabbit hole, I kept seeing cases of exploitation," Shreya, a high school junior from Normal, Illinois, told "Good Morning America," adding that she specifically was struck by seeing kids who she thought were not old enough to know the full ramifications of their online presence.
"Especially for very young children who maybe don't understand what talking to a camera means and they're not able to conceptualize what a million people looks like, they don't understand what they're putting out into the internet for profit and that it's not going to be able to go away and that their parents are making money off of it," she added.
On Friday, Shreya's home state of Illinois became the first state into the country to enact a law ensuring that children who are shown on social media are paid for their work.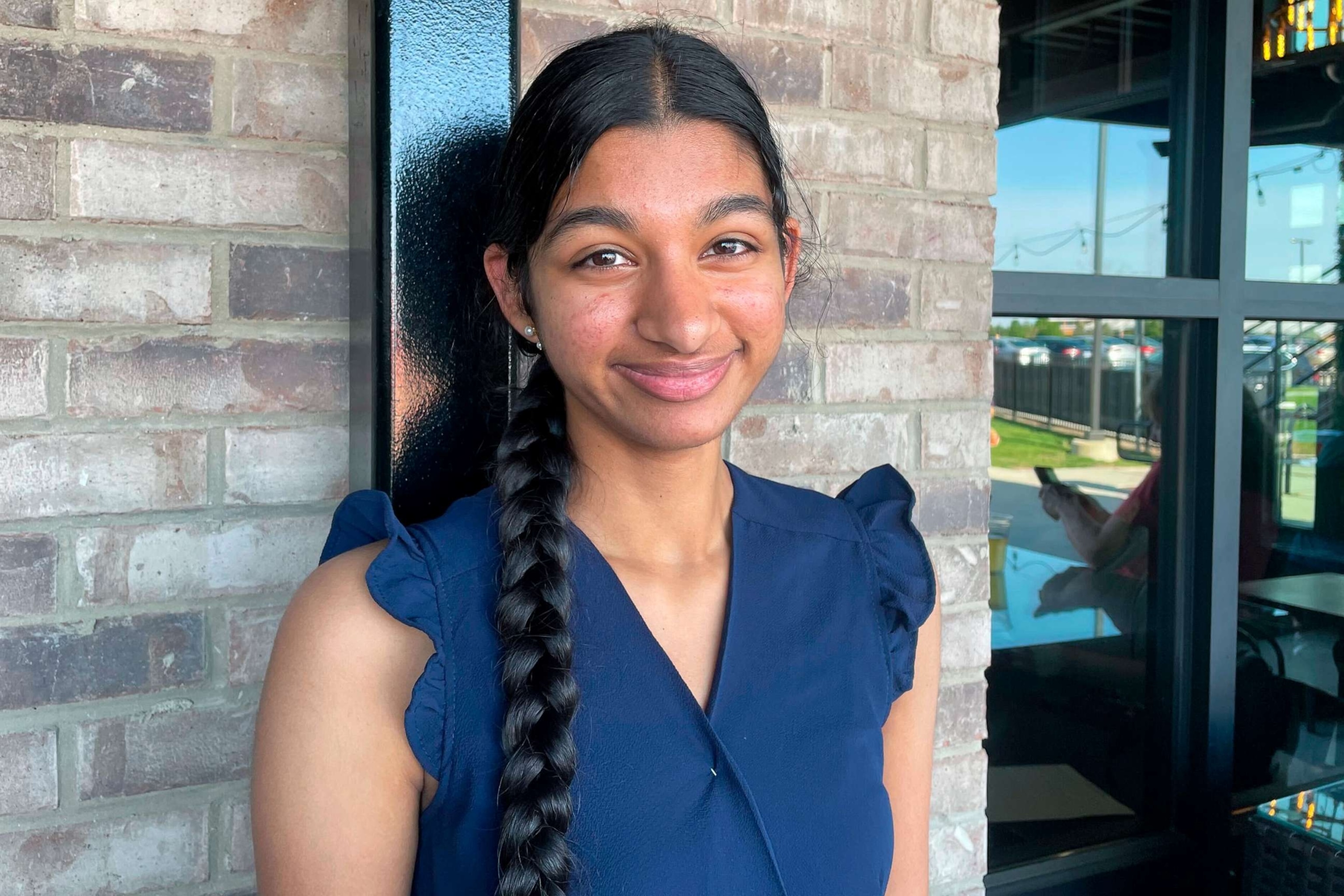 Illinois Gov. J.B. Pritzker signed into law S.B. 1782, legislation that "creates a private right of action for child influencers against their parents that featured them in videos and did not properly compensate them," according to the governor's website.
The bill was sponsored by state Sen. David Koehler of Peoria, who credits Shreya with bringing him the idea for the legislation.
Shreya said she reached out to Koehler's office last year after realizing no states at the time had any legislation protecting kid influencers.
"When I went into it, I wasn't 100% sure what I was doing. I didn't go into it expecting to pass a bill within a year," she said. "I'm very grateful for Sen. Koehler and his team for paying attention to a constituent."
The new law, which goes into effect Jan. 1, 2024, adds kids on social media to the state's Child Labor Law. It requires that children age 16 and under be compensated if, within a 30-day period, they are in at least 30% of a video or online content for which the adult, whether a parent or caregiver, is being paid. The person making the videos in which the child appears is responsible for setting aside gross earnings in a trust account for the child to receive at age 18.
The law does not include an enforcement mechanism by the state, but instead relies on the parent or caregiver to set aside the earnings for their child and gives the child an avenue for legal action, if necessary, upon becoming an adult.
"This new digital age has given us tremendous opportunities to connect with one another, but it's also presented legal issues that have never existed before," Koehler said in a statement. "We need to work with our children to see the problems they face and tackle them head-on before any further harm is done."
Jessica Maddox, a University of Alabama professor of digital media who studies social media platforms and culture, including influencers, called the legislation in Illinois "long overdue."
"I am extremely pleased that Illinois has become the first state to pass child influencer protections. This is long overdue in the United States," Maddox told "GMA." "I hope other states follow suit very soon ... and I hope that gaining legislation isn't the end, but truly the beginning of the conversation."
Maddox noted that she hopes future legislation passed by Illinois or other states includes additional provisions, like allowing a person at age 18 to petition to have content of themselves removed from social media platforms.
"If we are going to make meaningful change around children of influencers and child influencers in this country, platforms need to be part of the conversation as well, to make sure they are not inadvertently harming or profiting off children of influencers as well," she said, adding, "I think it's just a matter of where platforms are willing to put their resources and willing to put their attention."
According to Maddox, the work of social media influencers and vloggers -- or video bloggers -- is as of now a "gray area" in the U.S. that has not provided much protection to date.
"These are actual jobs, possible ways of earning income, that need protection," she said. "Since there aren't unions, there isn't systemic protection in terms of laws, that is why Illinois law is super important for setting the precedent that this type of labor needs to be protected, especially for minors."
The types of "sharenting" content that have emerged as a lucrative business online over the past decade include everything from "family vlogs" that document a family's day-to-day life to branded campaigns that feature kids advertising a particular brand of clothing, for example.
Maddox said she is "optimistic" that the new law in Illinois will lead to changes in content creation.
"I commend it for being the first, and the Illinois state legislature for championing this issue and pushing it through," she said. "I am hopeful that this does lead to not just meaningful change, but also self-reflection for people that do make content online, whether they are a minor or an adult, or what they're doing and how they can be smart and responsible and ethical in their content creation."