This DIY Costco wedding cake hack with Trader Joe's flowers only cost $50
The simple white cakes were stacked into multi tiers and covered in flowers.
This frugal wedding hack was icing on the money-saving cake!
Design and lifestyle Instagrammer Jessica Hoyle-King, aka @cottagefarmhouse, shared a photo of her brother's multi-tiered white wedding cake that they pulled together for less than $50 -- thanks to Costco and Trader Joe's.
"We created a beautiful wedding cake out of two white Costco cakes, with cream cheese filling, for my brother's wedding recently," she told ABC News. "Basically we cut them into squares, stacked them with homemade buttercream frosting and then threw some flowers on it from Trader Joe's," she said of the hand crafted confection.
The sister of the groom said for a total of 150 guests, "I think we spent less than $50-ish total" on the cake.
"My brother is a super penny pincher. We gathered wildflowers for their reception decor and I actually bought the flowers for the bouquets and cake from Trader Joe's on the way to decorate for the reception," she said. "It was a lot of fun!"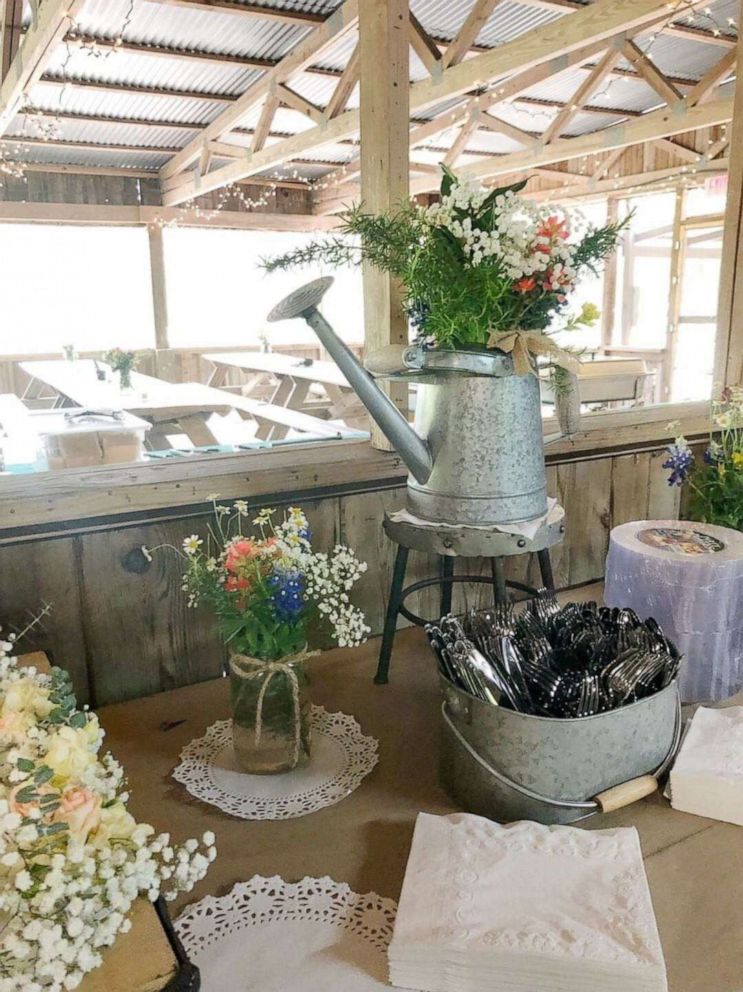 The bride's brother, Jamie Warley who is the head pastry chef at the St. Ermins Hotel in London, also helped assemble the cake.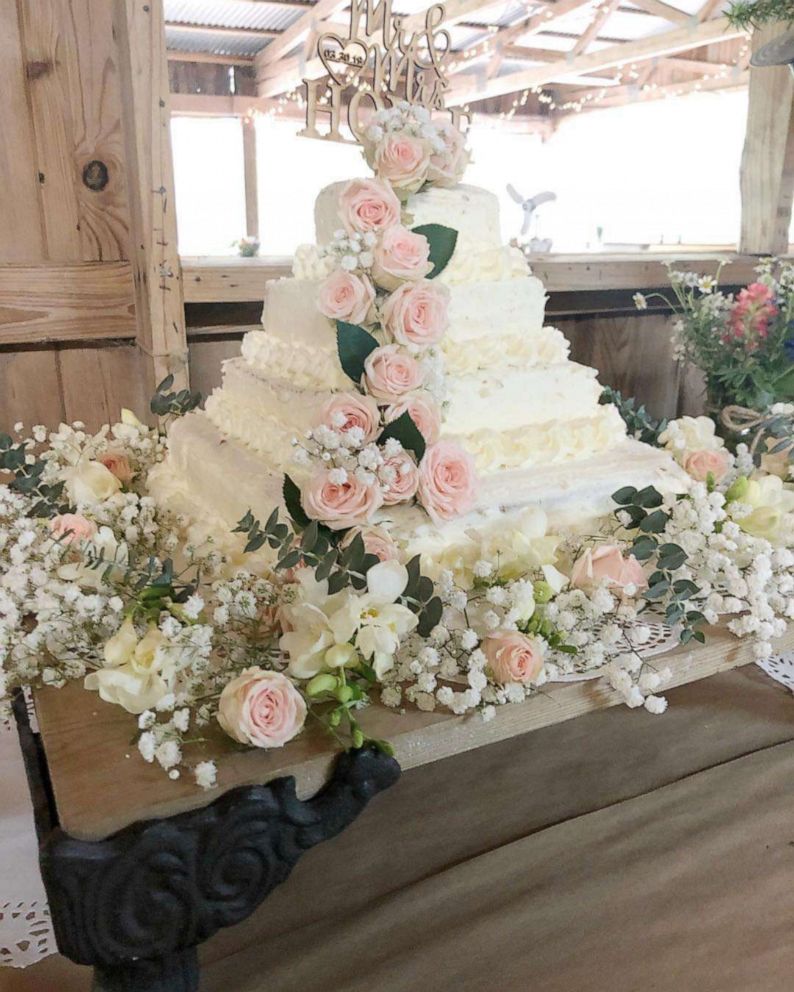 The cake was displayed on a rustic wooden table that she also put together with pieces from arts and crafts store Hobby Lobby.
The now newlyweds Jeremy and Gosia Hoyle first met while touring Chernobyl a couple years ago. Their rusitc-chic wedding took place on March 30 at Shady Springs Party Barn in Austin, Texas where the couple live.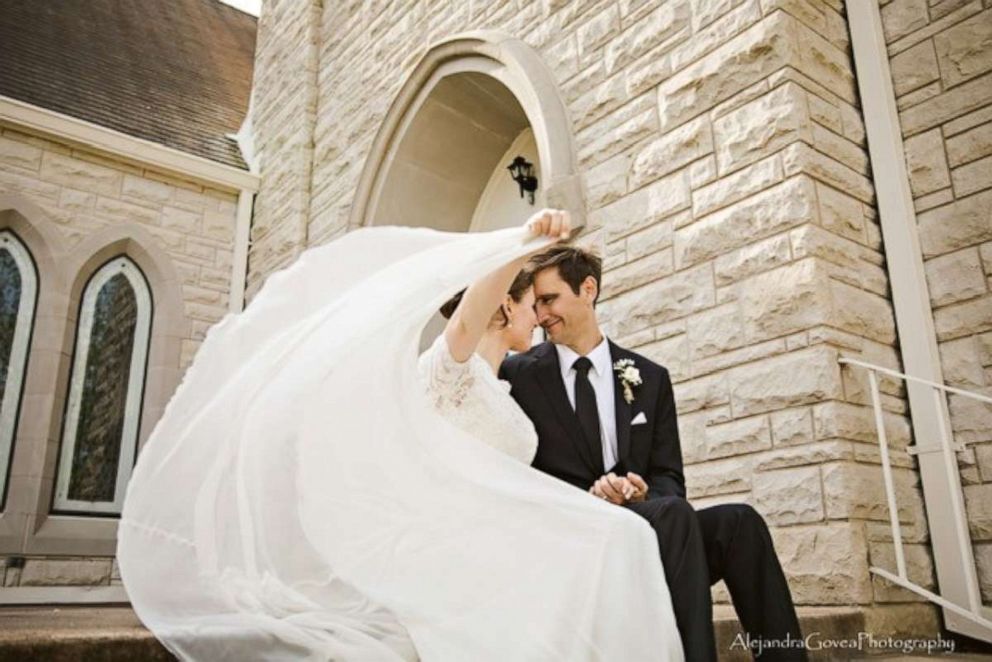 The happy couple are currently on their honeymoon in Rome and were not immediately available for comment.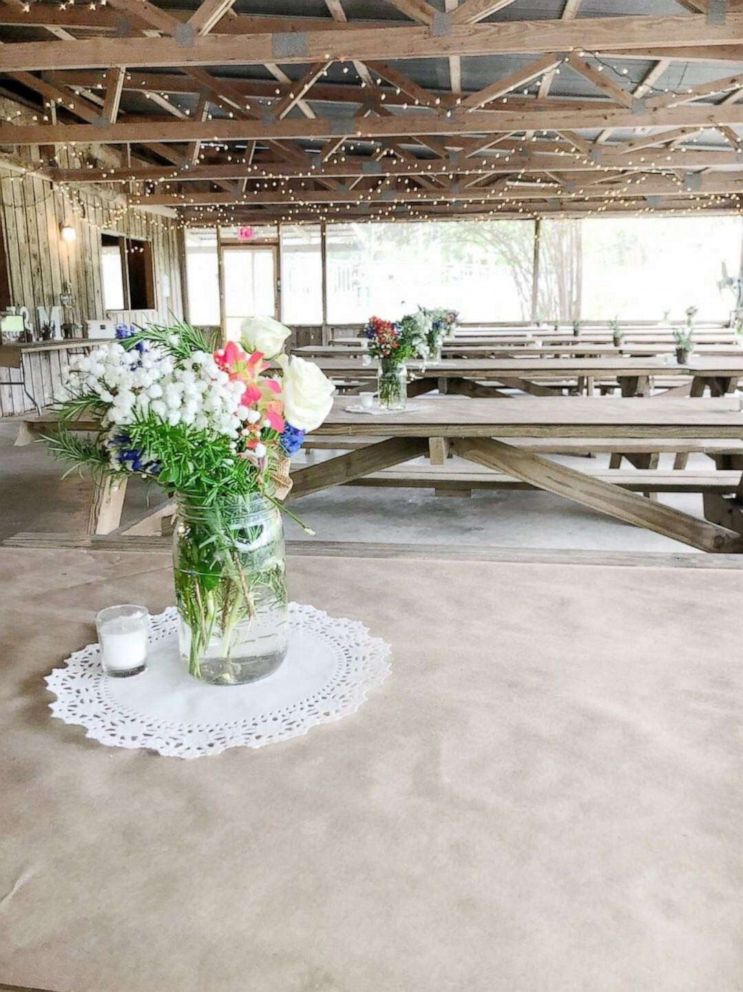 Costco Wholesale did not have a comment.