French's churns up yellow mustard ice cream for a bold spin on the classic condiment
The spin on the classic condiment comes just in time for National Mustard Day.
Yep, you read that right -- yellow mustard ice cream.
We've seen our fair share of inventive flavors infused into frozen treats from black sesame to wasabi -- and now mustard producer French's has churned their classic condiment into ice cream.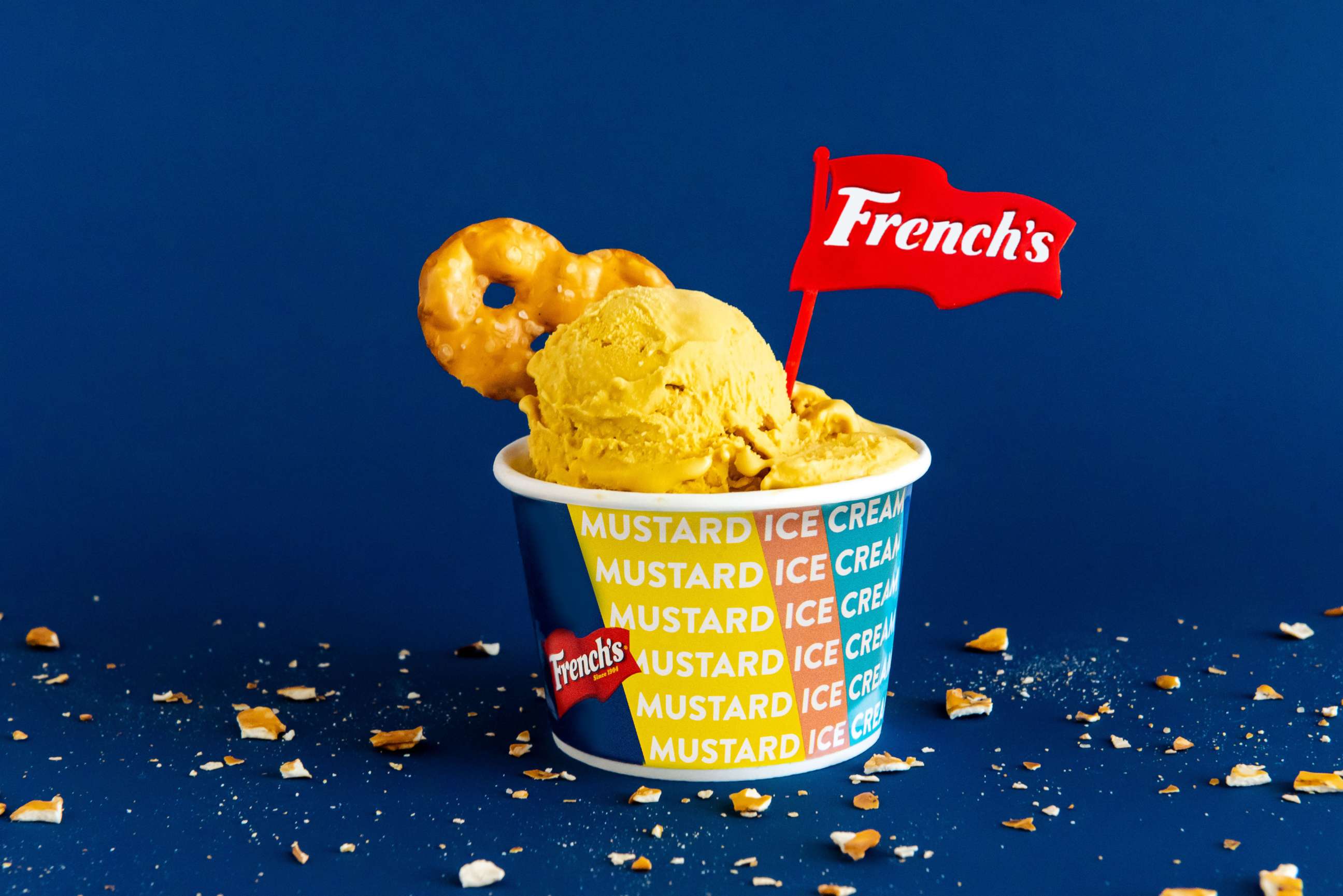 The brand behind the backyard barbeque staple enlisted the expertise of female-founded Coolhaus, an ice cream and cookie sandwich company, to develop the bizarre creation for National Mustard Day.
"August 3rd is National Mustard Day, and after 115 years of using mustard to add something bold and unique to standard fare, we thought, 'What about ice cream?'" the company said in a statement.
We had the chance to taste test the flavor firsthand and I was pleasantly surprised by the sweet, creamy base flavor and aroma.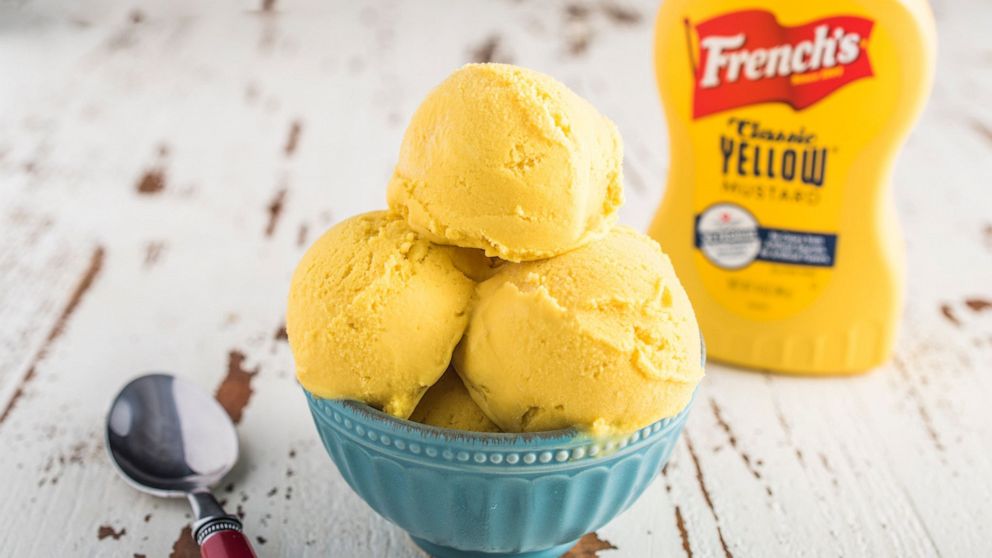 Overall it tasted like more of a soft pretzel with a hint of the classic tangy mustard notes at the end. I'd even go so far as to say if you blindfolded me so I couldn't see the color, I might guess the flavor to be something like salted caramel.
The flavor profile aligns perfectly with the collaboration's plan to serve each scoop with an accompanying pretzel cookie.
"French's brought such a unique challenge to us in that they wanted the mustard ice cream to really showcase their brand from a taste and visual perspective, but also be truly delicious, decadent and creamy ice cream," Coolhaus CEO Natasha Case said. "We used their real mustard blended into our creamy base, but we rounded out the savory qualities with the sweetness of cake batter to tie it all together. The result is a multi-layered experience of flavor that is thought-provoking."
This bright yellow-hued dessert will be available for a limited time in Los Angeles and New York City. The Culver City Coolhaus location will serve scoops from August 2 - 4 and August 9 - 11.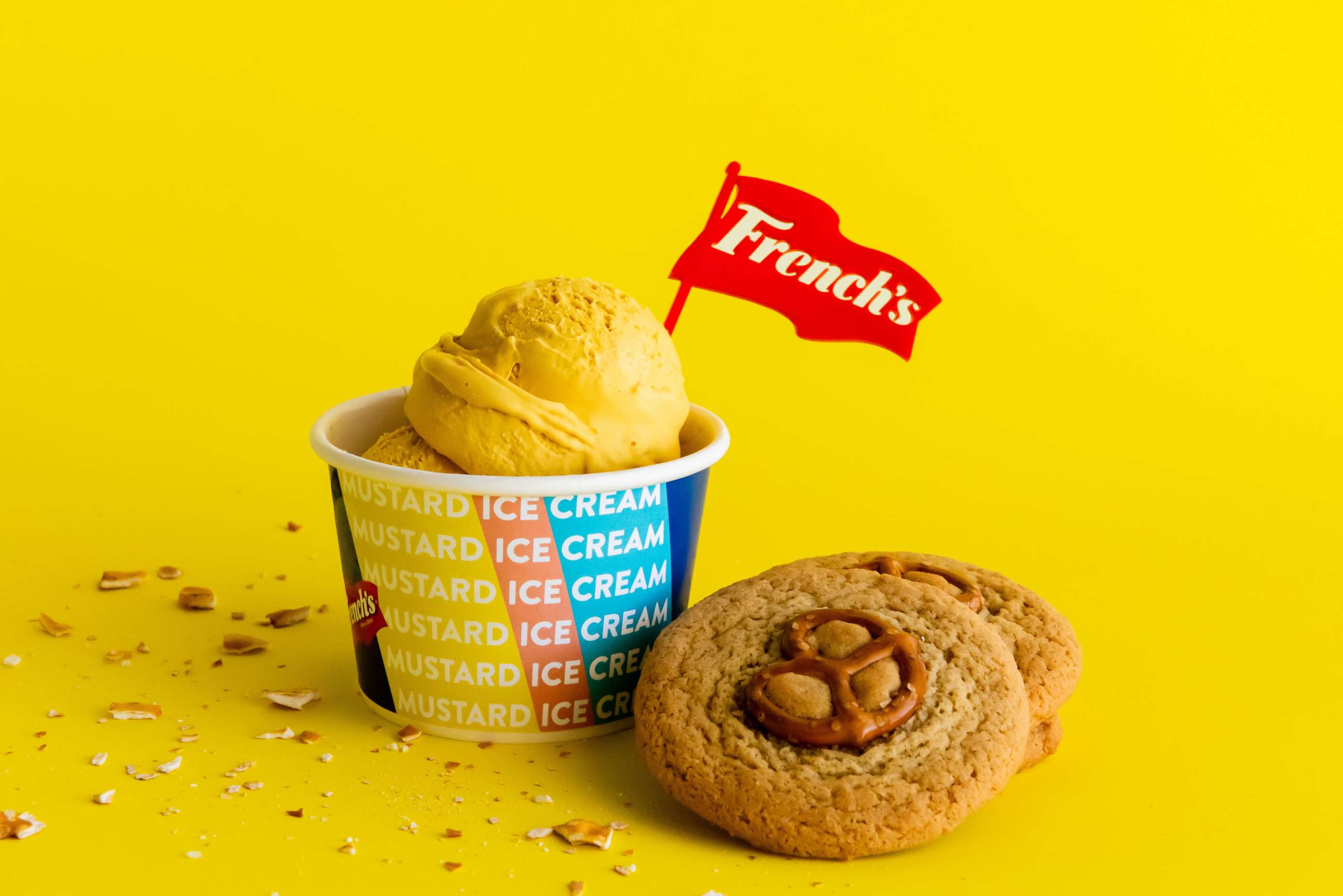 French's will have an official mustard ice cream truck that will roll through Manhattan and Brooklyn from August 1 - 2 and the Hamptons on August 3.
For anyone dying to taste the bold new flavor that doesn't live in the select areas, French's has developed the recipe for mustard fans to try their hand at making a batch at home.
Get the full recipe here and check out French's video on how it's made.