What better way to celebrate National Snack Food Month than with a sweet pastry that doubles as an adorable Valentine's Day treat!
We're harkening back to our favorite childhood snacks all month long and in honor of the sugar-filled holiday of love, Pop-Tarts popped into mind with an elevated, homemade approach.
Flaky pastry dough creates the perfect pocket for fresh ripe berries and Driscoll's shared two riffs on the classic handheld confections.
First up, they shared a simplified recipe that's kid-friendly, uses store-bought pie crust and has fun, festive cutouts in lieu of a confectioners sugar-based icing and sprinkles.
Kid-Friendly Raspberry Hand Pies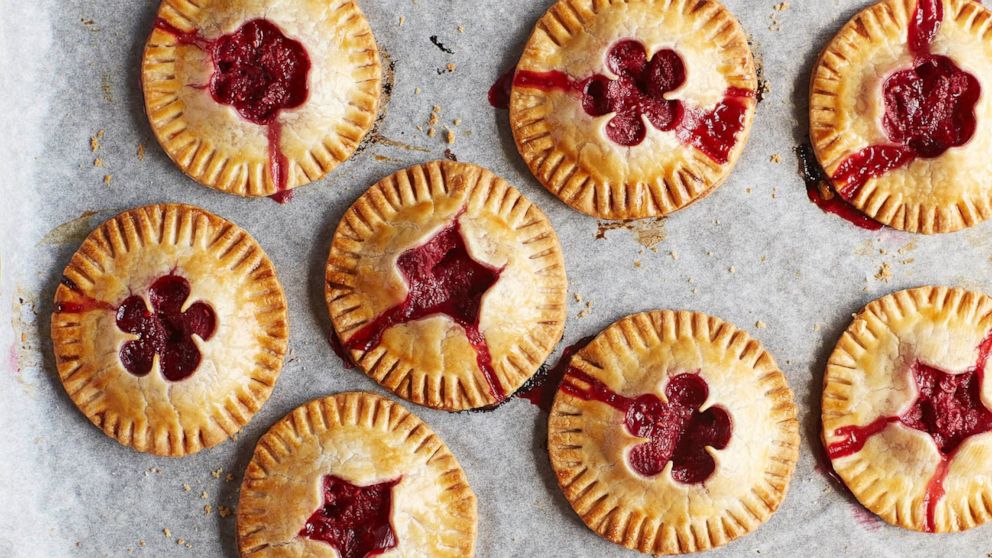 Ingredients
1 Package ready-made pie crust (2 crusts)
1 large egg, beaten
2 Packages (6 ounces each) Driscoll's Raspberries
1/4 cup granulated sugar
1 tablespoon cornstarch
2 teaspoons vanilla extract
Directions
Preheat oven to 375F. Line cookie sheet with parchment.
On a lightly floured surface, unroll pie crusts and cut 20 circles of dough, each 3 1/2-inches. Reroll scraps as necessary. Place dough circles on a parchment-lined cookie sheet.
Stir together raspberries, sugar, cornstarch and vanilla until berries just begin to release their juices and the mixture is evenly blended.
Brush half of dough circles with egg and top with an even amount of raspberry mixture. Use small cookie cutters to cut shapes out of remaining dough circles, then place on top of dough circles with raspberry filling and press firmly around edges to seal (or seal with fork).
Brush tops of hand pies with remaining egg and bake for about 20 minutes or until pies are golden. Let cool slightly before serving or cool completely.
Mixed Berry Pop Tarts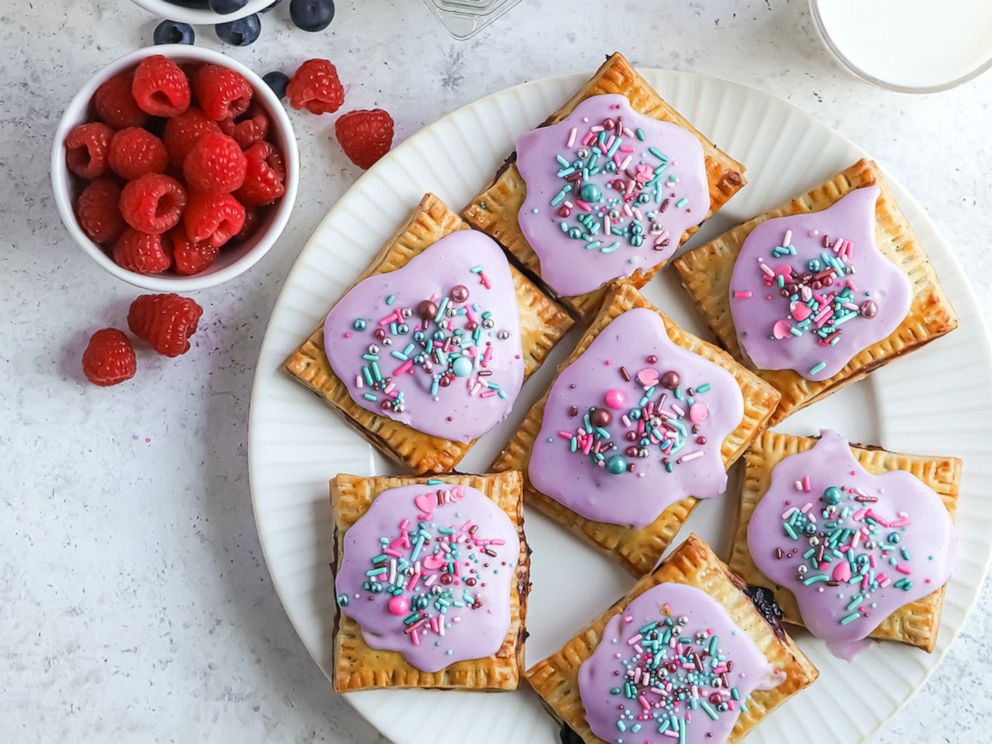 If a fresh, homemade dough is more your speed and a sugar-coated top is a must-have component, this mixed berry pop-tart is a total revamp of the original snack.
Ingredients
3 Cups all-purpose flour
4 1/2 Tablespoons granulated sugar
1 teaspoon salt
1 teaspoon ground cinnamon
1 Cup (2 sticks) unsalted butter, cut into small cubes and chilled
3/4 Cup cold water
1/2 Cup ice cubes
1 tablespoon apple cider vinegar
For the Filling
14 Ounces (about 2 cups) mixed Driscoll's Raspberries, Blueberries, and Blackberries
1/2 Cup granulated sugar
1 tablespoon cornstarch1 tablespoon fresh lemon juice1 teaspoon ground cardamom1 teaspoon vanilla bean paste or vanilla extract1/2 teaspoon salt
1 large egg
2 teaspoons water
1 teaspoon granulated sugar
1 Cup confectioners' sugar
1/2 teaspoon vanilla extract
2 – 3 tablespoons whole milk
Rainbow sprinkles
Click here for the full recipe directions.
Recipes reprinted with permission courtesy of Driscoll's.