Pumpkin farmers explain difficult growing season, how some pulled off plenty for autumn picking
Droughts and heavy rain diminished some crops.
Vibrant orange gourds are a signature mark of the start of autumn, but the perfect fall pumpkin could be harder to find this season as farmers warn of shortages due to weather.
From New Jersey to Kentucky and down to Texas, farmers have battled a bevy of conditions that could squash some pumpkin plans.
At Country Critters farm in Alvarado, Texas, owner Andrea McCuan told ABC News that drought has caused cracks in the soil, which has made it difficult to grow anything.
"Unfortunately, we have seen cracks this big -- it is like concrete when it's dry like this," she explained.
In Paducah, Kentucky, summer heat was followed by heavy rains that amounted to 200% of their normal annual rainfall in the last three months.
Nathan Huyck, the owner of Huyck Farms, told ABC News "I ended up having 10 inches of rain in August here. I think last year, the year before that, we had 1 inch of rain in August. So it's quite a difference."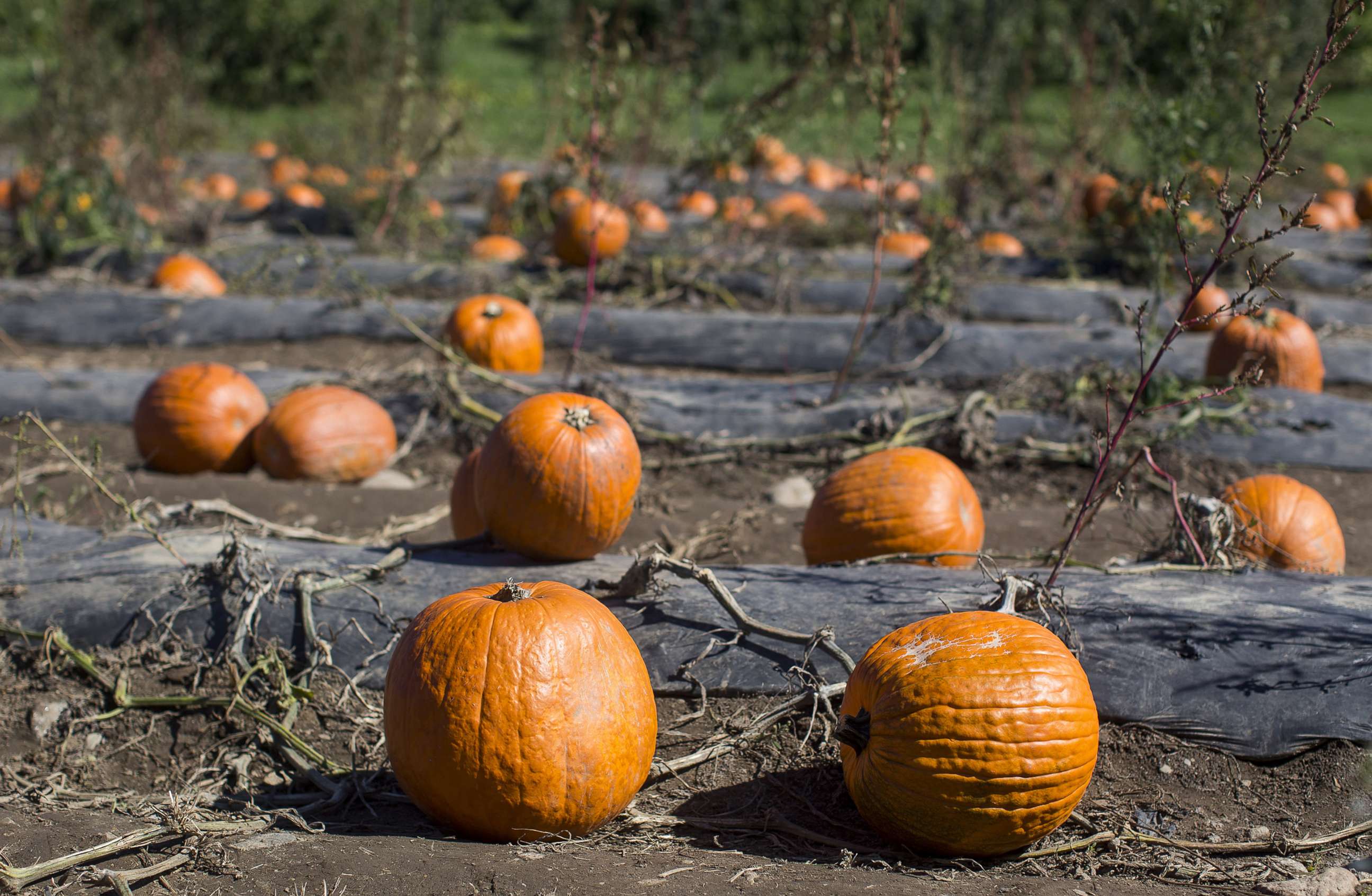 He said the downpour has depleted his usual picturesque gourds by 50%.
"We went out, probably a month ago, and just the blooms weren't opening and we couldn't hardly find any pumpkins," Huyck said.
As a result, he has turned to fellow farmers for help in order to supplement his short supply.
Despite the fright for these popular fall crops, experts say it's not dire everywhere -- especially in Illinois, the largest pumpkin producing state in the nation, according to Raghela Scavuzzo, the associate director of food systems development for the Illinois Farm Bureau,
"We were really concerned early on in the season with the summer, with the drought, followed by a lot of rain," she said of Illinois' pumpkin farms. "But we're really happy to announce that overall this is gonna be a pretty good pumpkin season."
Despite a short drought that set crops back by nearly a month, the owner of Happy Day Farms in Manalpan, New Jersey, told ABC News that their pumpkins are perfect for picking.
"We have an excellent crop. We were worried in the beginning of the season -- now the pumpkins are right up the size, nice color, firmness, strong shell, everything that we're looking for," Tim Stockel said.