PepsiCo, which releases bottled Starbucks coffee drinks, has announced a recall for one of its products.
Select lots of 13.7-ounce glass bottled Starbucks Frappuccino Vanilla drinks have been voluntarily recalled, a representative for PepsiCo, on behalf of the North American Coffee Partnership, said in a statement to ABC News.
More than 25,000 cases of the glass bottles have been recalled, according to the U.S. Food and Drug Administration. The drinks were distributed nationwide.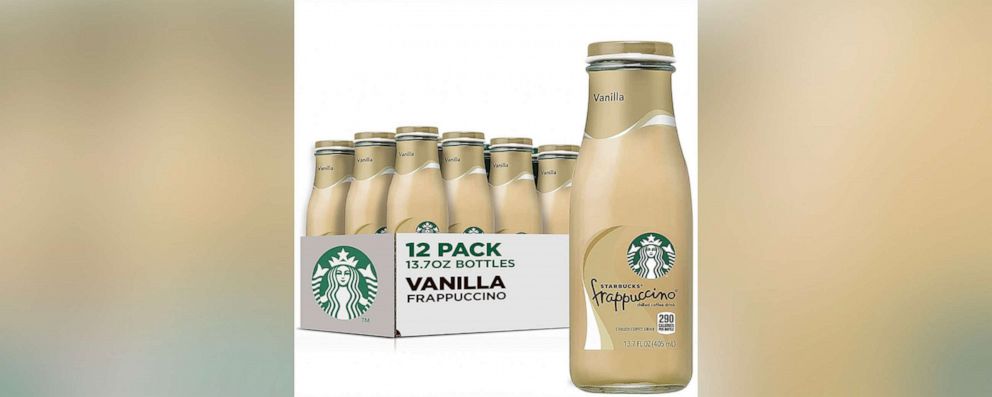 "The impacted products have best buy dates of March 8, 2023; May 29, 2023; June 4, 2023; and June 10, 2023 and were distributed across the United States," the statement read. "The removal of these products from the marketplace is currently underway. The products are not sold at Starbucks retail locations."
The representative did not explain to ABC News why the recall was initiated, though the FDA said it was due to "foreign objects (glass)" in the bottles.
"The North American Coffee Partnership is committed to a high level of quality in the products we serve. Delivering a quality experience to our consumers is our top priority and we always act with an abundance of caution whenever a potential concern is raised," the statement continued. "If a consumer has purchased a product and has questions or concerns, they can call Consumer Relations at 1-800-211-8307."
While the U.S. Food and Drug Administration has not issued a release in tandem with the recall as of the time of publication, the agency which posts recall alerts as a public service told ABC News "we do not have any additional information to provide at this time" and encourage consumers to "reach out to the company directly for more details."