96-year-old World War II veteran, nicknamed 'Harmonica Pete,' plays national anthem at Knicks game
Pete DuPré delivered a showstopping performance at Madison Square Garden.
A 96-year-old World War II veteran managed to silence New York Knicks fans at Madison Square Garden with his rendition of the national anthem using just a harmonica.-Pete DuPré, an Army veteran, performed Sunday at the start of the Knicks game against the Cleveland Cavaliers.
DuPré, known as "Harmonica Pete," served as a medic in the United States Army 114th General Hospital Unit in Kidderminster, England, throughout World War II, according to the Knicks.
He enlisted in the Army at age 17, after both of his parents died, and served three years overseas, where he treated wounded service members.
Knicks player RJ Barrett presented DuPré with a customized Knicks harmonica prior to the game.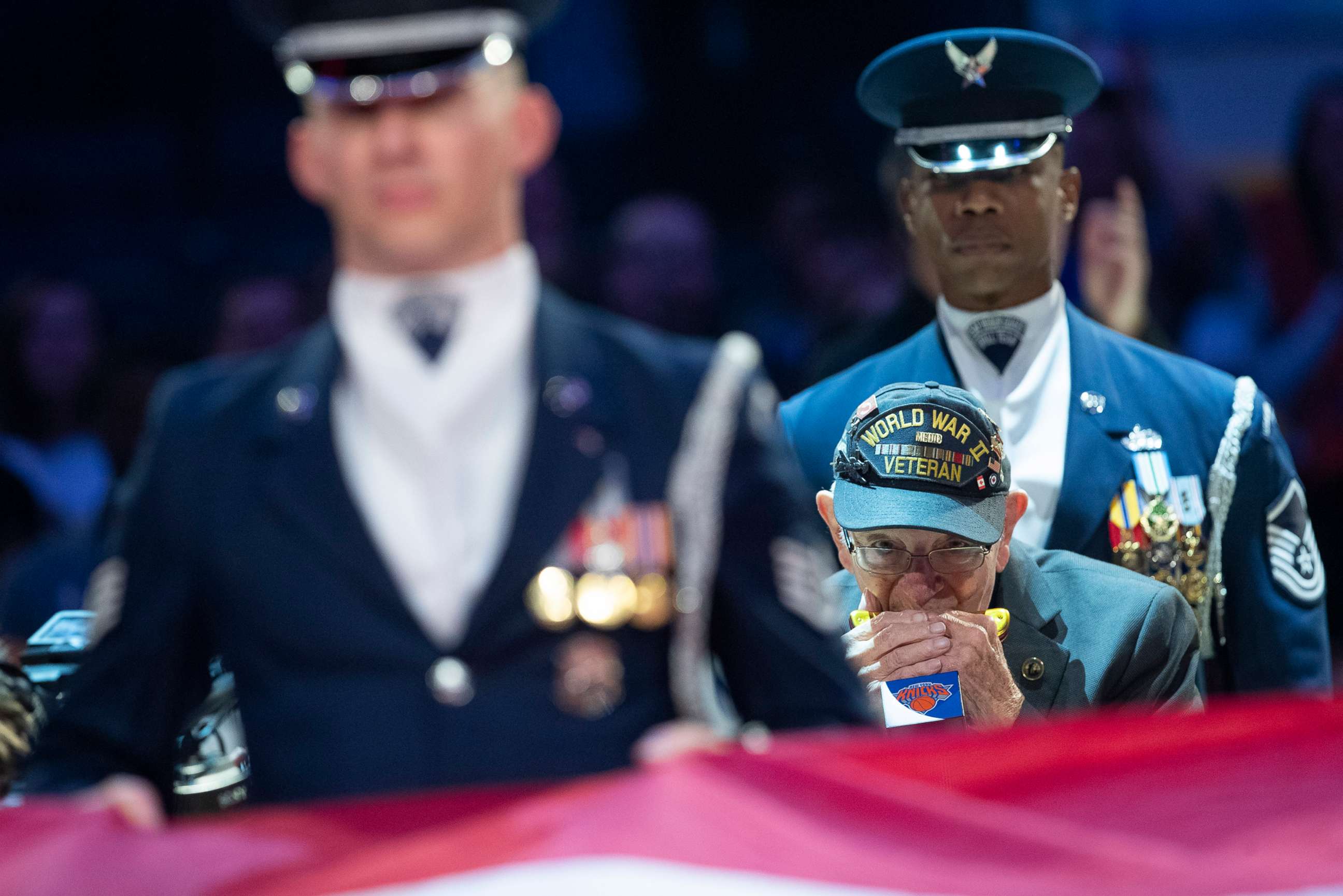 DuPré is no stranger to performing the "The Star Spangled Banner" at high-profile sporting events.
He turned energized soccer fans at Red Bull Arena in New Jersey silent in May when he performed the national anthem before the U.S. Women's National Team's game against Mexico.
The U.S. players also visited Normandy with DuPré and three other World War II veterans in January while in France ahead of the 2019 World Cup, which the U.S. team went on to win.