A Louisiana high school senior who applied to 200 college and universities says he has received acceptances to 180 of them, an impressive 90% success rate that's only rivaled by the $9 million in scholarships he's been awarded as well.
Dennis Maliq Barnes is in his senior year at International High School of New Orleans, where he has accelerated his studies and completed his 10th and 11th grades early.
The 16-year-old, who goes by Maliq, said he started his college application process last fall with the help of his guidance counselor Denise James.
"It was never a journey that I would say that I started initially with the anticipation of being in a record or getting X amount of money. It was just kind of a process trying to get into school, just being a college-bound student," Maliq told "Good Morning America."
With James' guidance, Maliq said he has been able to take college courses at Southern University at New Orleans alongside his high school classes and has been able to maintain a 4.0 GPA.
"She's been essential and opened up a lot of opportunities for not only me but a lot of the seniors at International High School, and I really do appreciate her for that," Maliq said.
Both James and Dr. Adierah Berger, the head of school for International High School of New Orleans, a public charter school, commended Maliq's accomplishments thus far.
"[Maliq] has demonstrated and handled the depth and complexities of his renowned academic accomplishments. … He is humble, a goal-setter, a positive thinker, and his words of encouragement towards his peers are rewarding," James said in a statement.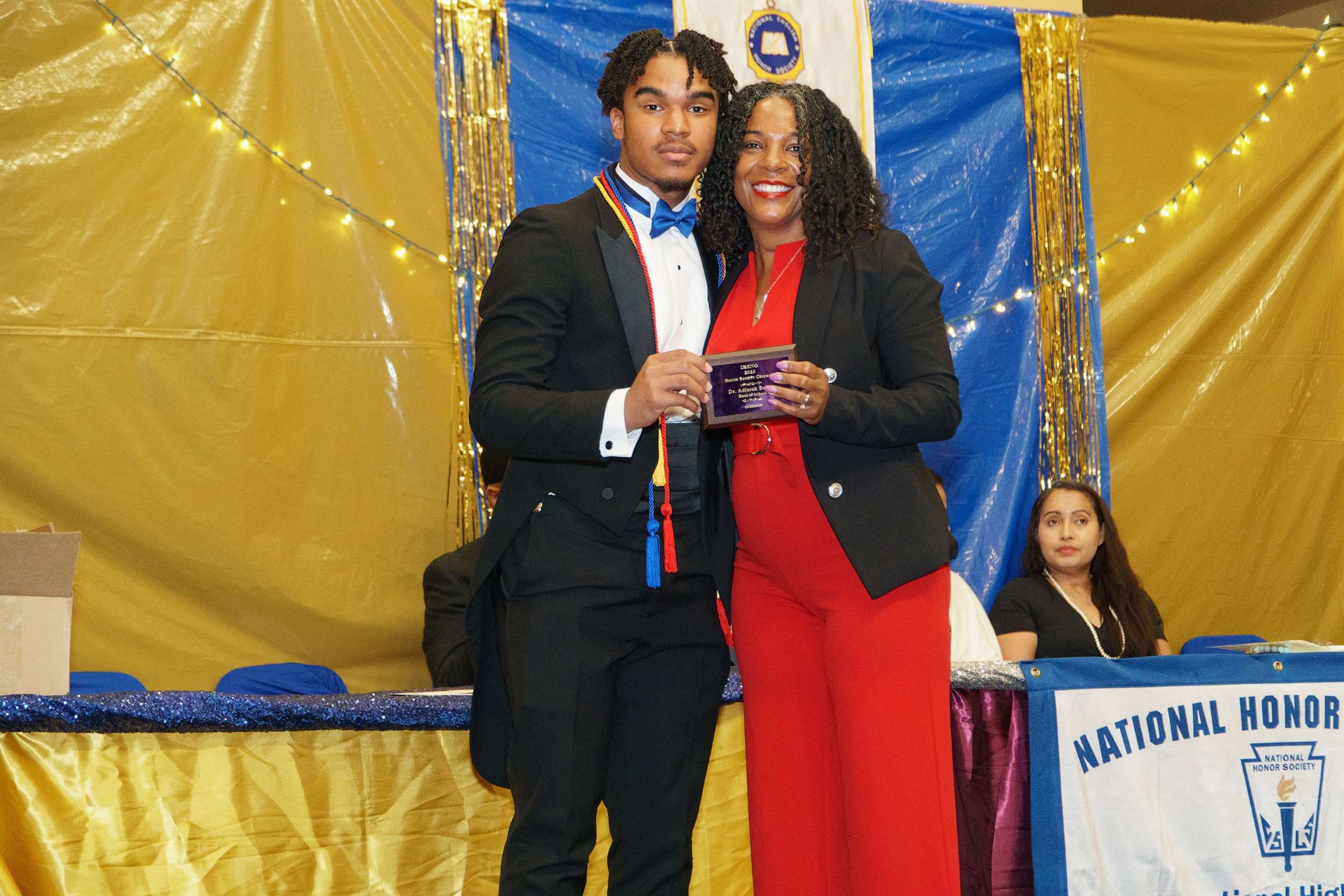 Berger added, "[Maliq] has grown into a hard-working scholar and ideal IHSNO student who is eager to help his fellow students with their academics."
Aside from his strong academic performance, Maliq has also participated in various sports, including basketball and track and field. The National Honor Society member said he hopes to major in computer science in college and eventually attend law school.
"One thing about me, I know my dreams, I know my aspirations and I know where I want to be long-term," Maliq said. "I know that the work that I'm putting in now, it's going to make it easier for me down the line. I'm thinking long-term."
For other students looking to follow in his footsteps, Maliq encourages them to focus on their studies.
"One thing I would definitely encourage is to take your academics seriously. Make it a priority," he said, adding, "When you do something, do it right. See it through, even on the days where you may feel like you don't want to do it, because those days are gonna come. It's not always going to be easy but you just have to be able to see through it and maintain that priority and determination to see what it is you want to get done."
Maliq told "GMA" he plans on deciding which college he will attend next week.