This fall, exotic botanicals in bold colors are everywhere, from weekend sneakers and work essentials to fancy frocks. They're not your garden variety dresses and accessories. But trust us, they'll grow on you.
These products were curated by the Hinted editorial team. Hinted is the social shopping platform that lets you create lists of what you want to buy, and discover what's new and trending. Use Hinted to keep track of anything you want to buy from anywhere online, including fashion, trips, and experiences. "Good Morning America" has affiliate partnerships, so we will get a small share of revenue from your purchases through these links. All product prices are determined by the retailer and subject to change. By visiting these websites, you will leave GoodMorningAmerica.com and any information you share with the retailer will be governed by its website's terms and conditions and privacy policies.
1. The Versatile Mini
Price: $119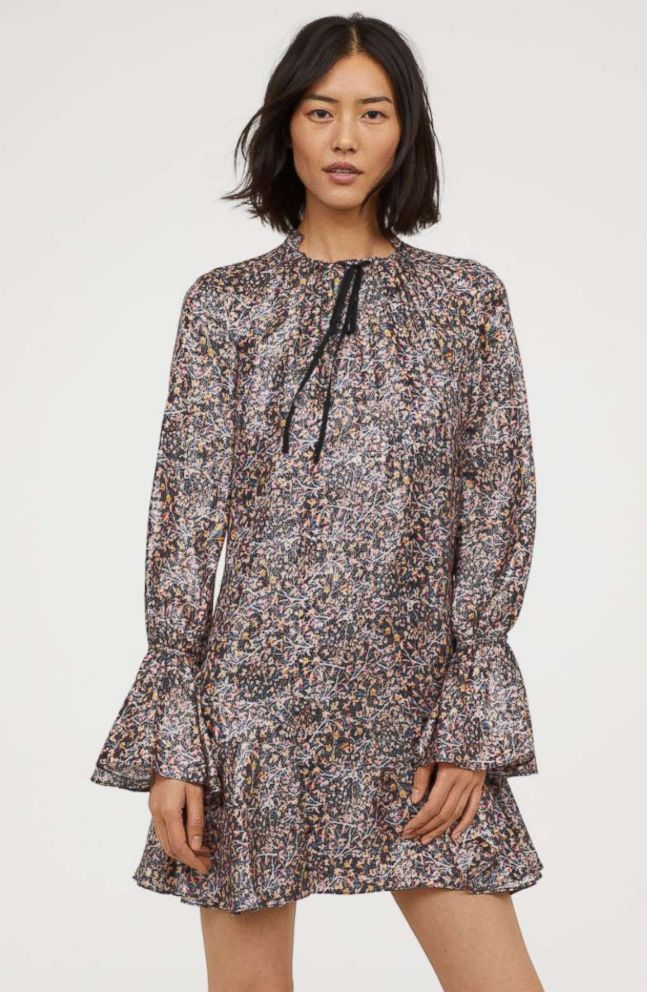 Grab this dress while it's still in stock. New from H&M's Conscious collection this dress is made from sustainable fabric and printed digitally to save water that makes patterns even brighter -- and the collection is going fast.
Style Hint: Now that cooler days are here there are multiple ways to wear this mini dresses: Throw it over jeans with sneakers on the weekend or pair with extra tall boots at work.

2. The Everyday Dress
Gal Meets Glam, Chloe Floral Dress
Price: $210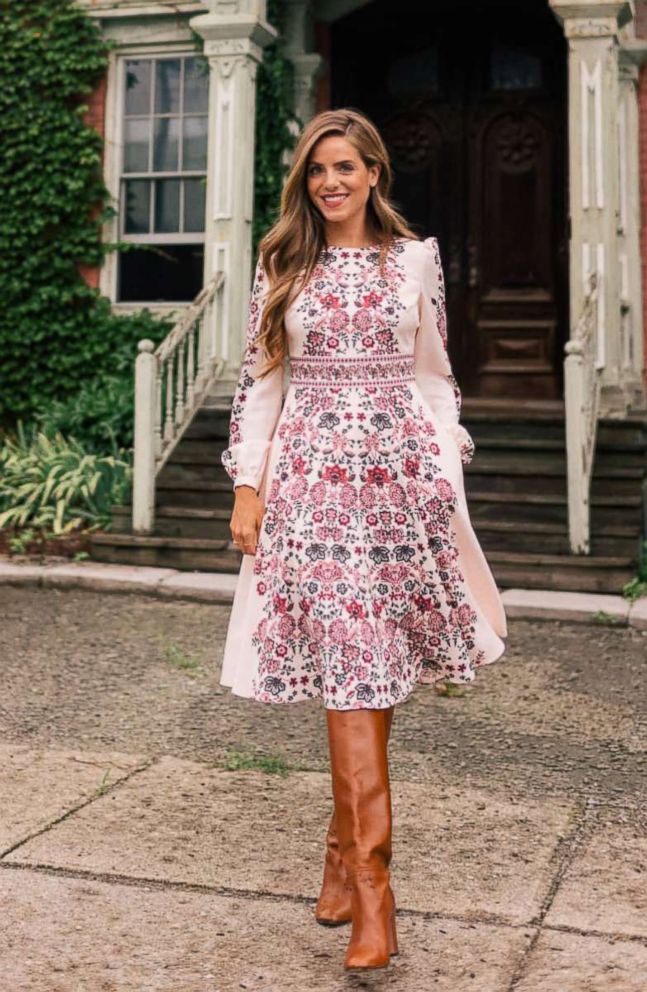 Old world charm meets modern style in a dress you'll want to wear again and again.
Style Hint: There's nothing frou-frou about this embroidered A-line dress — just statement-making blooms. Pair it with casual, natural boots to add a touch of cool.

3. The Low-Commitment Accessory
BaubleBar, Adelissa Flower Earrings
Price: $38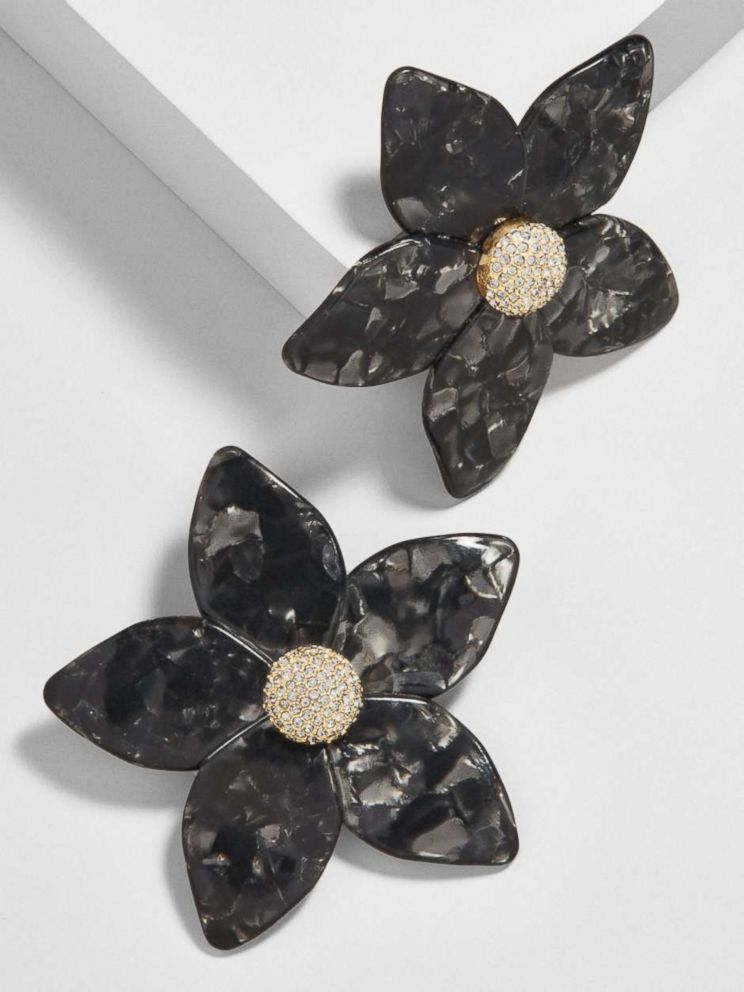 Florals for those who don't do florals.
Style Hint: We know some of you may not see yourself in head-to-toe blooms — but if you are intrigued we suggest you start with these chic buds in black. Wear with a denim shirt or turtleneck for a low-key nod to the trend and watch your style bloom.

4. The Sleek Tunic
GP & J BAKER x H&M, Patterned Dress
Price: $9.99
hm.com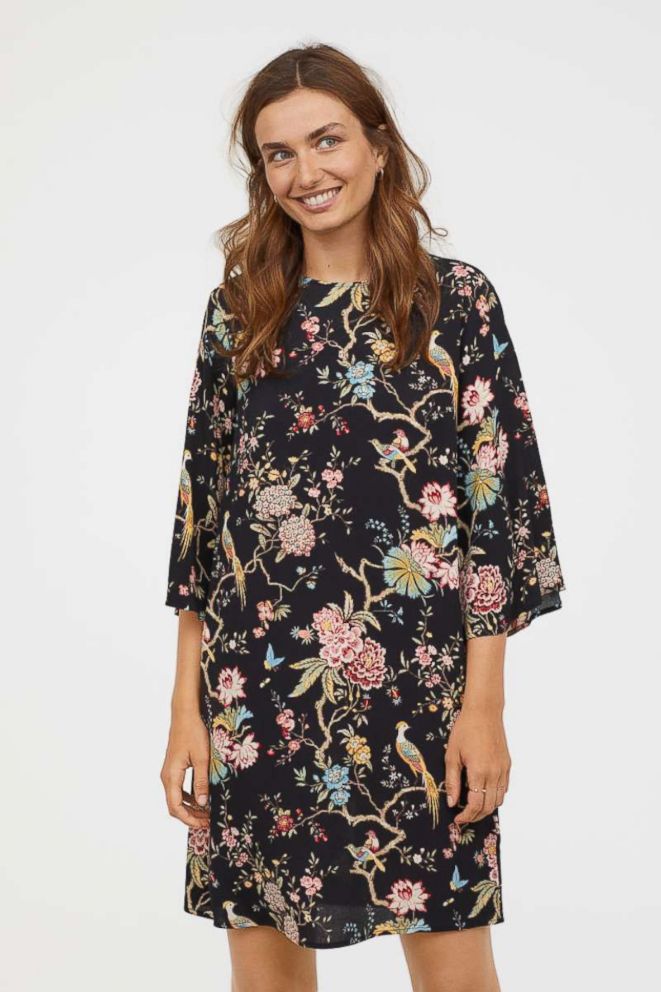 Chinoiserie pattern is both bold and beautiful in a streamlined tunic.
Style Hint: The solution to fall's crop of mini-dresses? Vibrant tights! Pair this dress is eye-catching colorful tights that suit your mood -- deep green, red, even pink -- and if that's too bold, feel free to mix with classic black.

5. Outfit-Making Pants
Essentials by Anthropologie, Velvet Slim Trousers
Price: $128
anthropologie.com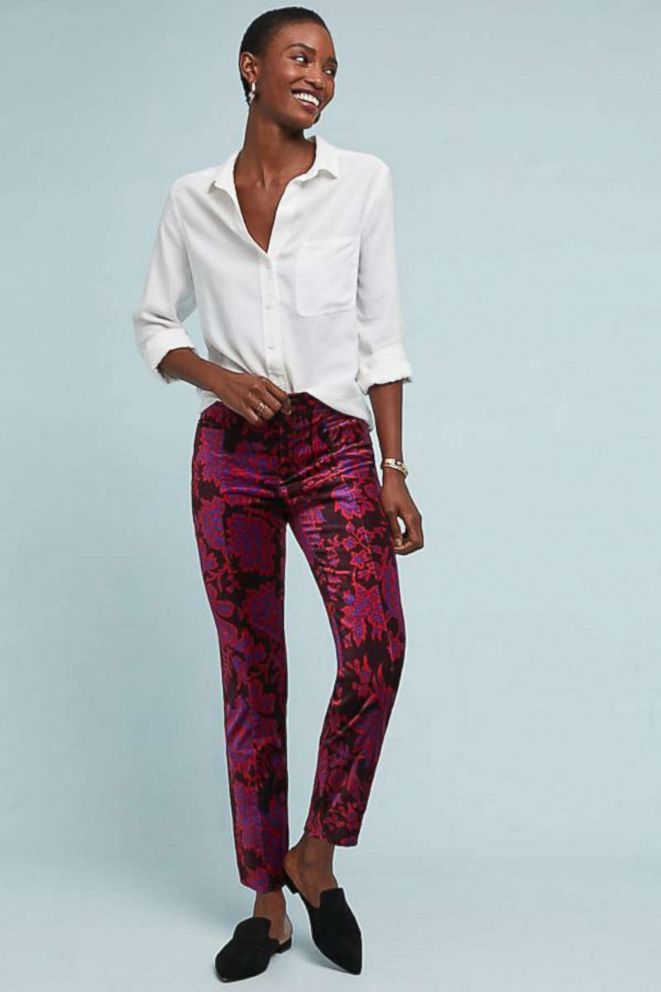 Step out in vibrant pants that do all your work for you.
Style Hint: The benefit of wearing a daring print is that you can pair it with your easiest staples and still make a statement.

6. The Kabloom Cocktail Dress
Whistles, Adelaide Body-Con Dress
Price: $339
nordstrom.com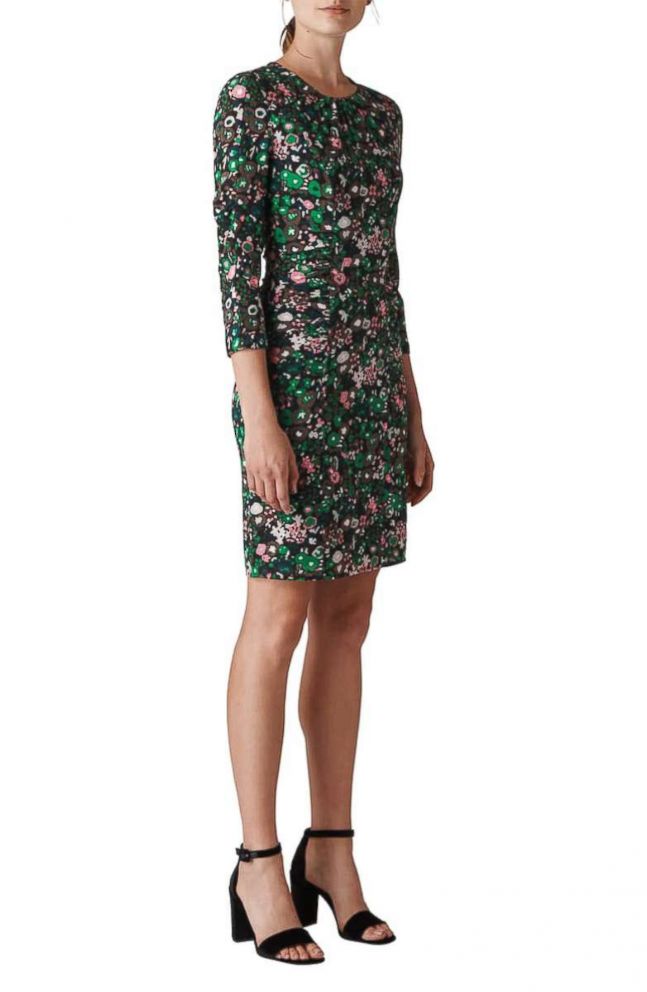 Stand out in a sea of LBD's at your next special occasion in this form-fitting dress in vibrant pink and green.
Style Hint: When a pattern is as eye-catching as this, keep shoes simple, like classic single strap heels.

7. The Blooming Backpack
Tory Burch, Tilda Print Nylon Flap Backpack
Price: $248
nordstrom.com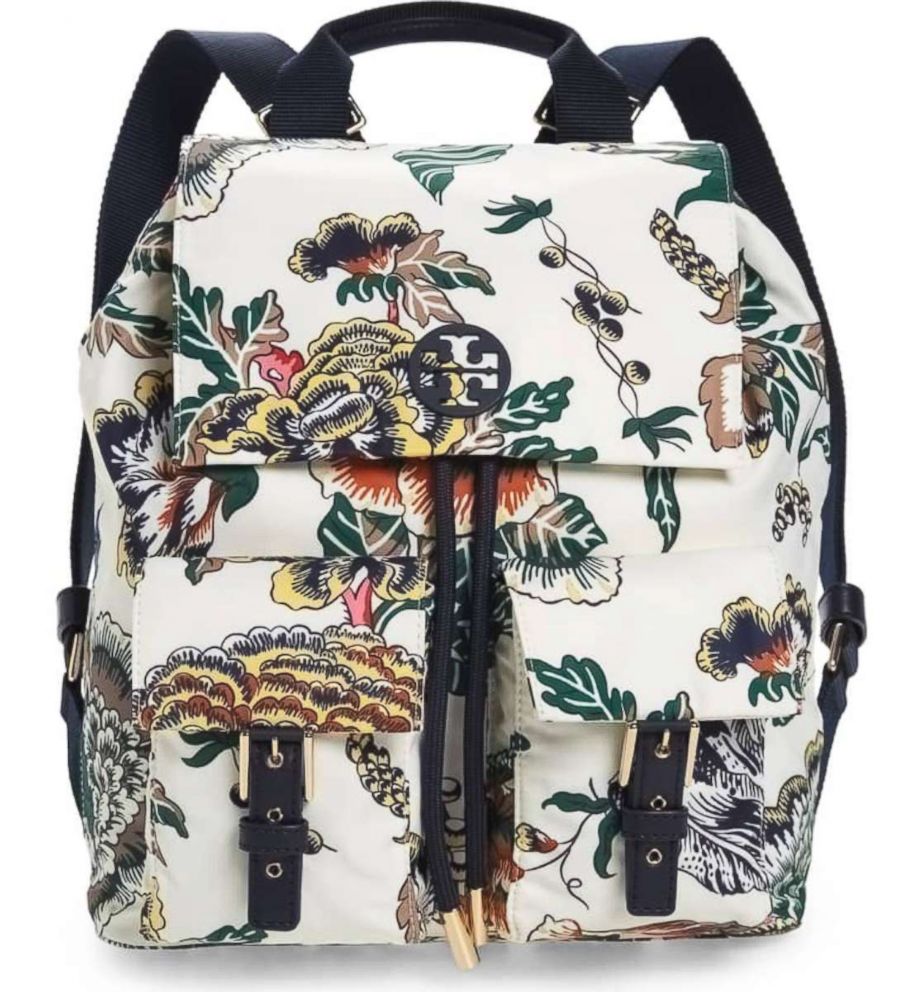 Give yourself flowers every day with this comfortable and roomy backpack.
Style Hint: If you love the idea of a botanical backpack but worry it won't go with the rest of your wardrobe, have no fear. Florals look good with any solid color and, this season is all about mixing the unexpected, so feel free to wear it with other patterns. We see this with stripes, houndstooth, even Glen Plaid.

8. The Transition Wrap Dress
Maeve, Morgan Dress
Price: $148
anthropologie.com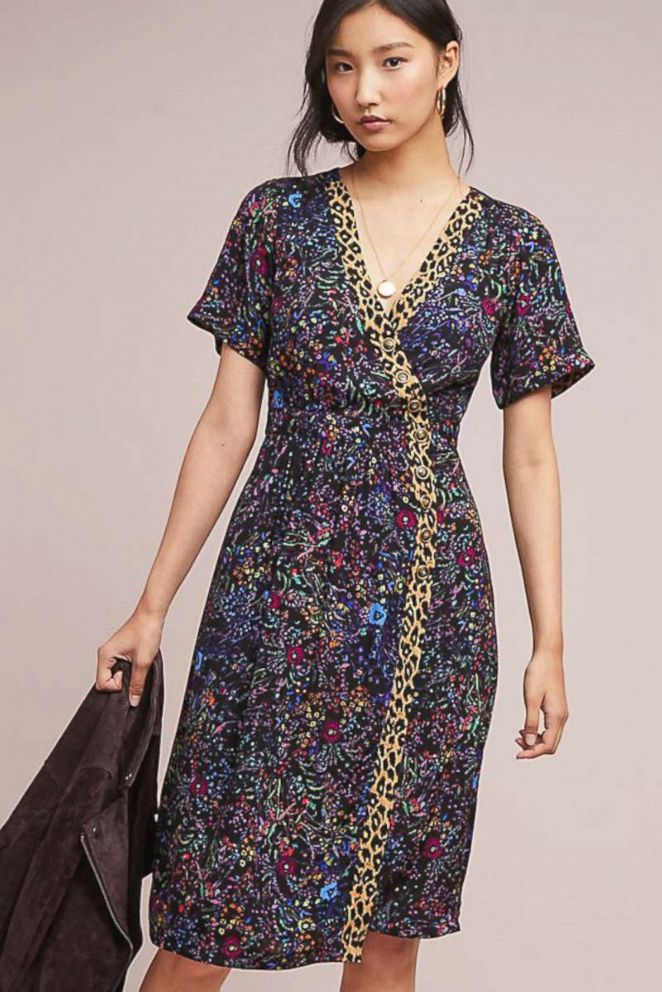 Florals can be office and after-hours friendly, especially when mixed with another trendy print -- like leopard -- making this dress the cat's meow.
Style Hint: Take a cue from the leopard and up the edgy-factor by pairing this with a moto jacket and boots for workdays and date nights.

9. The Sweet Combat Boot
Dr. Martens, Pascal Eye-Boot
Price: $145
shopbop.com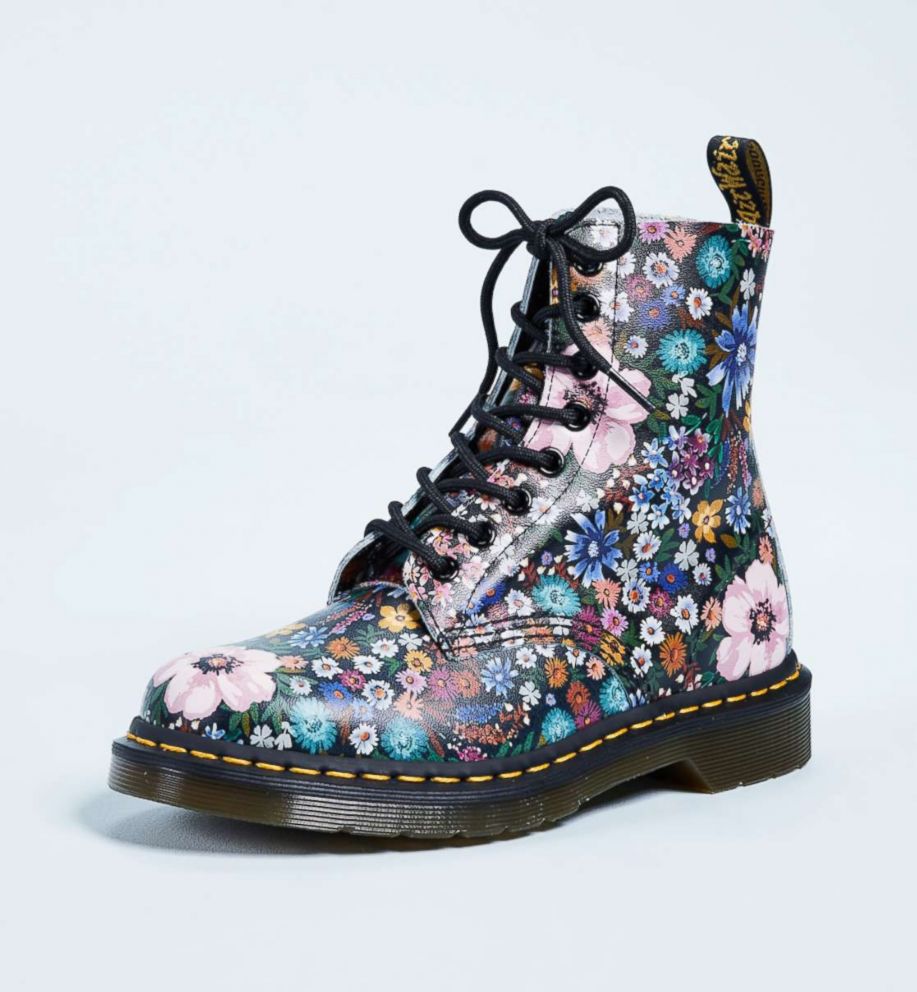 Fall's top two trends in one boot.
Style Hint: Combat boots and dresses are the season's most compelling combo. Be a maximalist by wearing these with another floral print, or let them stand on their own with a flowing solid dress.

10. The Long Line Dress
Laia, Camilla Shirtdress
Price: $248
anthropologie.com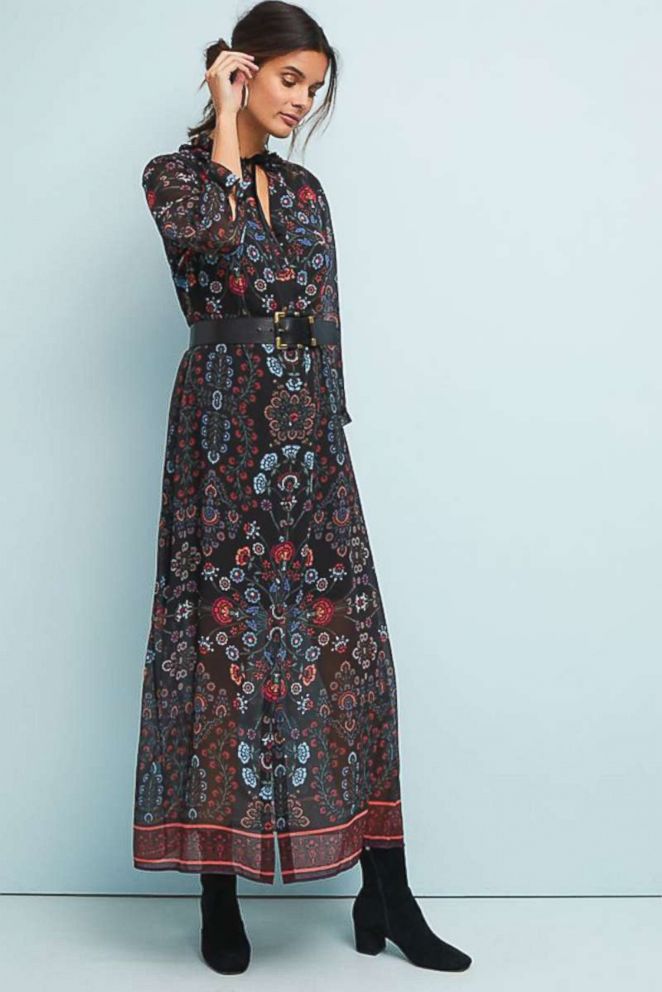 Yes you can wear a long dress to work. We love this one because it's clever sheer overlay adds length while revealing it's office appropriate hem underneath.
Style Hint: Play up the delicate sophistication of this dress by pairing with textured accessories, like a supple leather belt and suede boots.

11. The Unexpected Sneaker
Converse, Chuck Taylor All Star Parkway Floral
Price: $95
nordstrom.com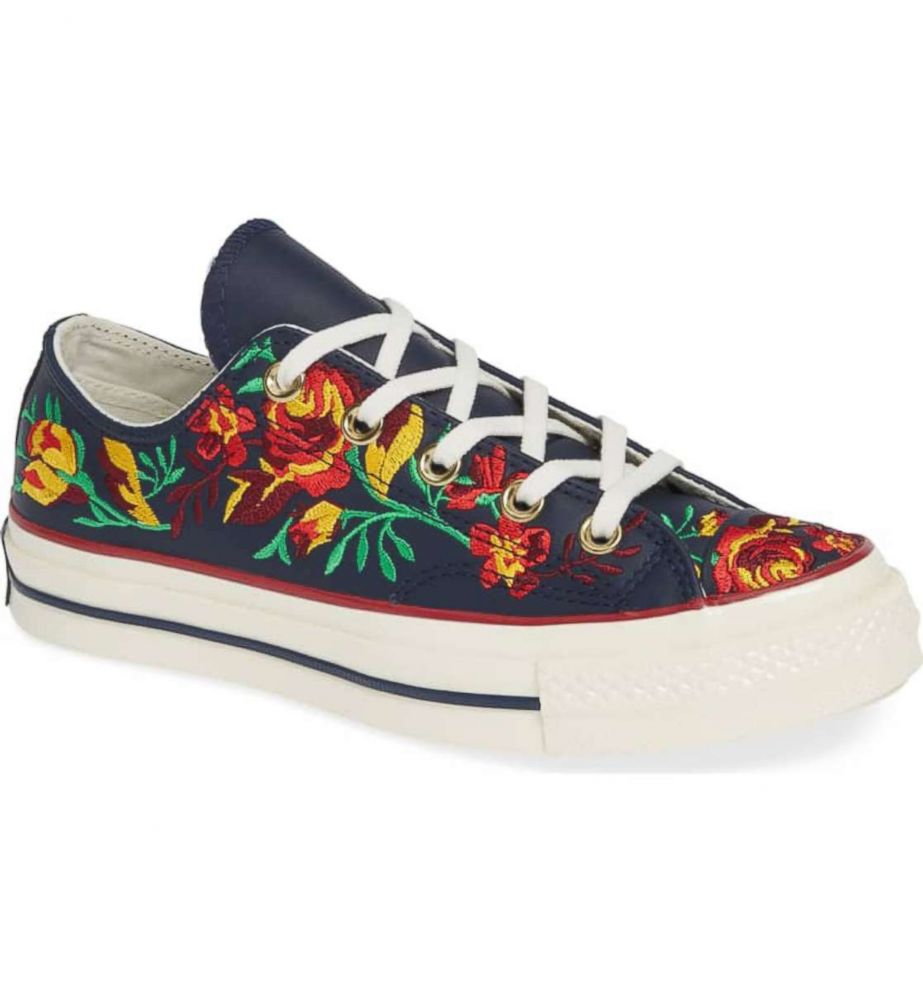 Throw flowers at your feet.
Style Hint: You may think you need to save these for the weekend, but why not pair them with sleek trousers or even a menswear-inspired suit and make an ordinary workday have a carefree Saturday feel?

12. The Breezy Drape
Boden, V-Neck Everyday Midi Dress
Price: $120
nordstrom.com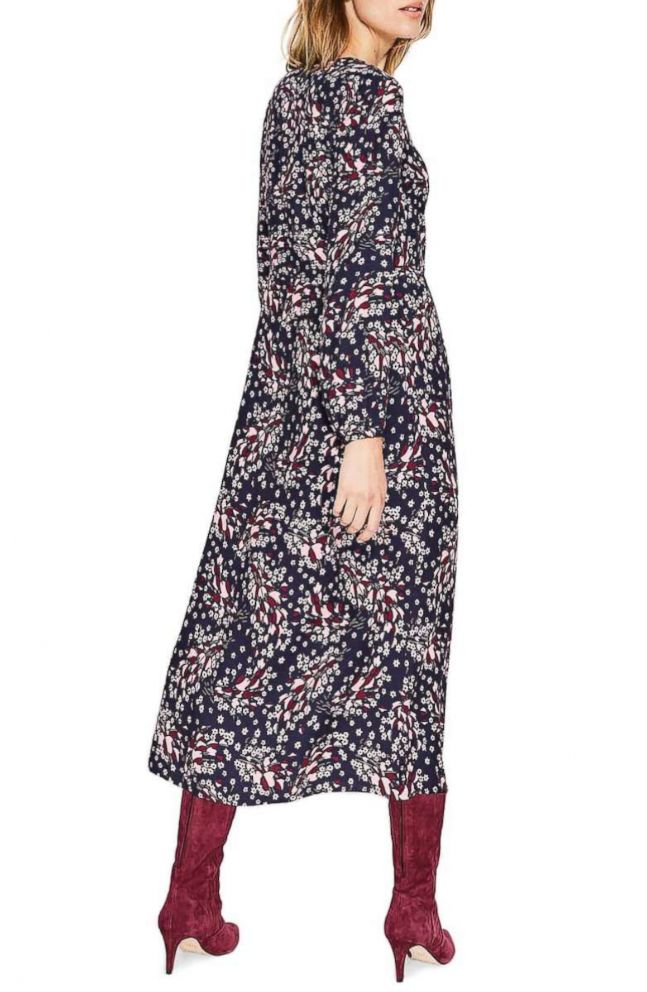 Consider this floral dress your one-and-done dress.
Style Hint: We love this it for its throw-it-on effortless style. All you have to do is pair it with a colored boot and you're out the door.

13. The Fashion Watch
H&M, Wristwatch
Price: $19.99
hm.com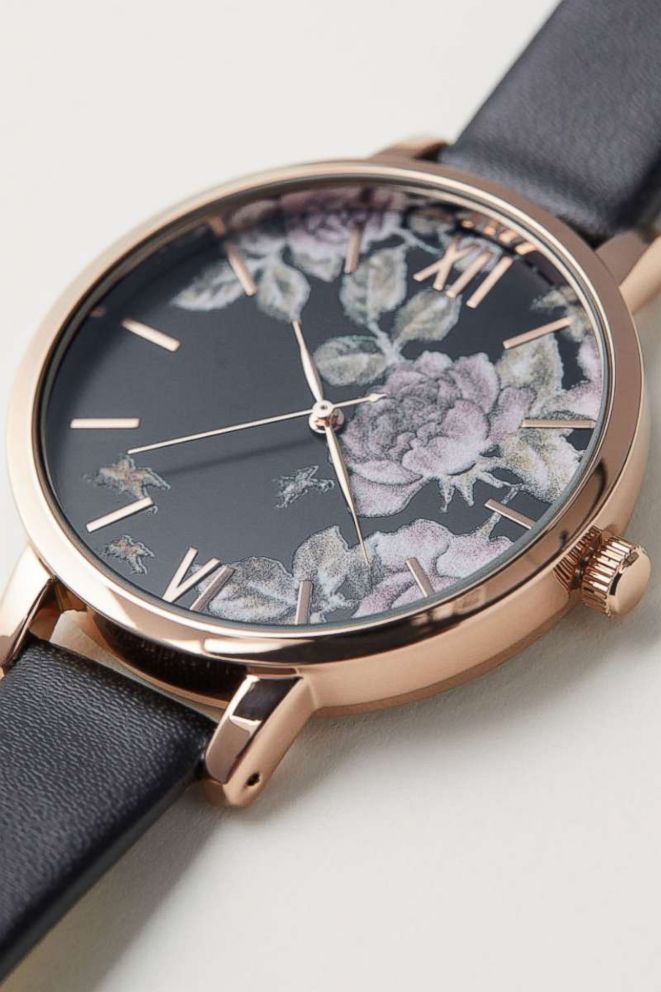 Time to give your watch a trendy upgrade.
Style Hint: Have fun mixing this watch with other bracelets. We love seeing it stacked with rose-gold bangles, even charm bracelets.