Some things never go out of style, and this fall we are seeing a roaring resurgence of the classic animal print. Leopard and snakeskin are on the prowl (as well as irresistible puns in fashion copy). The best part is that whether you're ready to pounce on the trend or prefer to step gingerly with accent pieces, you don't have to spend a lot to get a look that you'll wear now and fur-ever.
These products were curated by the Hinted editorial team. Hinted is the social shopping platform that lets you create lists of what you want to buy, and discover what's new and trending. Use Hinted to keep track of anything you want to buy from anywhere online, including fashion, trips, and experiences. "Good Morning America" has affiliate partnerships, so we will get a small share of revenue from your purchases through these links. All product prices are determined by the retailer and subject to change. By visiting these websites, you will leave GoodMorningAmerica.com and any information you share with the retailer will be governed by its website's terms and conditions and privacy policies.
Mango, Midi Snakeskin Print Skirt
Price: $79.99
Style Hint: The thing we love about animal prints now is that they've arrived in eye-catching colors, like this skirt and blouse combo in fiery red. Wear the skirt with it's matching blouse and equally vibrant boots, or tone down the with a white tee and sneakers.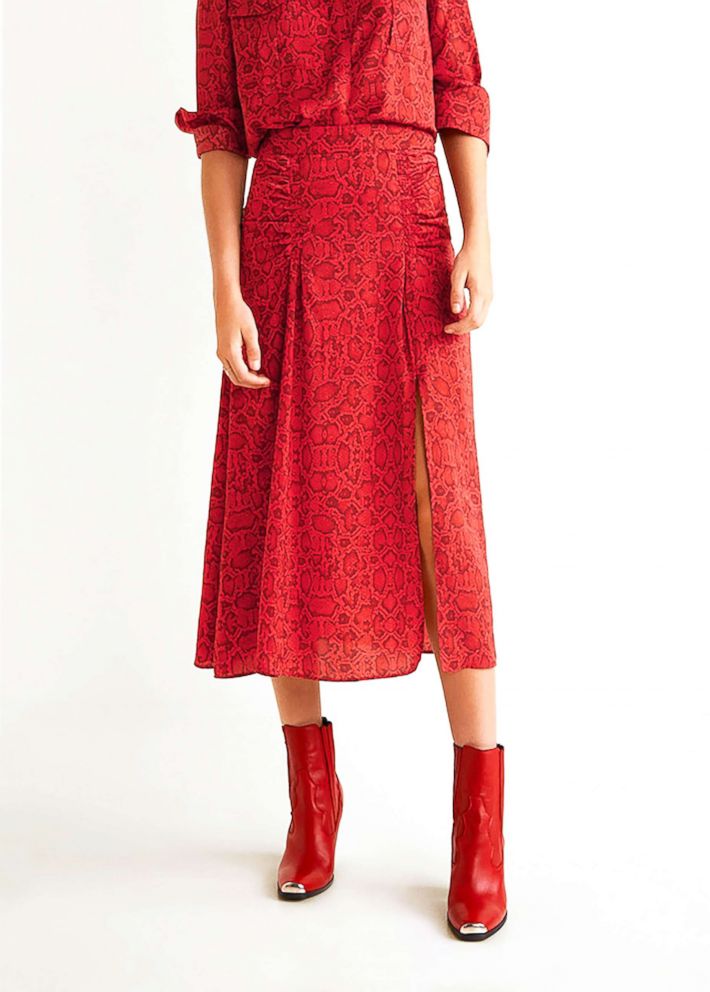 Price: $79.99
Style Hint: Pair this blouse with the matching skirt above, or go for a more casual, yet pulled-together look by pairing it with fall's ultra-dark denim.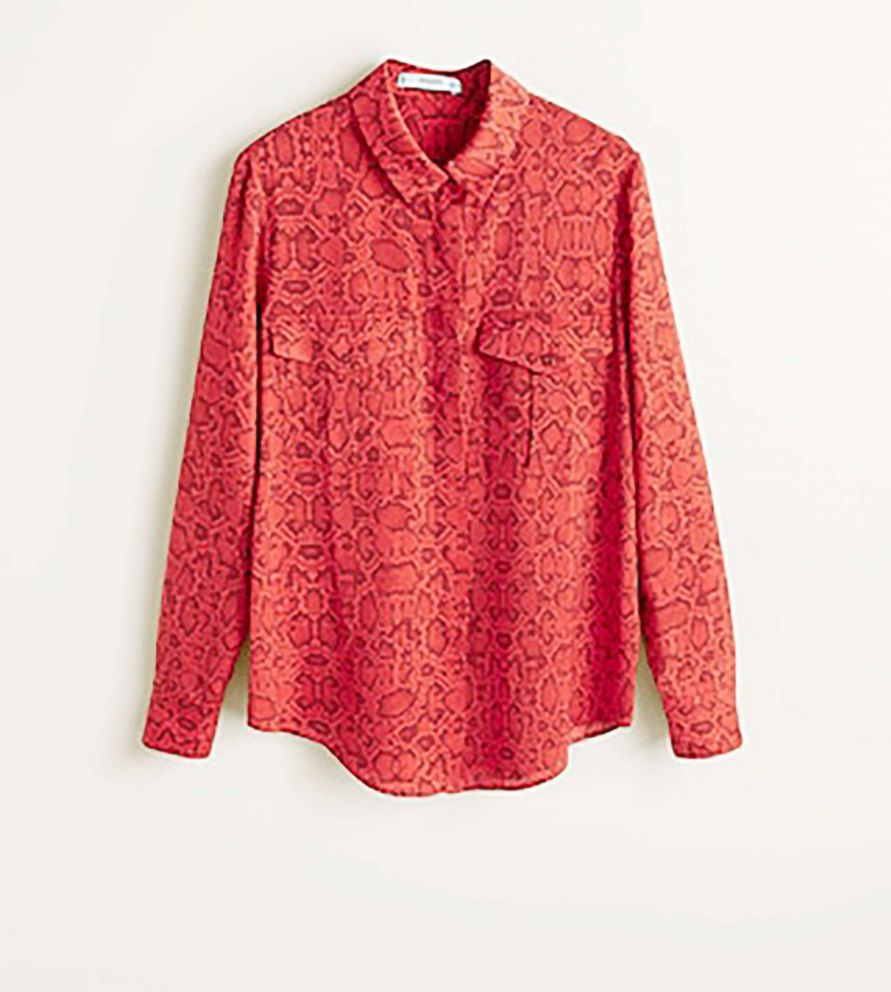 Mango, Metallic Handle Bag
Price: $49.99
mango.com
Style Hint: At first glance you may think this bold faux snakeskin bag should be worn with solid colors, but this fall is all about "maximalism." This bag will play well with other animal prints and plaids in the same color family.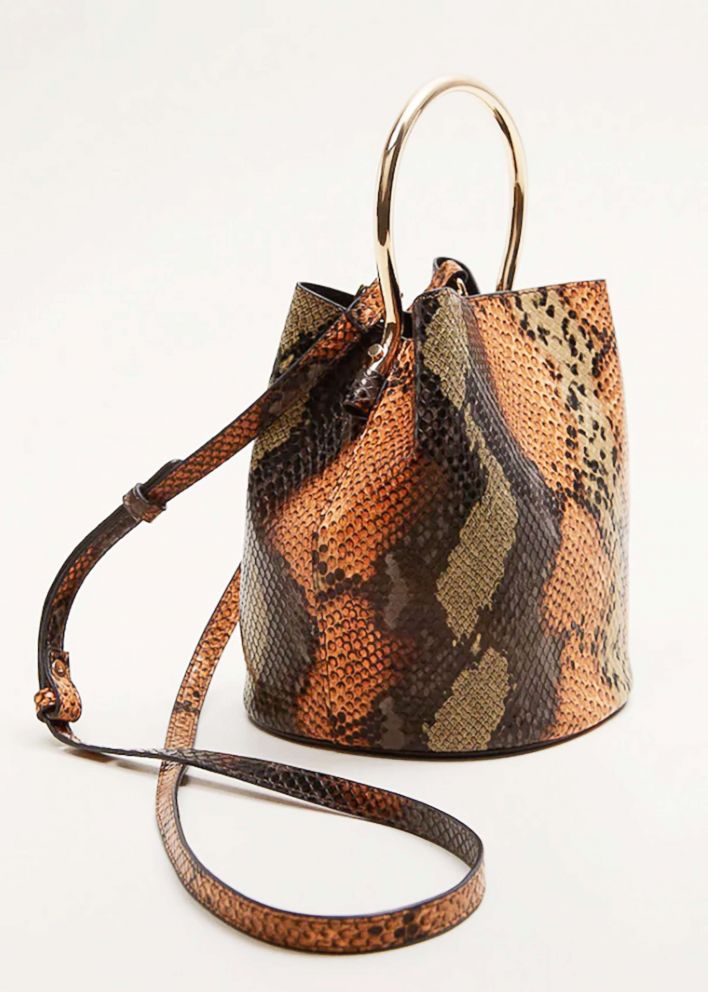 & Other Stories, Animal Print Pussy Bow Blouse
Price: $69
Style Hint: Proof that minimalists can do animal prints too. This subtle blouse is the ideal pick for anyone who wants to try the trend in their own quiet way.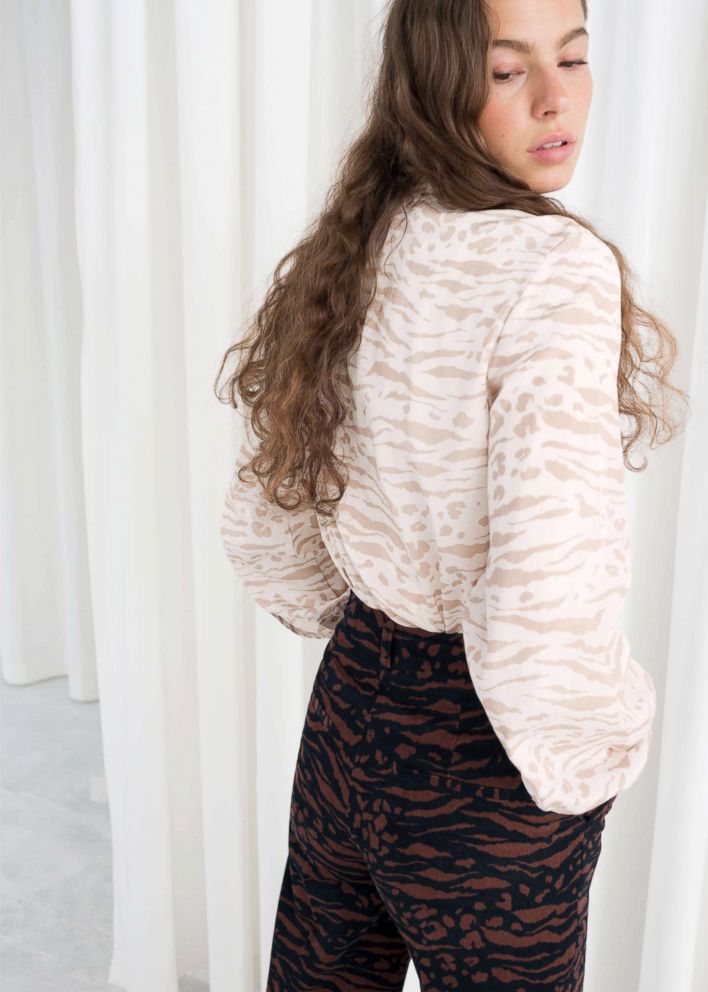 & Other Stories, Slim Fit Trousers
Price: $99
stories.com
Style Hint: We like to think of this pattern as the animal print equivalent of camouflage, meaning you can wear these pants with everything and everywhere.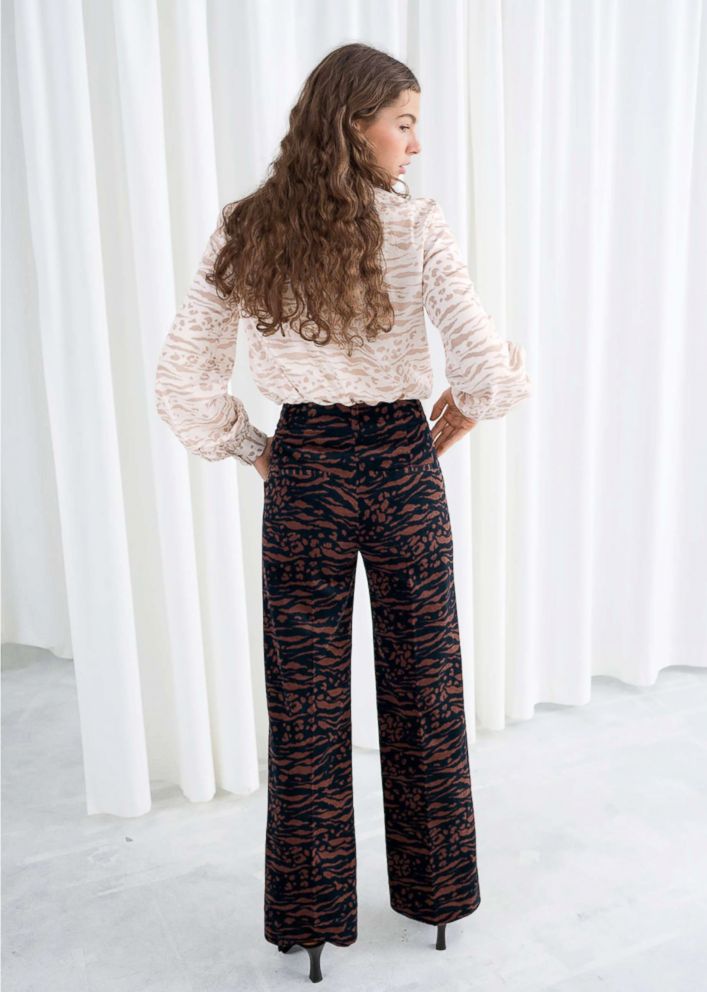 H&M, 3-Pack Bracelets
Price: $29.99
hm.com
Style Hint: What could be easier and more fun than a set of snakeskin bangles? They add instant glamour to a power suit or your weekend jeans. They also happen to make a great gift for a fashionable friend.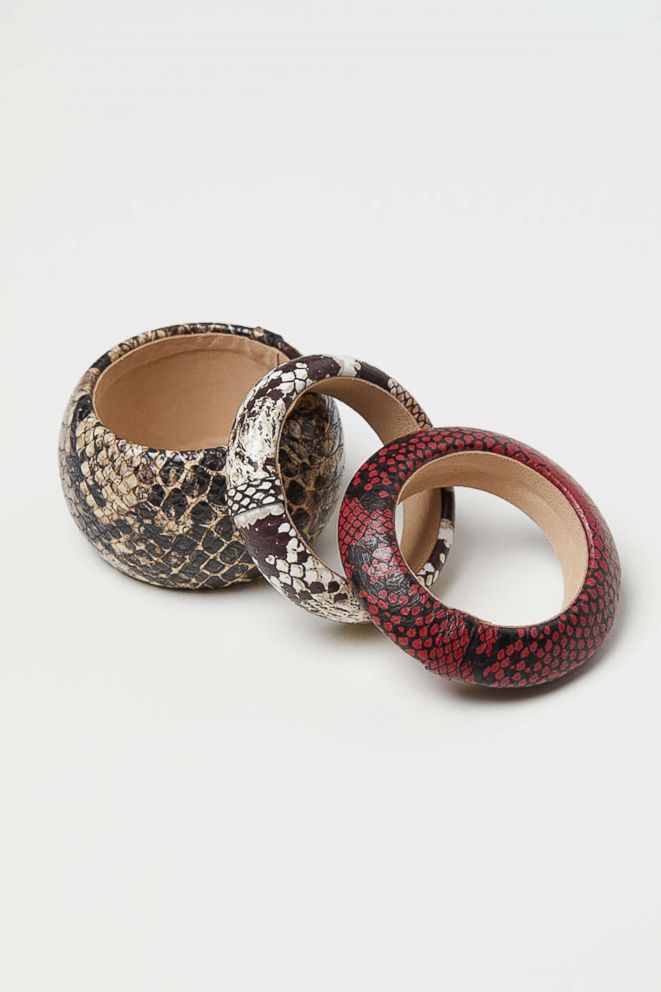 Olivia Culpo, Button Down Top
Price: $78
revolve.com
Style Hint: At least once a week a friend will ask us, "Where can I find the perfect leopard blouse?" Answer: Right here. We love this classic silky version with a slightly billowed sleeve. You'll wear it this fall and for many to come.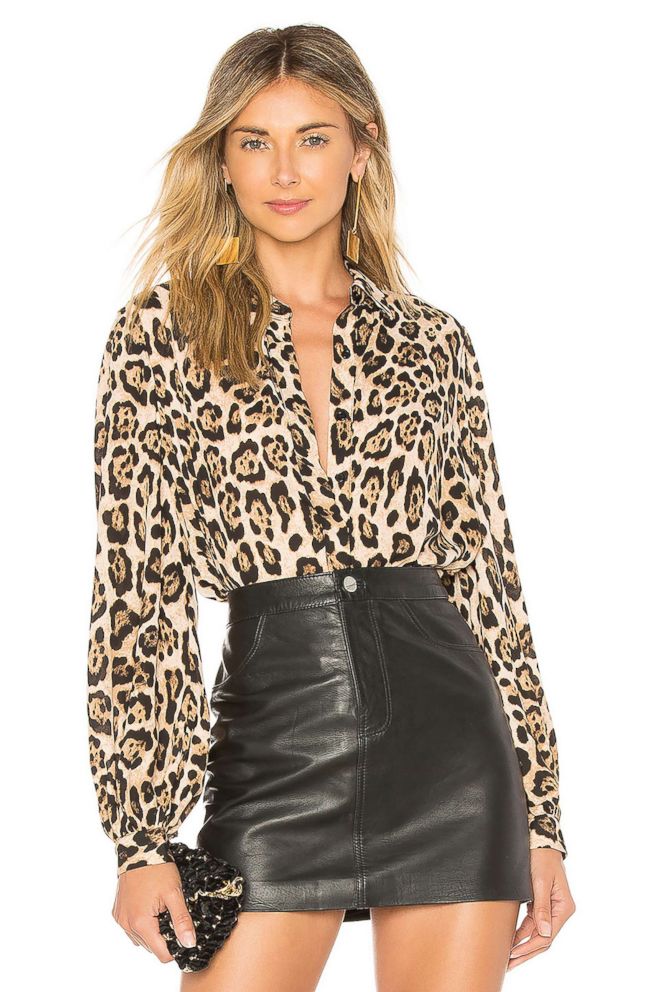 Berksha, Snakeskin Print Biker Jacket
Price: $99.90
berksha.com
Style Hint: If you're in the market for a something truly fierce, this faux snakeskin jacket is sure to set you apart from the black leather pack. Wear it to toughen up fall's midi-skirts and dark denim.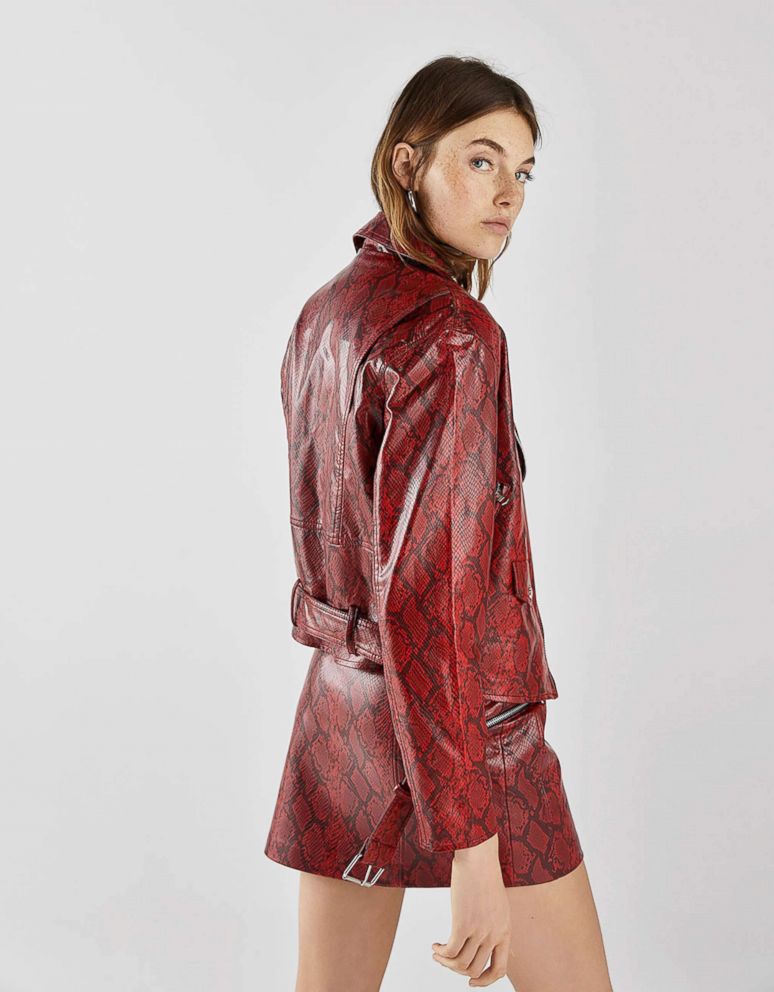 By the Way, Alexa Front Tie Bodysuit
Price: $52
revolve.com
Style Hint: If you haven't tried a bodysuit blouse, this lightweight one in a snakeskin might inspire you. We love it because it creates the perfect tucked-in look without having to bother with extra fabric in your skinniest jeans.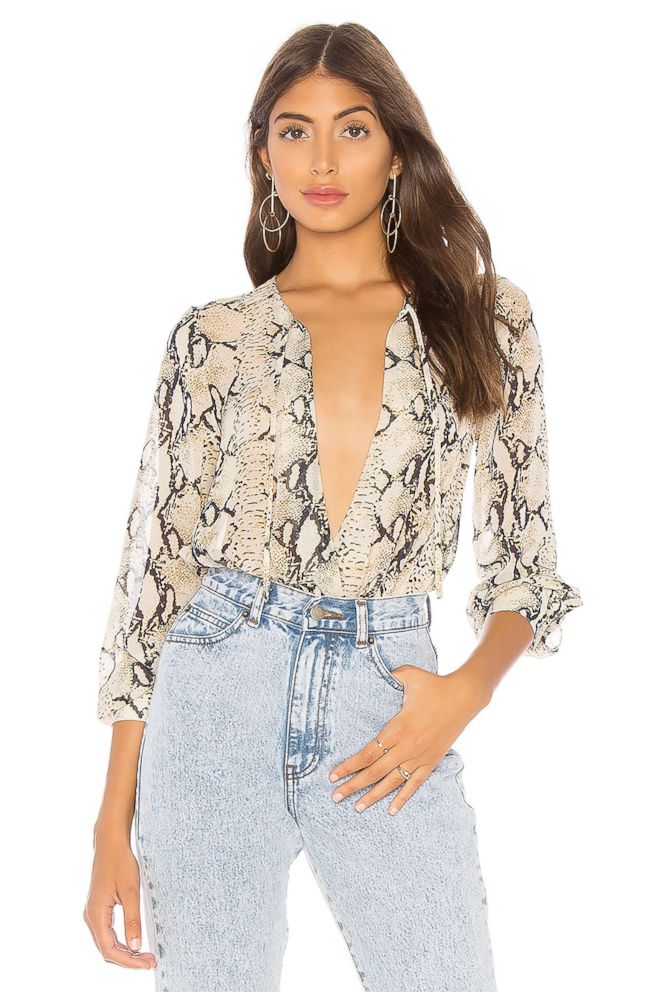 Topshop, Animal Ruffle Slip Dress
Price: $75
nordstrom.com
Style Hint: Arrive at your next party in something bright and untamed like this flowing slip dress. Style with heels or the season's must-have white bootie. When the weather cools, wear it over a sheer black turtleneck.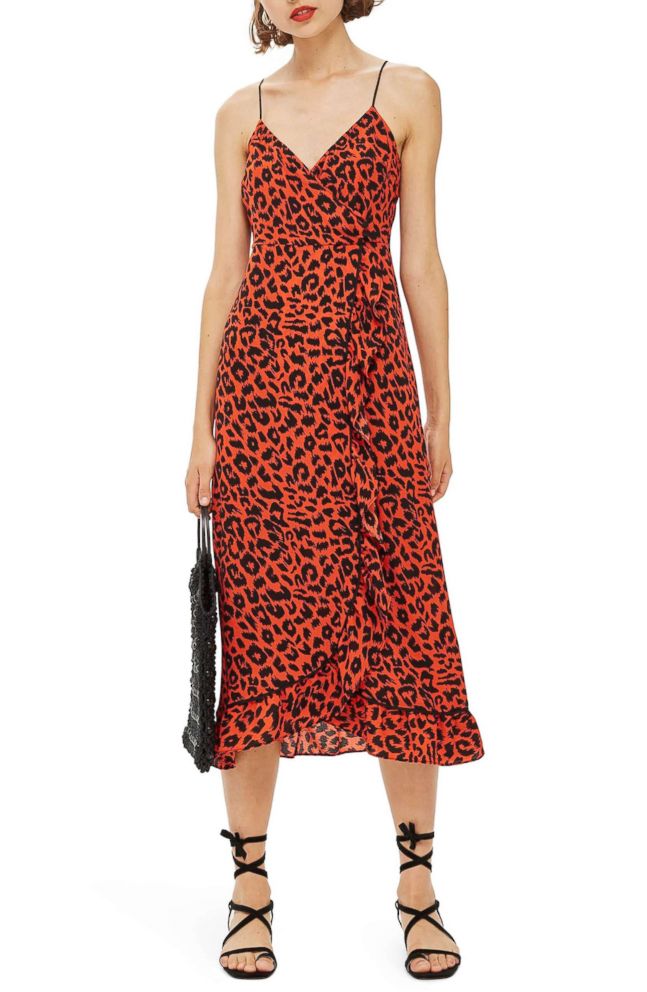 H&M, Sandal
Price: $59.99
hm.com
Style Hint: Have you heard the big news: Fall is all about comfortable shoes (not unhappy feet in heels). Embrace a lower heel in chic snakeskin that can be worn with a variety prints fearlessly — and never look back. Bye-bye high heels.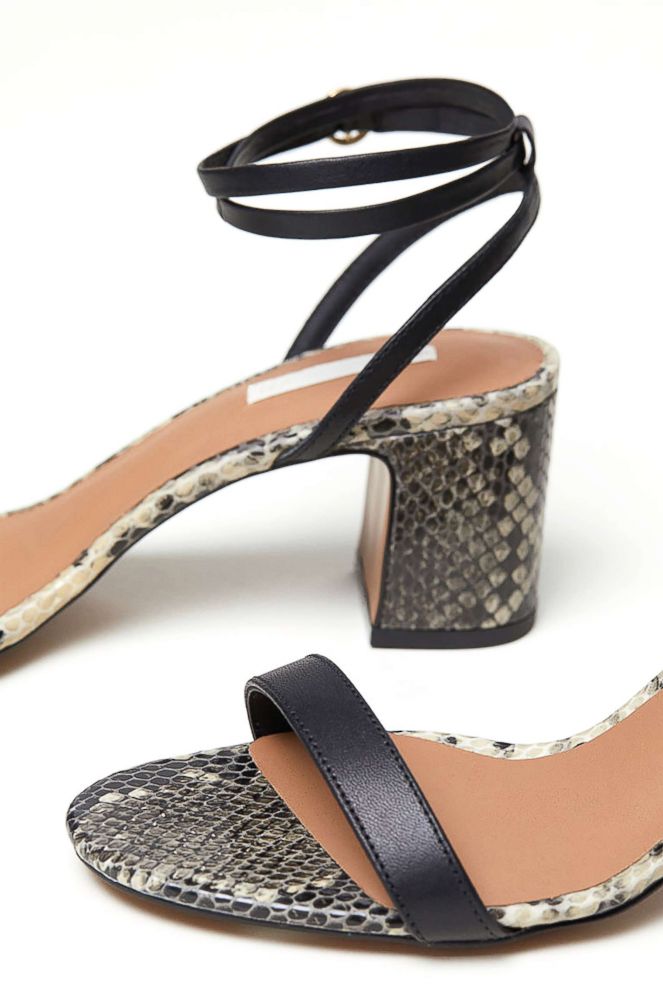 & And Other Stories, Graphic Animal Print Shirt
Price: $29
stories.com
Style Hint: The fun thing about leopard is that it matches so many other shades. We love it with a soft pink (as shown), as well as red, yellow and camel. Experiment with the combo that looks best on you.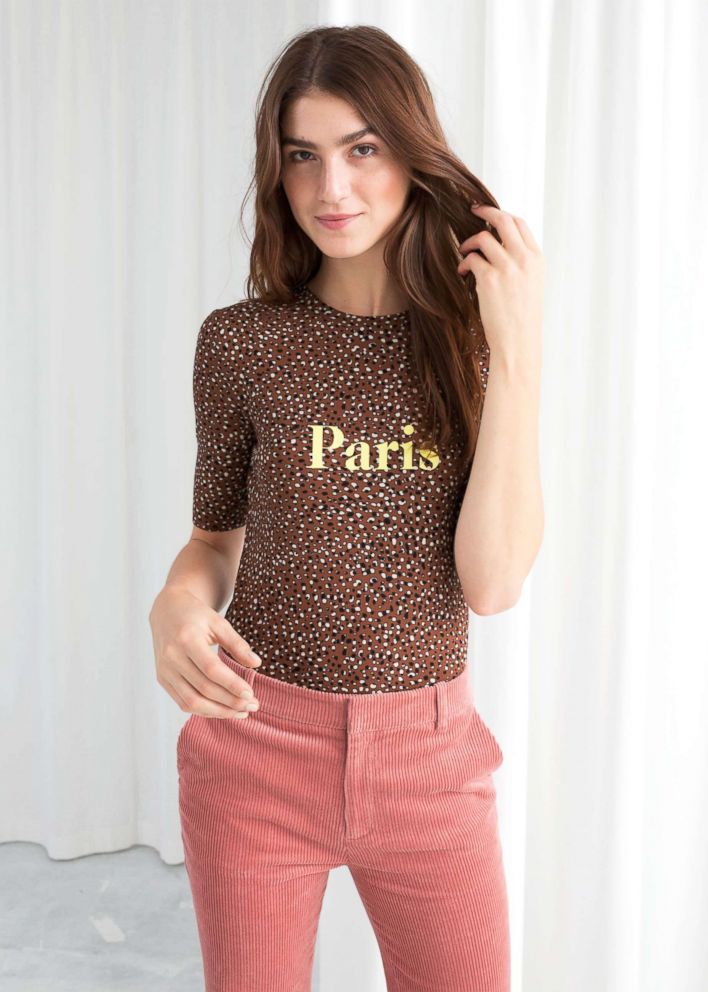 H&M, Shoes with Elastication
Price: $34.99
hm.com
Style Hint: Elevate your sneaker status with faux-crocodile. The pattern adds instant polish, and burgundy is as universal as black.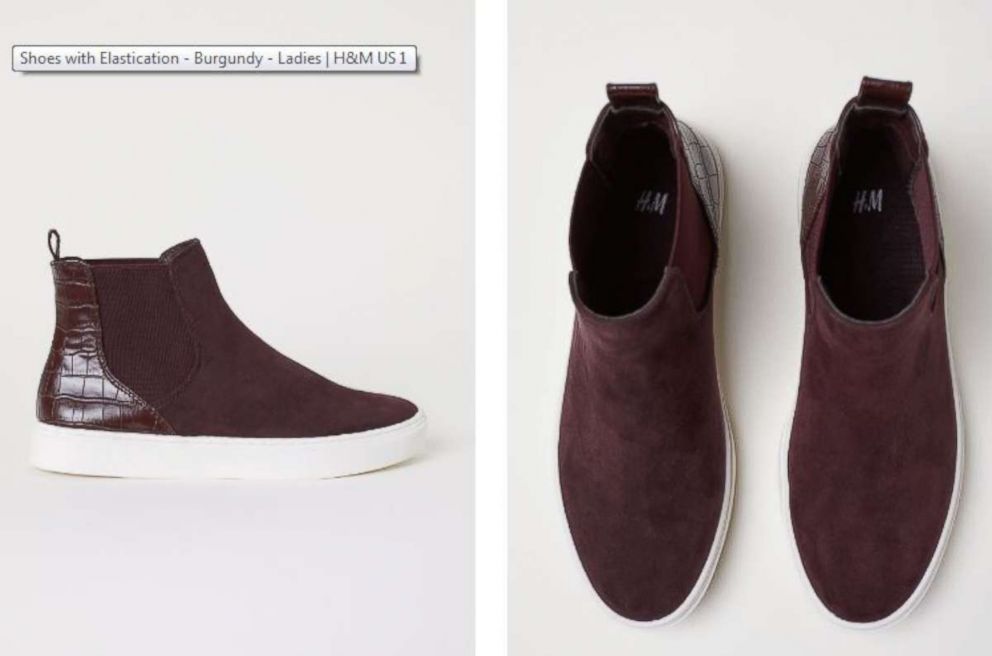 AFRM, Bauer Top
Price: $78
nordstrom.com
Style Hint: We saved the sexiest for last. This dramatic backless blouse is show-stopper. Wear it with confidence with the correct seamless lingerie. A brand we like is Aomh, Invisible Adhesive Bra, $12.