This season, millennial pink upgrades to bold fuchsia. The saturated color creates instant drama and flatters everyone. Whether you wear it fearlessly head-to-toe, or as a pop of something unexpected, get ready to welcome the feel-good color for fall.
These products were curated by the Hinted editorial team. Hinted is the social shopping platform that lets you create lists of what you want to buy, and discover what's new and trending. Use Hinted to keep track of anything you want to buy from anywhere online, including fashion, trips, and experiences. "Good Morning America" has affiliate partnerships, so we will get a small share of revenue from your purchases through these links. All product prices are determined by the retailer and subject to change. By visiting these websites, you will leave GoodMorningAmerica.com and any information you share with the retailer will be governed by its website's terms and conditions and privacy policies.
Price: $98
Style Hint: Even if you think you're not the "pink" type, there are ways to neutralize the intensity of fuchsia. Your best bet is to pair it with camel. The sophisticated beige creates a sense of polished restraint.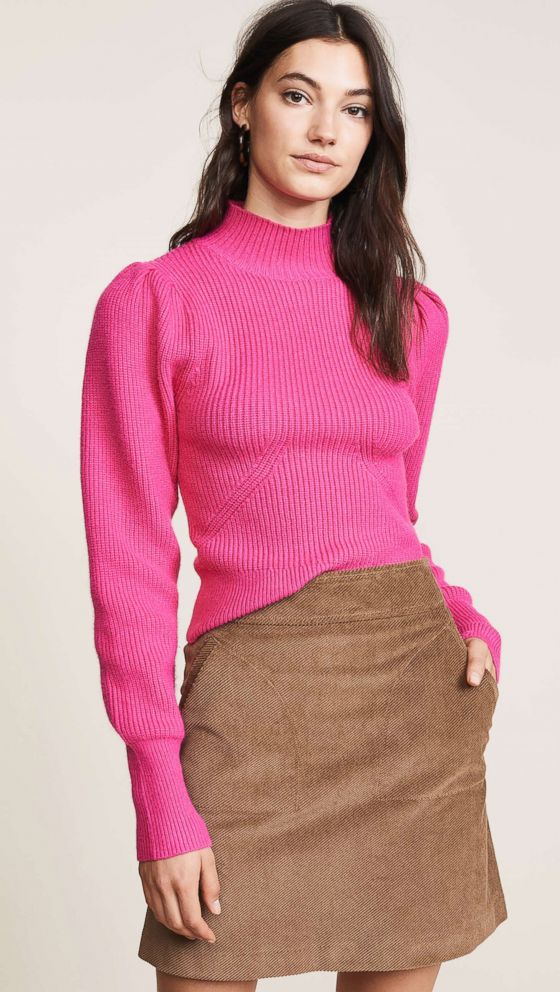 2. Cos, Waisted Short Sleeve Dress
Price: $125
Style Hint: Embrace two of fall's fashion-forward trends in one dress: The minimalist waisted midi in knockout hot pink. Pair it with sneakers and simple accessories to let the color be the statement.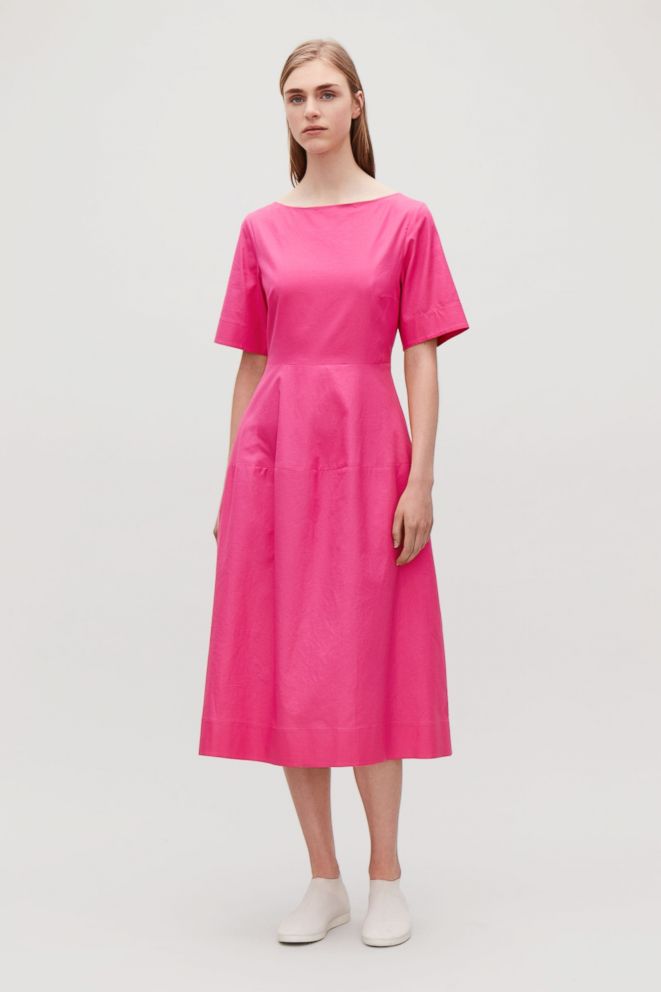 3. BaubleBar, Oval Gem Drop Earrings
Price: $42
shopbop.com
Style Hint: Bling for every day is huge this fall, and why not? A touch of unexpected sparkle is always fun. Tone down the fancy vibe by mixing these candy-colored drops with casual tees. And remember to pull your hair back to show them off.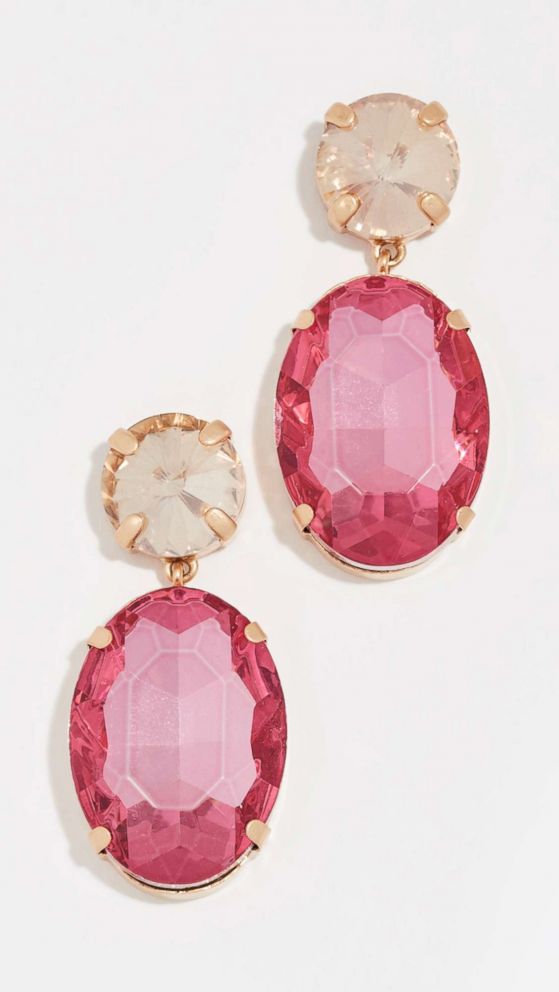 4. Topshop, Ava Double Breasted Jacket
Price: $75
Style Hint: Calling all color lovers. This glam blazer is not for the faint of heart. Mix it with playful tees in equally bright colors for an eye-catching combo. Or, take a sophisticated turn, and use it to spice up head-to-toe black.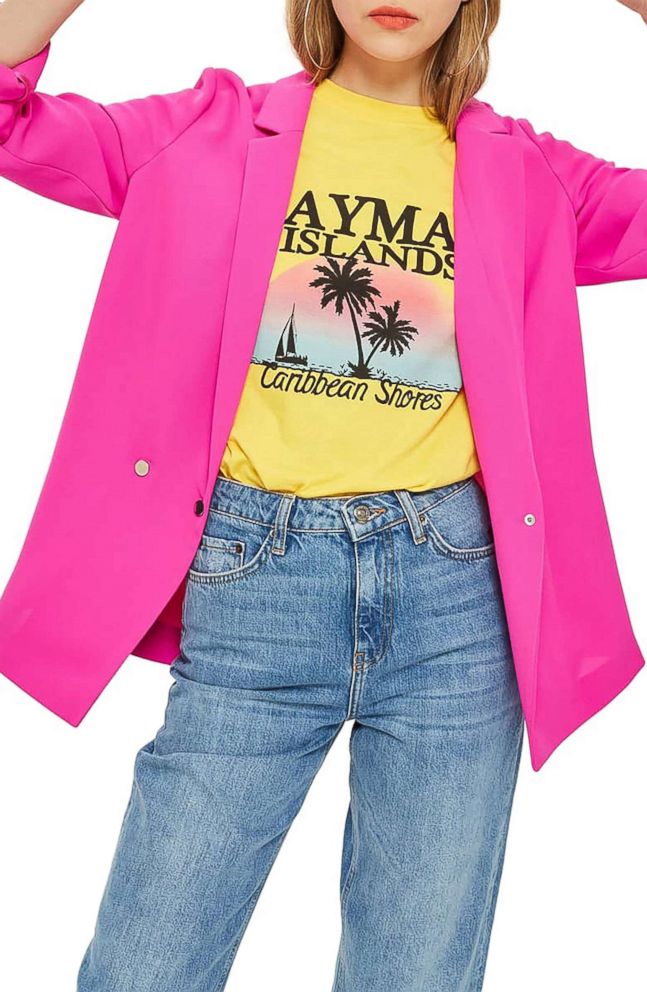 5. Cos, Silk Neck Scarf
Price: $59
cosstores.com
Style Hint: If you're on the fuchsia fence, sample the trend with this silk scarf. Wear it around your neck or feel free to use it as a belt with jeans for an unanticipated hit of color.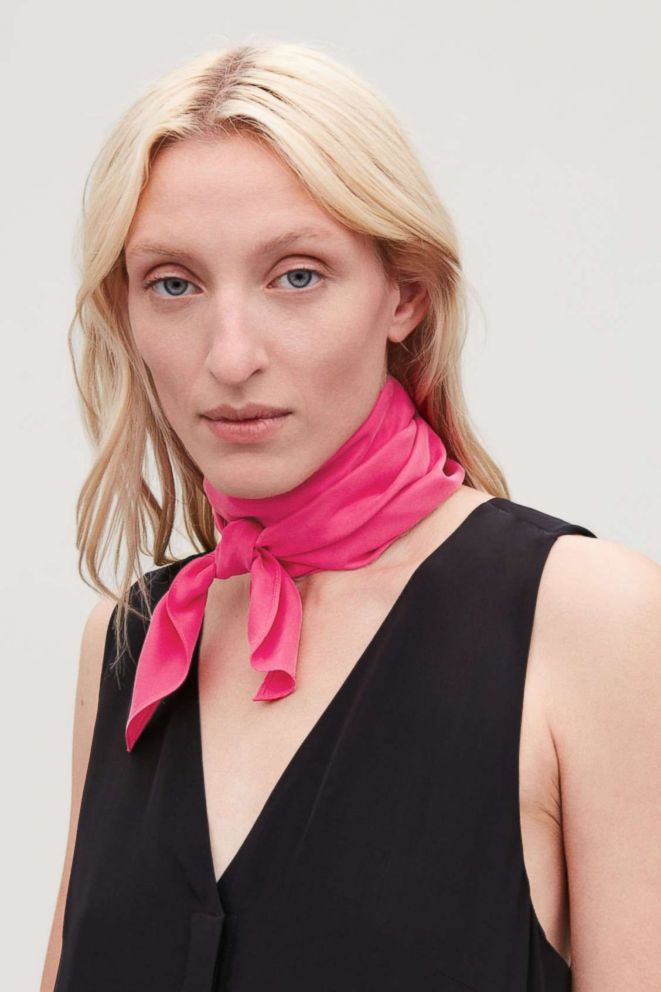 6. Loeffler Randall, Juno Toe Mule
Price: $112.50
nordstrom.com
Style Hint: We're obsessed with these shoes for their versatility. We'd love to see them with a menswear-inspired suit to play up the feminine-masculine mix, casual jeans and any of fall's asymmetric skirts. P.S. They are also on sale from $375!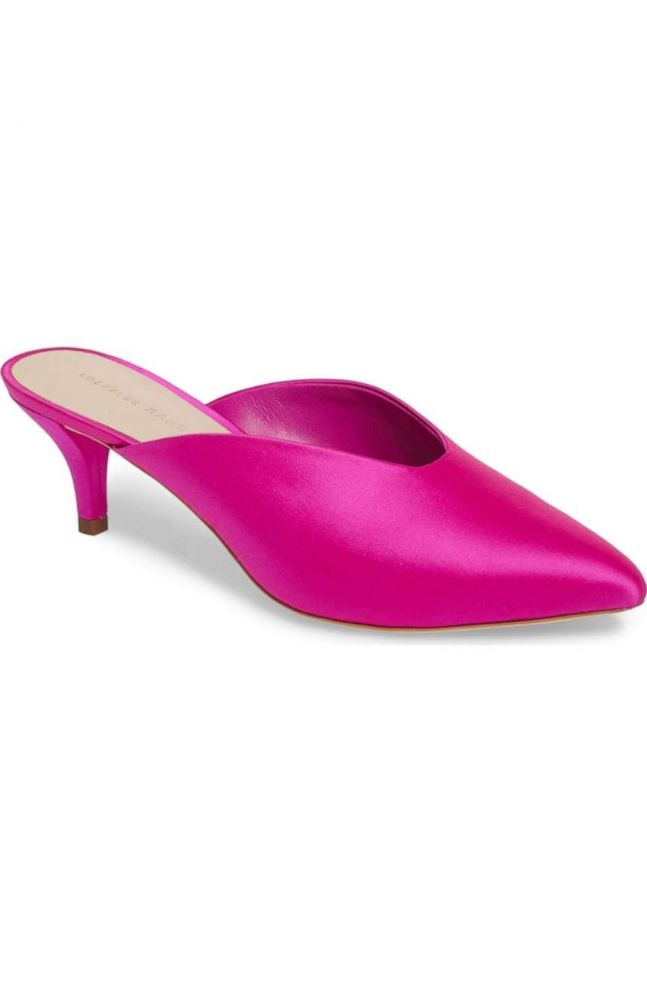 7. Bershka, Knit Sweater
Price: $29.90
bershka.com
Style Hint: One way to do bold colors is with a see-through knit. Layer neutral tees for a softer look, or fearlessly mix in brights, like yellow and red for an interesting effect when they pop through.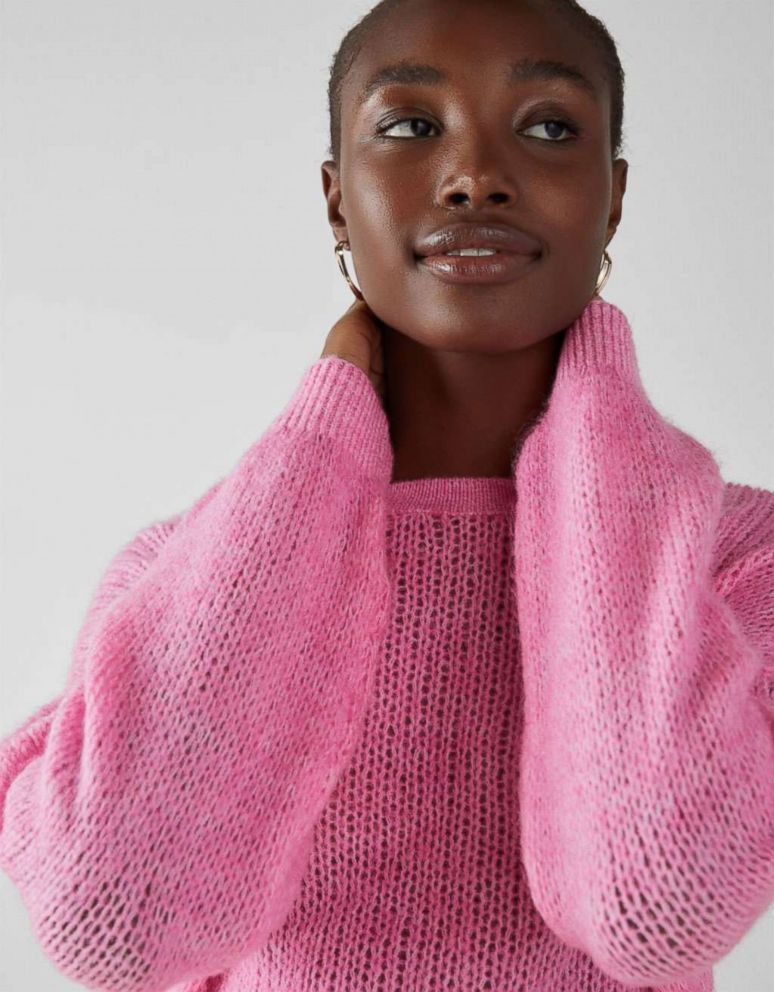 8. Amanda Uprichard, Colette Top
Price: $158
shopbop.com
Style Hint: This may be the perfect work-to-whatever shirt. Wear it under a suit or with pencil skirts at the office. Come the weekend, pair with denim for an effortless day-to-date night look.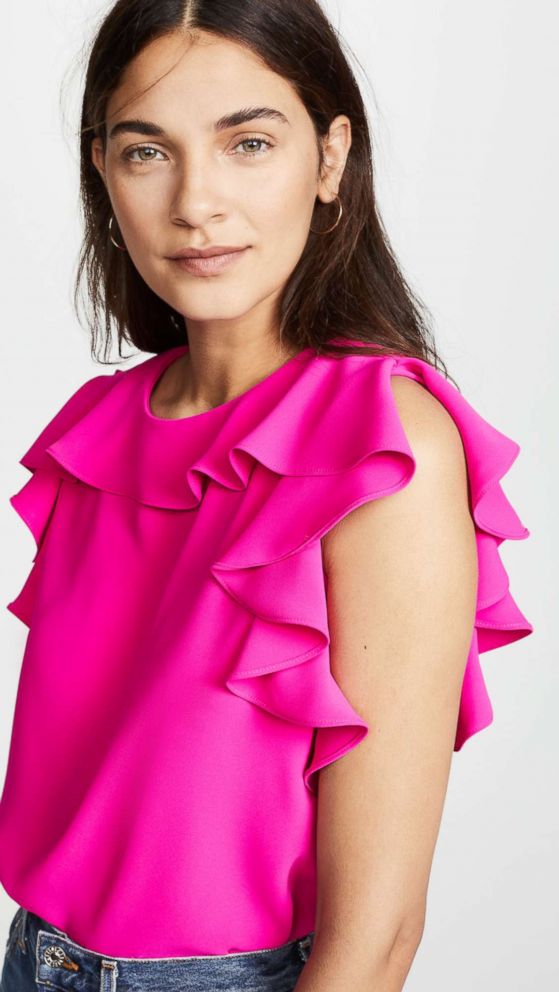 9. Nike, Hot Pink Web Belt
Price: $11.99
zumiez.com
Style Hint: Channel your inner prep with this webbed belt. Go '80s retro and slide it through your favorite khakis and don't forget the white polo (collar turned up please). Or, be in the now and wear it with your favorite trendy denim skirt.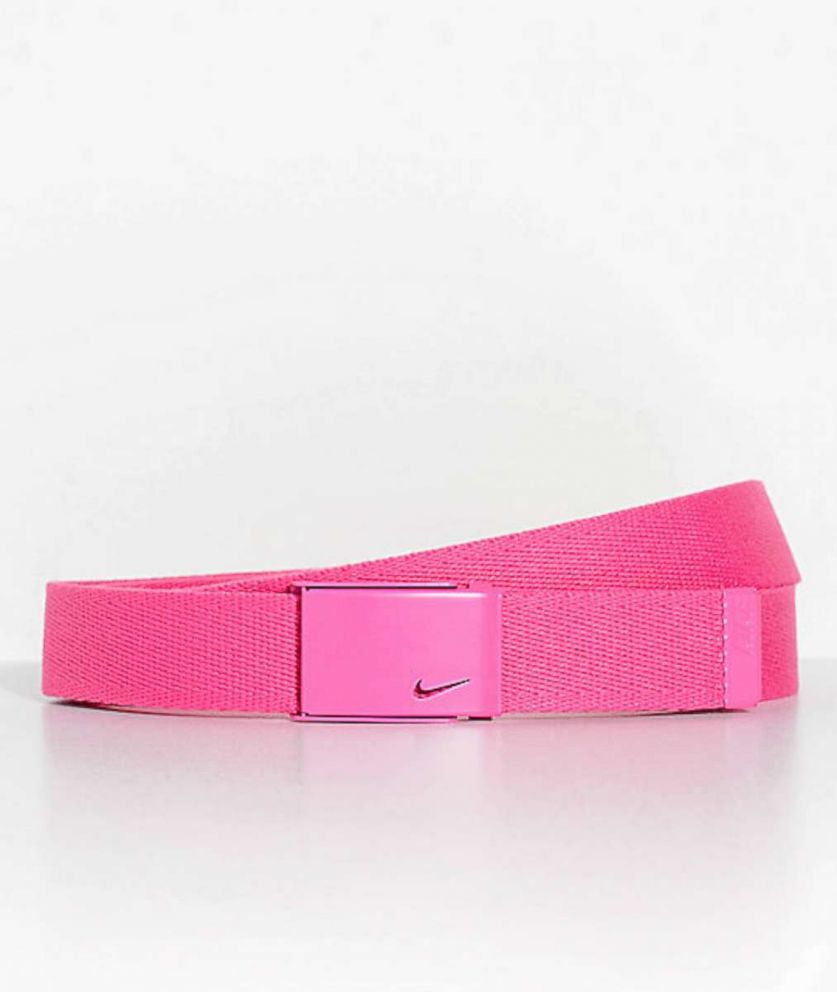 10. Lovers + Friends, Ariana Pant
Price: $158
revolve.com
Style Hint: Hello to your party pants! This festive pair does all the celebrating for you. Simply add a crisp white shirt, heels and a glass of prosecco.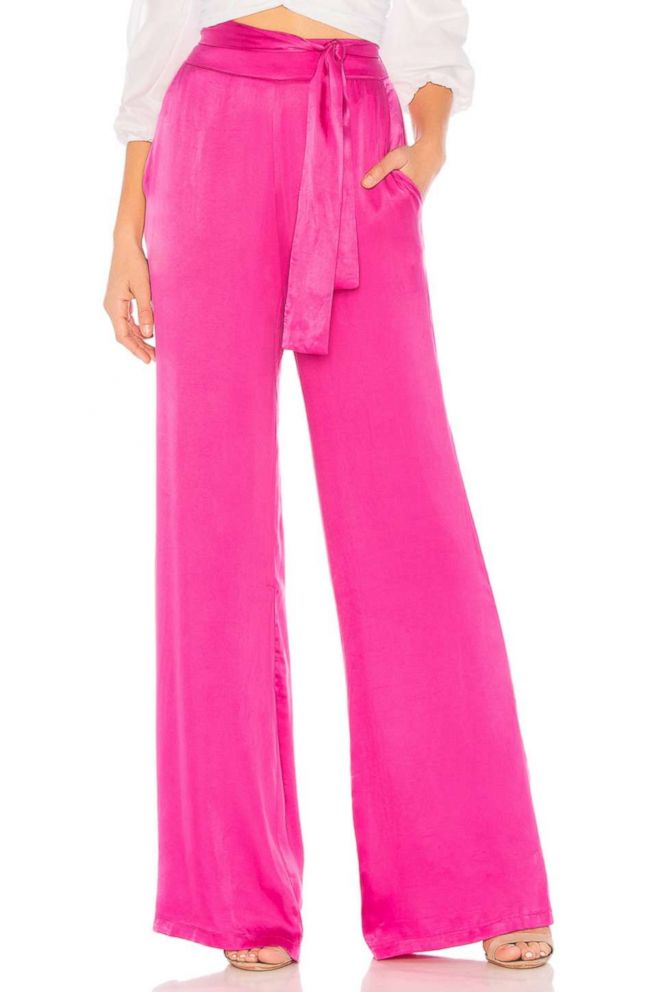 11. Le specs, X ADAM SELMAN THE LAST LOLITA
Price: $119
revolve.com
Style Hint: Did you know that pink is the most flattering color? These trendy Lolita glasses add a soft warmth to your face that's universally appealing — plus the pink lenses make everything look rosy.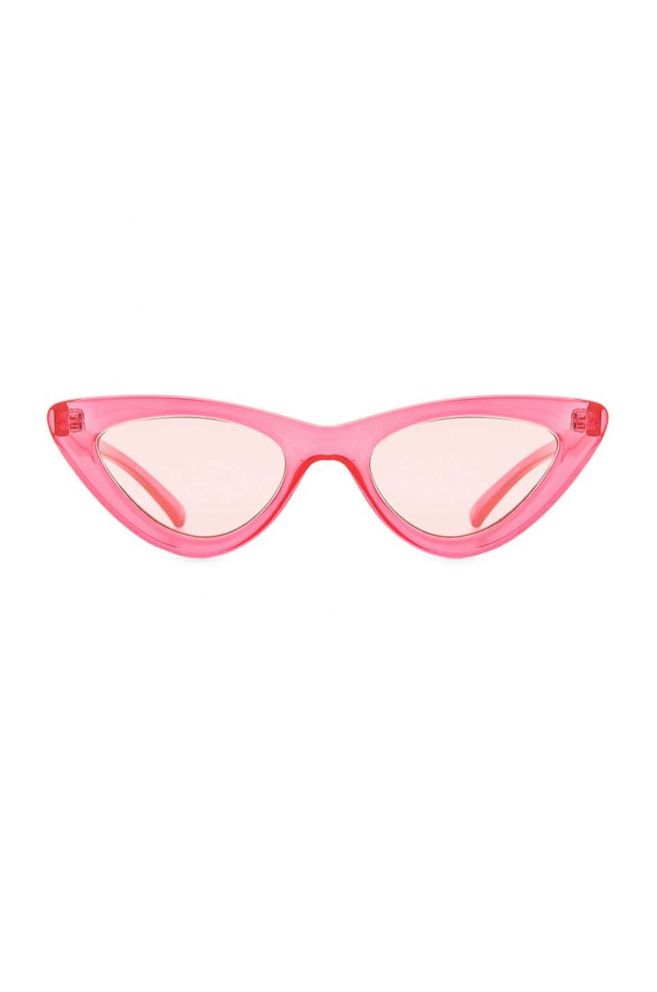 12. Ganni, Barra Button Down Shirt
Price: $145
shopbop.com
Style Hint: The work shirt that's no work at all. This blouse arrives at a tunic length making it fun to throw over flowing trousers worn loose or belted. The fabric is also so lightweight and soft, you can tuck it in with a jean skirt.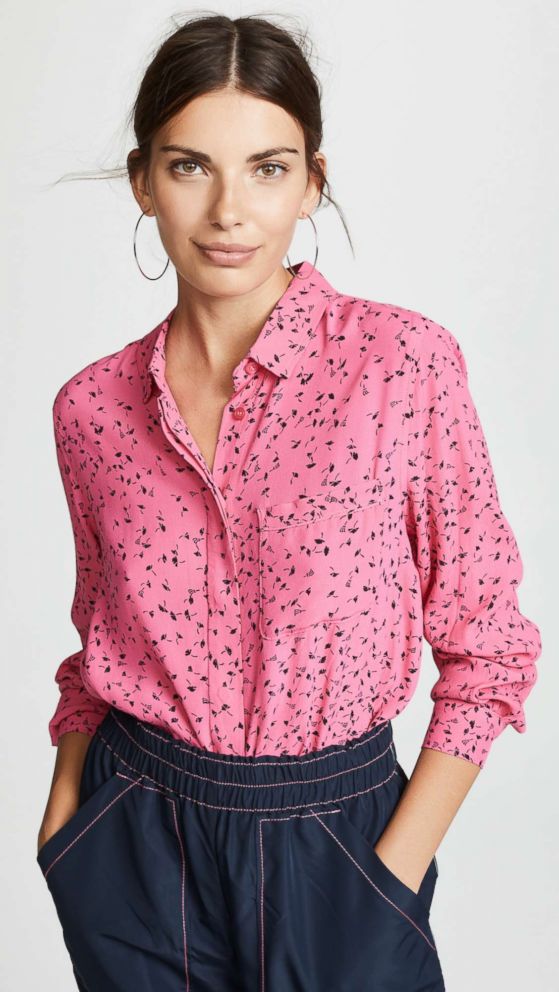 13. Jeffrey Campbell, Siren Clear Wedge Bootie
Price: $101.21
nordstrom.com
Style Hint: Dare to step out in a show-stopper boot that reviewers rave is comfortable and ushers in constant compliments. The trick to wearing statement shoes is to streamline the rest of your look. Go for classics, like jeans and white blouse and understated blazer, then wow them from the bottom up.

14. Cos, Cotton Top with Roll Sleeves
Price: $69
cosstores.com
Style Hint: This blouse defines seasonless dressing. Knowing that it won't cool down in earnest anytime soon, wear it now with white or camel-colored trousers. Later, all you'll have to do is throw on a blazer or slouchy cardigan.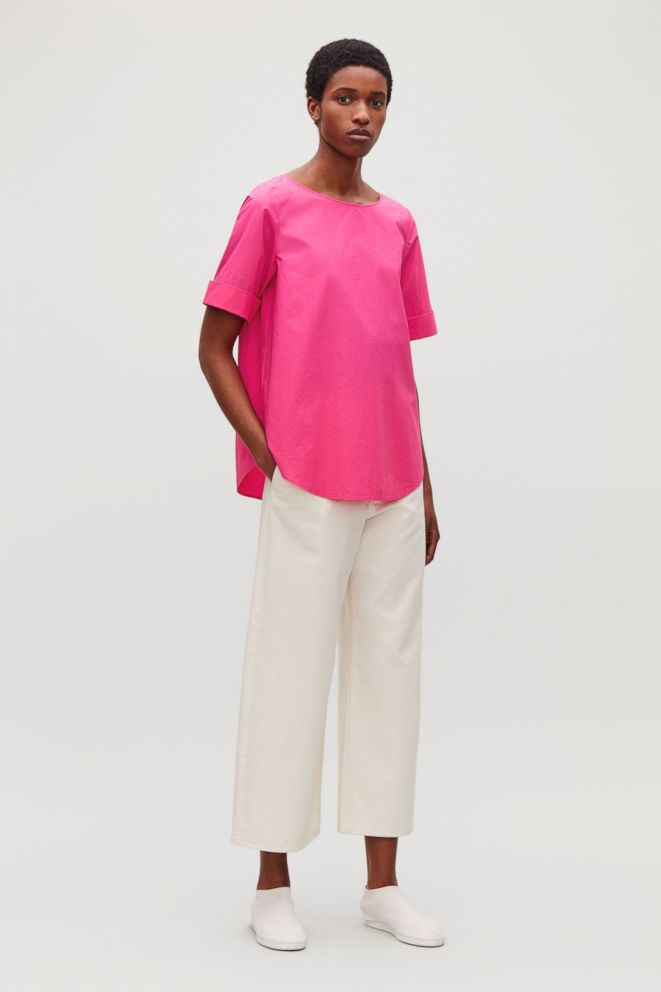 15. Birkenstock, Arizona Soft Footbed
Price: $120.99
zappos.com
Style Hint: Yes, the "ugly" sandals of summer are going strong all fall. Wear these the same way you'd wear sneakers, with dresses, jeans, and if your office has loose dress code, sleek trousers.