May 1 is the 30th anniversary of Disney's Hollywood Studios -- home to some of Walt Disney World Resort's most popular rides. But what do you really know about this iconic park?
To celebrate the 30th anniversary, we've rounded up 30 facts about Disney's Hollywood Studios. How many did you already know?
1. It opened on May 1, 1989.
2. It was originally called Disney – MGM Studios.
3. Most of the buildings along its Hollywood Boulevard and Sunset Boulevard are based on real Los Angeles-area landmarks.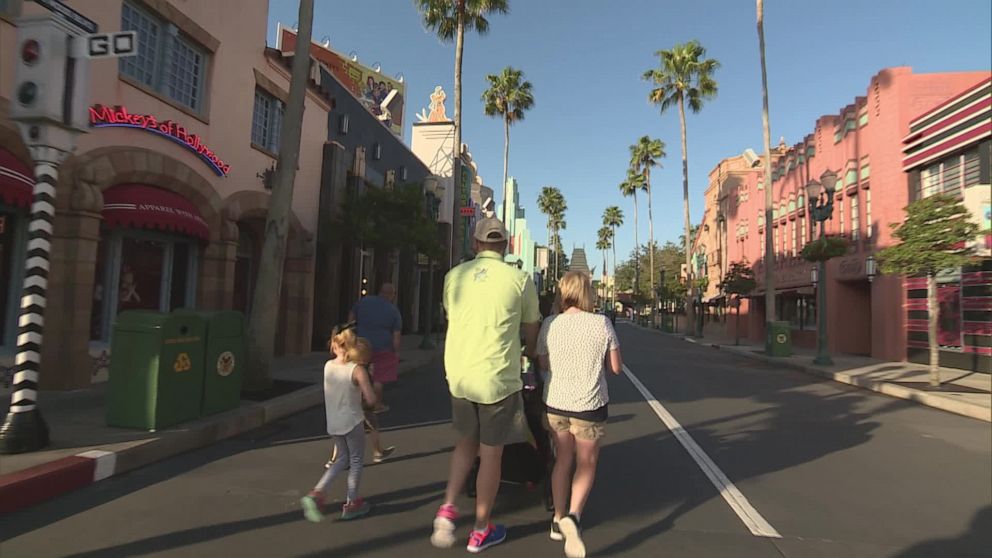 4. It was the third of four parks to open at Walt Disney World.
5. A plaque -- found at Animation Courtyard -- commemorates the park's opening day.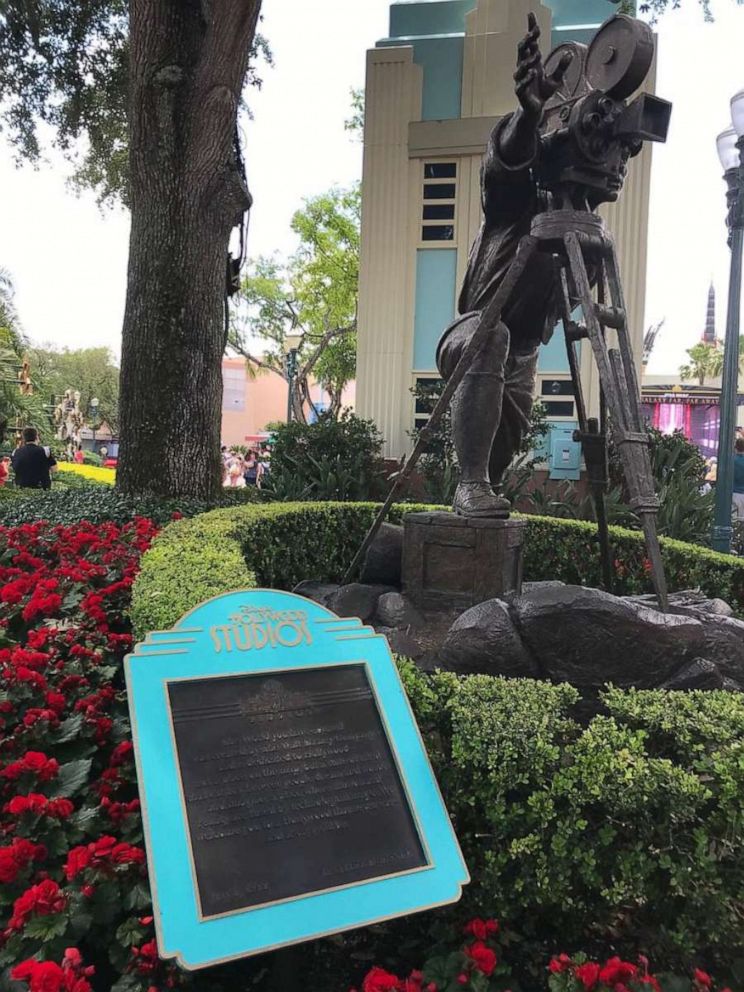 6. It's home to the largest Hidden Mickey, which is best seen from the air.
7. The Tower of Terror is 10 feet taller than the Cinderella Castle.
8. In June 2008, it changed its name to Disney's Hollywood Studios.
https://www.goodmorningamerica.com/travel/story/toy-story-land-56146971
9. Celebrity footprints are found in the courtyard of the Chinese Theater. Look for Annette Funicello (an original Mouseketeer), Carol Burnett and Robin Williams, among others.
10. The rock used in the Indiana Jones Epic Stunt Spectacular! weighs more than 400 pounds.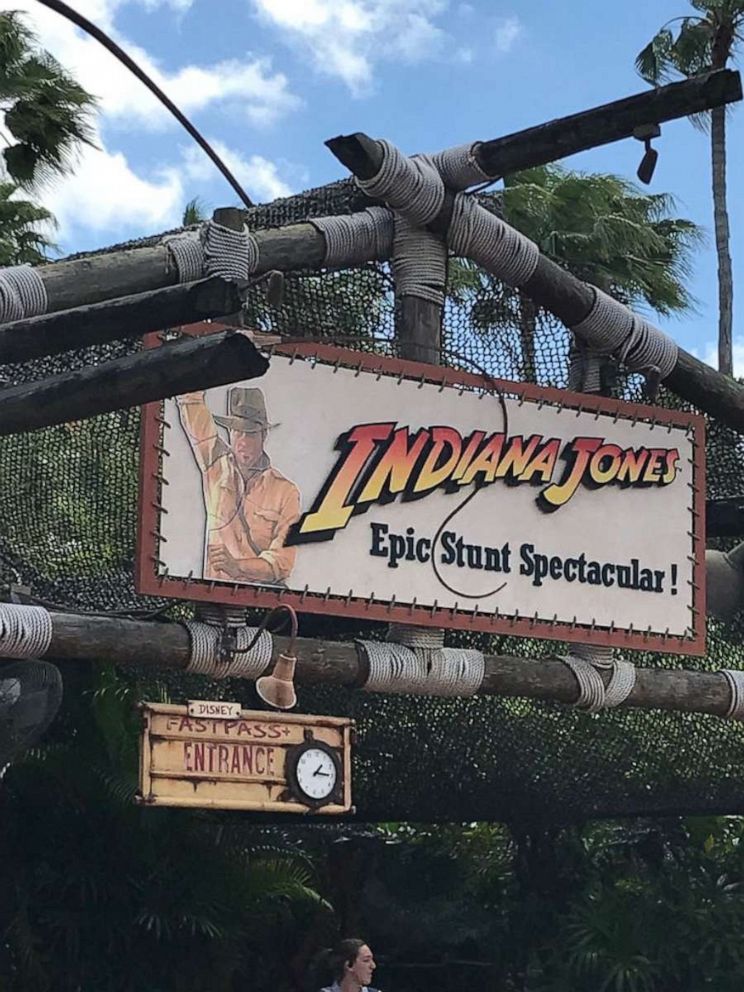 11. You can -- and should -- pull the rope that's says "don't pull the rope" in front of the Indiana Jones Epic Stunt Spectacular!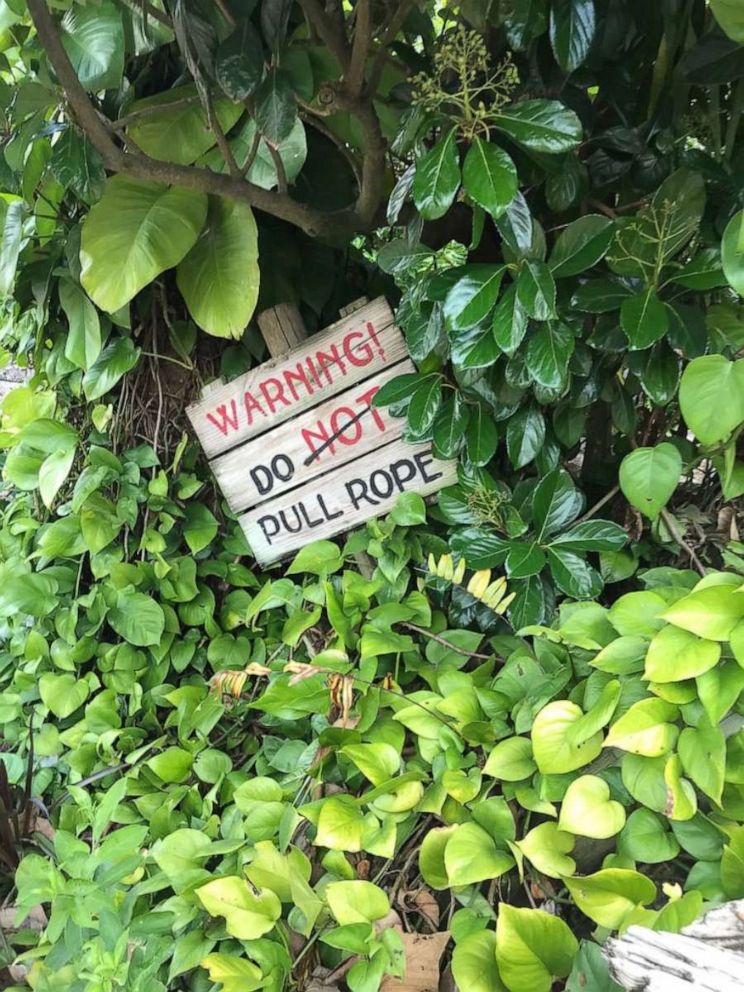 12. When Indiana Jones Epic Stunt Spectacular! opened on May 1, 1989, the performance was still in rehearsals.
13. Joey Fatone and Wayne Brady are former cast members.
14. If you stare at the sign outside Pizzarizzo long enough at night, the lights flicker out and spell out "It's Rat Pizza" -- a reference to Rizzo the Rat, a Muppet.
15. There's a Christmas store open all year long. It's called "It's a Wonderful Shop."
16. There's a helmet and jet pack that references the 1991 Disney movie The Rocketeer at Peevy's Polar Pipeline.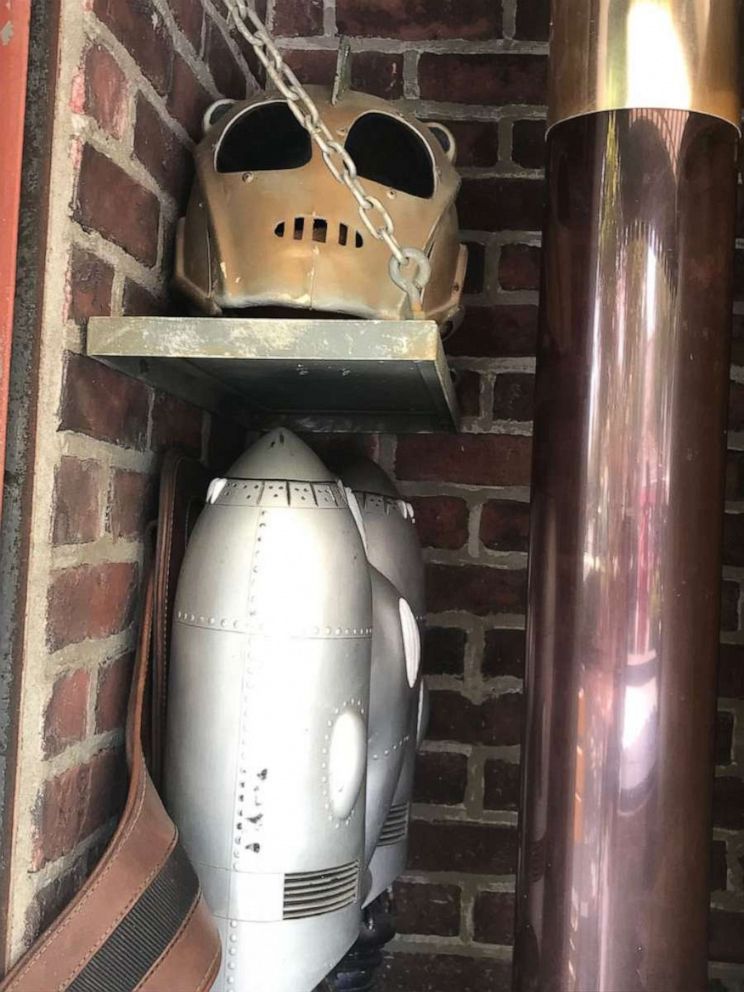 17. It's 135 acres in size.
18. In 2018, Toy Story Land opened 23 years after the original Toy Story movie.
19. The opening of Toy Story Land marked the largest expansion in the park's history.
20. Andy's footprint at Toy Story Land is 25 feet long and the equivalent of a size 240 shoe.
21. There's an homage to Roger Rabbit on a window above Hollywood and Dine. It says Eddie Valiant's Private Eye office and there's a what looks like Roger Rabbit crashing through the window to the left. It's been there for 30 years.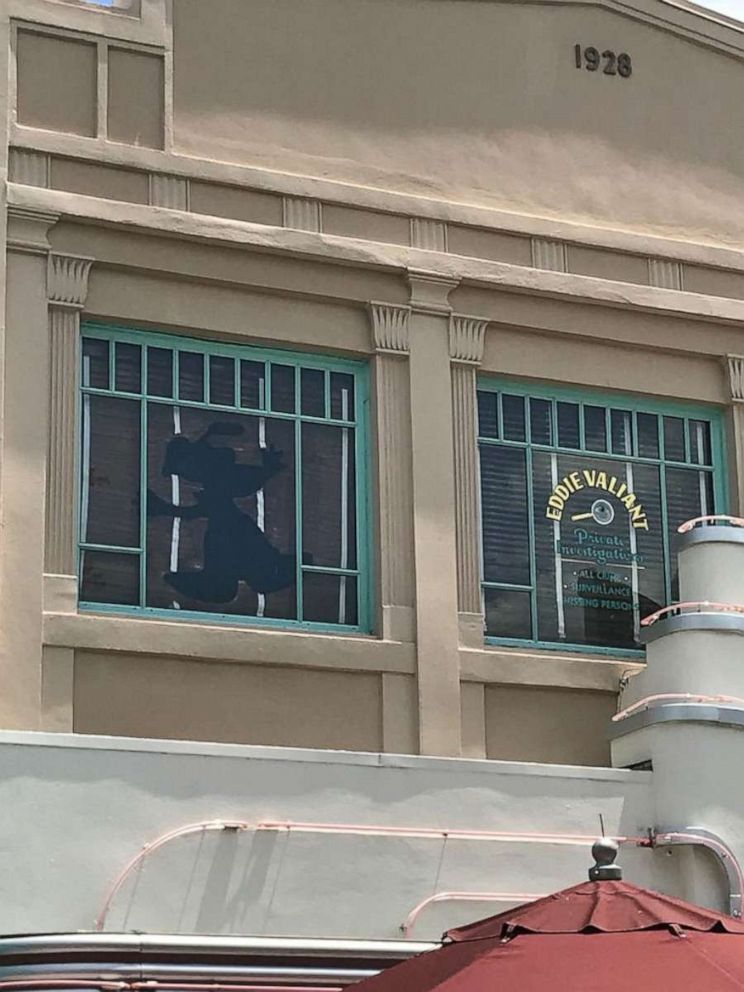 22. There's a glass doorway which says "Holly Vermont realty -- Hollywood and Beverly Hills" , a reference to where Walt and Roy Disney had their first office space.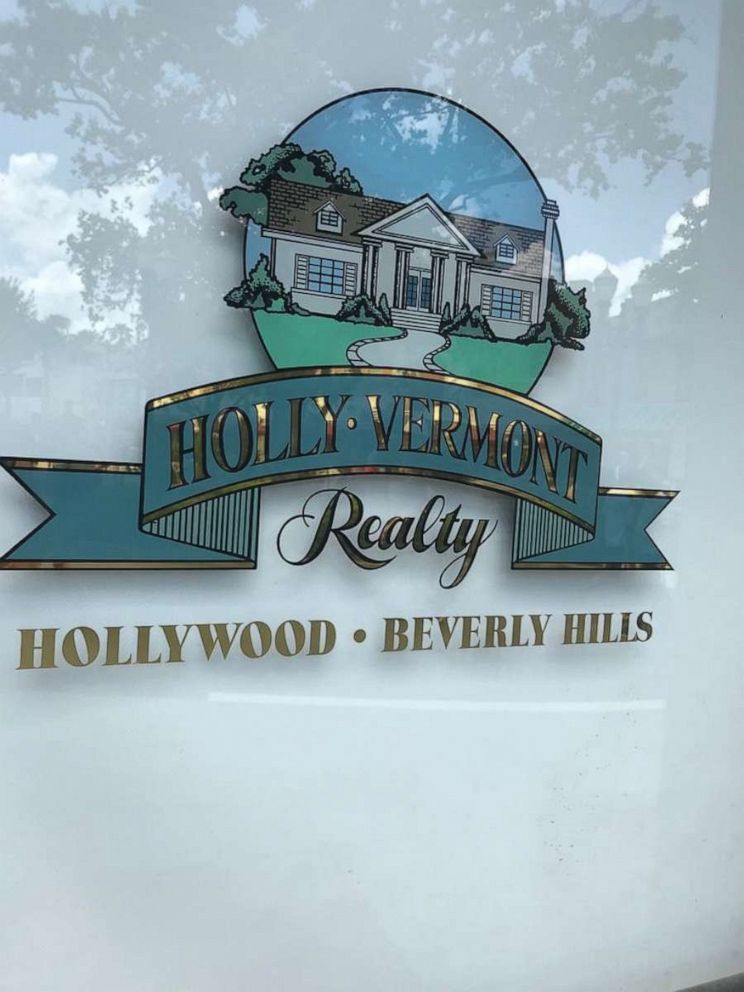 23. The costumes worn by the villagers at the new Star Wars Galaxy's Edge will feature the cast members' names in both English and Aurebesh , one of the languages of the Galaxy.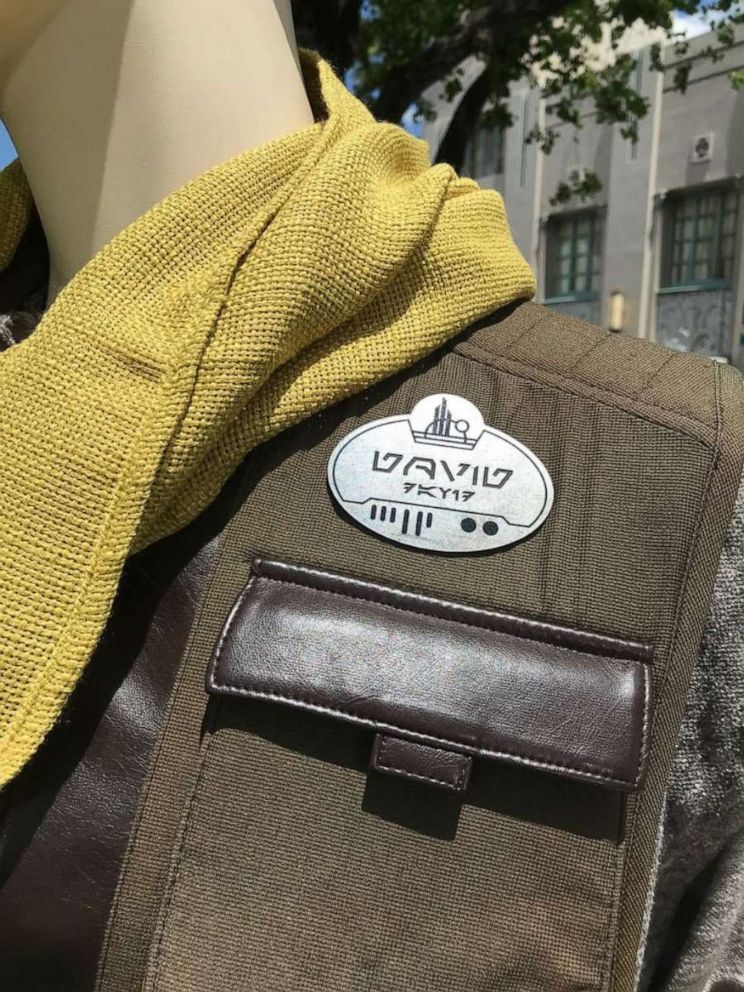 24. Oscar Service Station has a new costume for the first time since it opened in 1989.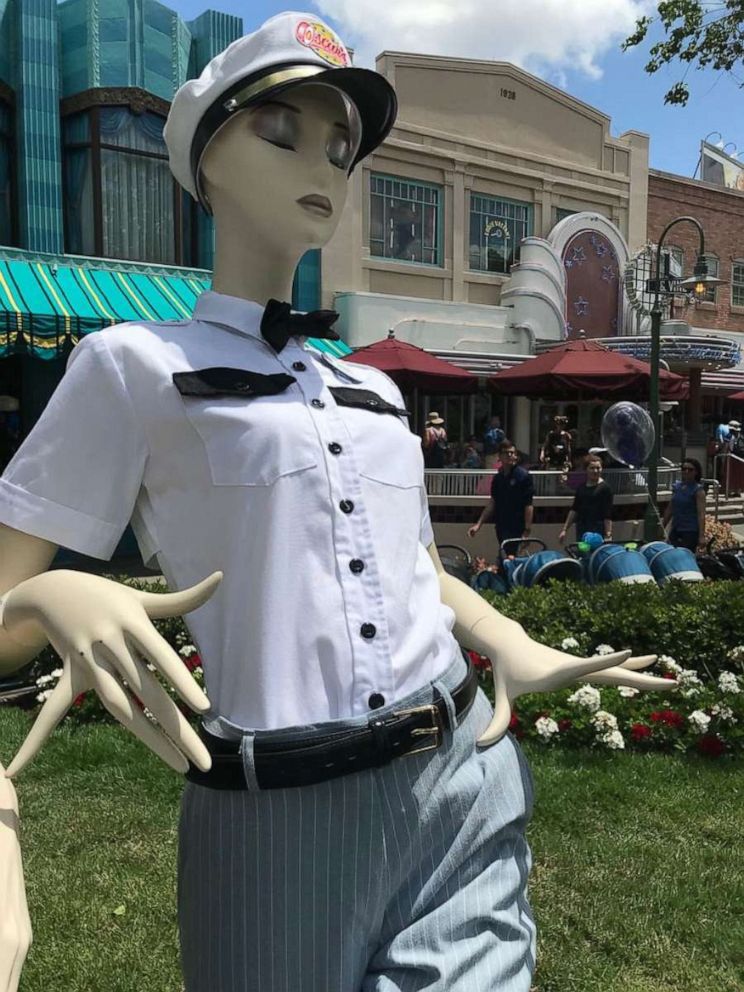 25. The background music in the park has been changing over the last year. Guests will notice it's now 1930s and 1940s Big Band arrangements of Disney songs.
26. There's a new table-service restaurant opening at Toy Story Land. It's called Roundup Rodeo BBQ.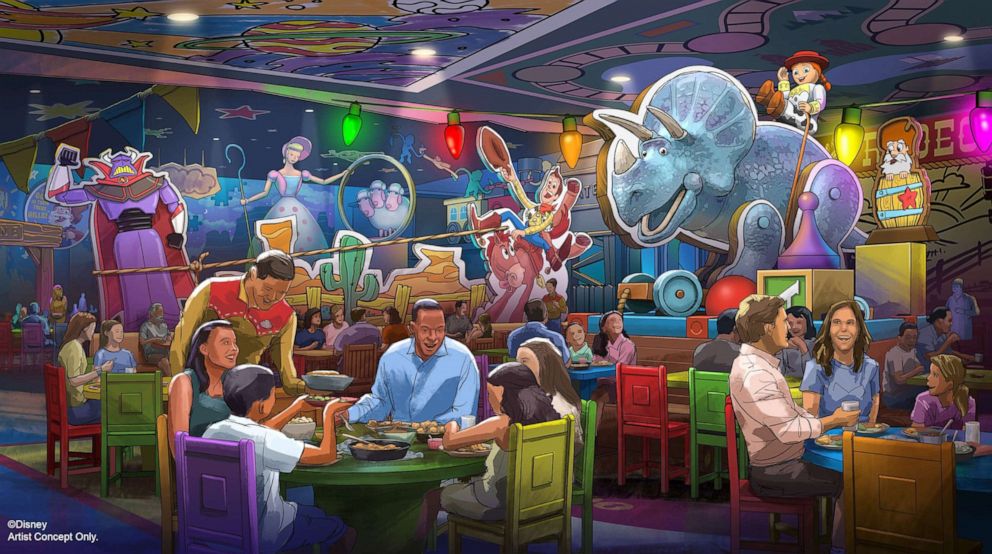 27. There are lightsaber churros available. The red one represents the Dark Side, and the blue, the Jedi.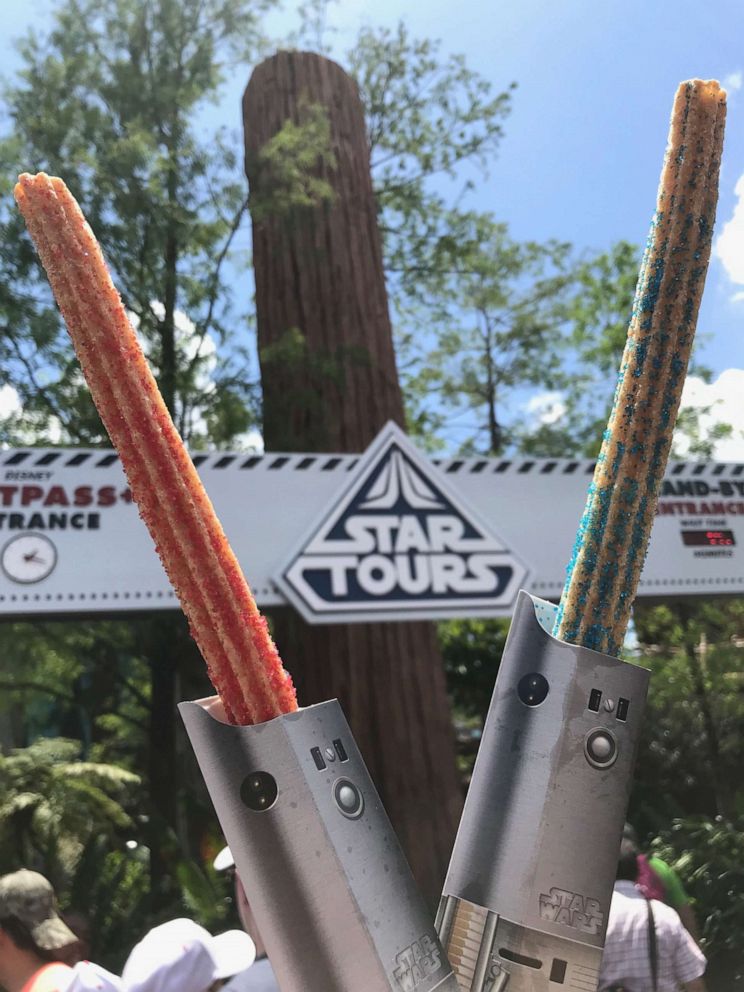 28. A new attraction recently opened: Lightning McQueen's Racing Academy debuted March 31, 2019.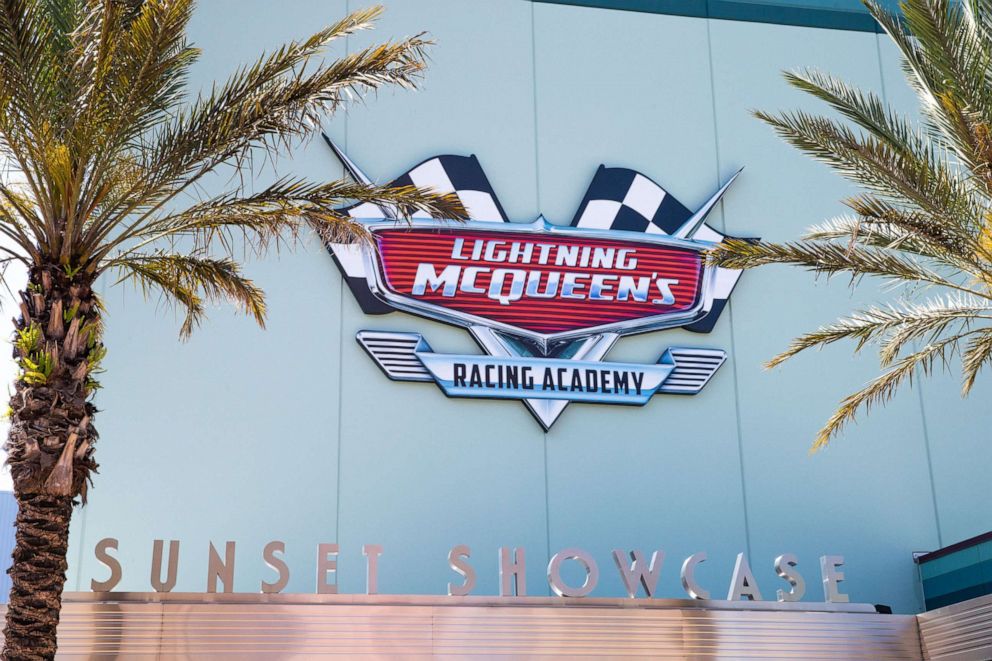 29. The first phase of the new Star Wars: Galaxy's Edge will open in August of 2019.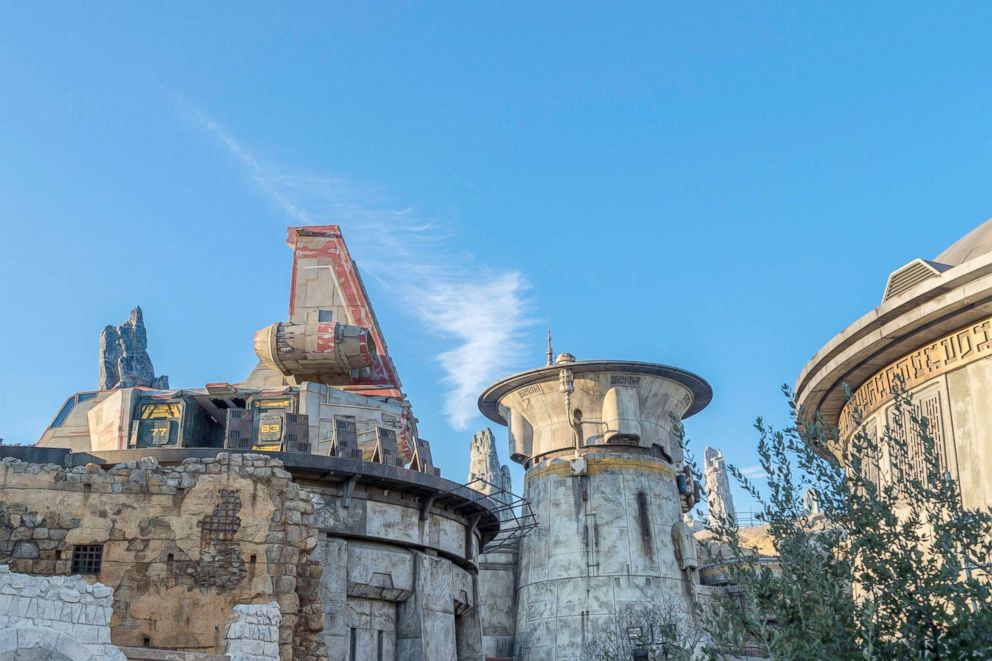 30. On its 30th anniversary, the park will debut a brand-new nighttime show called "Wonderful World of Animation."
The Walt Disney Company is the parent company of ABC News.