Superfood Breakfast Smoothie
On-the-Go Drink Keeps You Full and Packs a Powerful Vitamin Punch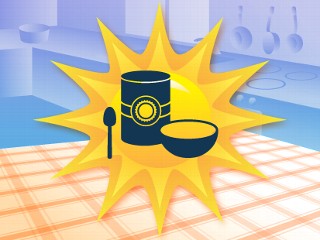 From the kitchen of Daphne Oz
|
Daphne Oz, author of "The Dorm Room Diet," shares healthy recipes for college students.
Ingredients
½ cup yogurt, plain or sweetened with sugar
1 cup fresh fruit of your choosing, plus at least ½ banana
1 tsp honey, if needed
1 tbsp psyllium husks
1 cup ice (or use frozen fruit and skip ice)
Cooking Directions
Whir all ingredients in a blender until smooth and creamy.
Optional: Add the contents of 2 Ester-C capsules along with a capful of an algae or chlorophyll supplement (any health food store will have one) and one serving bee pollen for an extra energy boost and an easy way to get some of your vitamins.
Psyllium husks help clean your digestive tract and expand with water, so that you'll be nice and full. And if you add the optional vitamin supplements, it packs a powerful vitamin punch.
Yield: 2½ cups
Calories: 435
Total fat: 4.5 g
Fiber: 11.8 g
Protein: 8.8 g
Other Recipes That You Might Like