Hello, Salad
Tender Greens with Herbs and Hazelnuts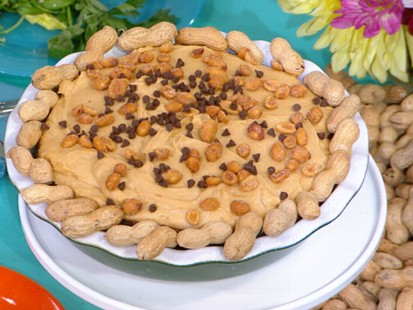 The N.Y. Times food columnist prepares a meal from her new cookbook.
From the kitchen of Melissa Clark
Ingredients
1 teaspoon sherry, white wine or champagne vinegar
1/8 teaspoon kosher salt, more to taste
1 1/2 tablespoons hazelnut or walnut oil
6 cups tender baby greens, loosely packed
Handful soft mixed fresh herbs, such as cilantro, mint, parsley, and/or basil
1/4 cup chopped toasted hazelnuts or walnuts (see Note)
Cooking Directions
Combine the vinegar and salt in a small bowl and mix well to dissolve the salt. Slowly whisk in the oil.
Place the greens, herbs, and hazelnuts or walnuts in a large bowl and toss with the vinaigrette. Season with more salt to taste.
Note: To toast nuts, spread them on a baking sheet and bake at 325°F, stirring every 5 minutes, until they start to smell nutty, 10 to 20 minutes depending on the type and size of the nut. Cool completely before chopping.
* From "In the Kitchen With a Good Appetite" by Melissa Clark.
Recipe Summary
Main Ingredients: baby greens, hazelnuts, fresh herbs
Course: Snack, Lunch, Salad