Flourless Chocolate Cake
Indulge in This Delicious and Rich Dessert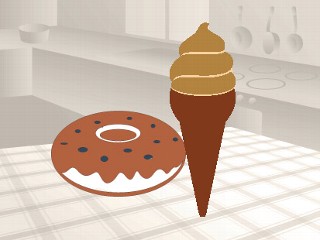 From the kitchen of Cristina Ferrare
Ingredients
4 ounces good-quality bittersweet chocolate (72% cacao), in small pieces
¼ cup butter
¼ cup nonfat yogurt
3 eggs
1/3 cup white sugar
¼ teaspoon salt
½ teaspoon vanilla
1 ¼ cups finely chopped almonds
1 tablespoon powdered sugar
3 cups fresh raspberries, blueberries, or strawberries
Cooking Directions
Preheat oven to 325 degrees F. Spray a 9-inch round cake pan with nonstick cooking spray. Line the bottom of the pan with parchment paper and spray again on top of the parchment paper. Place chocolate and butter in a bowl. Place over a pot of barely simmering water. Gently heat until the chocolate is melted. Whisk in yogurt and set aside.
In a large mixing bowl, beat eggs and sugar with an electric mixer until thick and fluffy, about 4 minutes on high speed. Stir in the salt and vanilla. Add nuts; then gently fold in chocolate. Do not overmix. Pour into prepared pan. Bake 30-45 minutes or until a toothpick inserted in the center of the cake comes out clean. Dust with powdered sugar and serve with ¼ cup of fresh seasonal fruit.
Variations:
Replace almonds with ground pistachios.
Replace almonds with ground hazelnuts.
Recipe Summary
Main Ingredients: chocolate, butter, yogurt, eggs, sugar, salt, vanilla, almonds, powdered sugar
Course: Dessert