Sirloin Shepherd's Pie
Fill Up on This Hearty Pie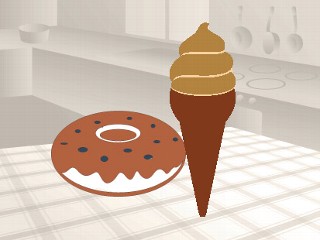 From the kitchen of Nadia G.
This pie is filling and delicious.
Ingredients
Potato Topping:
2 yams, sliced into equal chunks
2 russets, sliced into equal chunks
Splash of 1% milk (1/4 cup)
Big pinch of sea salt
Freshly cracked pepper
The Meat:
2 tablespoons extra virgin olive oil
1 red onion, small diced
2 pounds organic lean ground sirloin
Handful of minced parsley
Big pinch of smoked paprika
Pinch of smoked cayenne
Pinch of sea salt
Freshly cracked pepper
The Creamed Corn:
1 can Green Giant 'Cream Style Corn'
Topping
Handful baked potato chips, crumbled
Pinch smoked paprika
Cooking Directions
To make the potato topping: Boil yams and russet potatoes in salted water until fork tender, about 15 minutes. Strain the potatoes and transfer to a large bowl. Add milk, sea salt, freshly cracked pepper and roughly smash.
To make the meat: In a pan, heat the extra virgin olive oil over medium. Add the red onion and sauté for 8 minutes. Add the ground sirloin, parsley, smoked paprika, smoked cayenne, sea salt and freshly cracked pepper to the pan. Mix and sauté for 10 minutes. Turn the heat up to medium-high and sauté for a few more minutes until some crispy bits develop.
Evenly distribute the crisped beef into the bottom of a baking dish. Cover it with a layer of cream corn. Top the pie off with the yam and russet mash. Sprinkle with a handful of crumbled potato chips and pinch of smoked paprika. Broil for a few minutes, until edges are golden and crispy.
Recipe Summary
Main Ingredients: yams, potatoes, russet, milk, olive oil, sirloin, parsley, pepper, paprika
Course: Dessert