Ahi Poke Avocado Sashimi Stack
Fresh, Easy Raw Fish Dish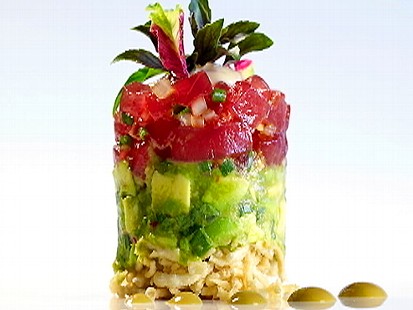 Top chefs create and talk Hawaii Regional Cuisine.
From the kitchen of Alan Wong
|
Ingredients
8 ounces (227 grams) sashimi-grade 'ahi
Kosher salt
1 teaspoon sesame oil
2 tablespoons thinly sliced green onion
1 tablespoon finely diced round onion
1 teaspoon sambal oelek
Cooking Directions
-Cut the 'ahi into ¼- to -inch cubes. Season the 'ahi with salt.
Add the sesame oil and mix to coat well. Add the remaining ingredients and mix well.
Taste and adjust seasoning.
Other Recipes That You Might Like