Stephanie O'Dea's Korean Ribs
Try these ribs for dinner tonight.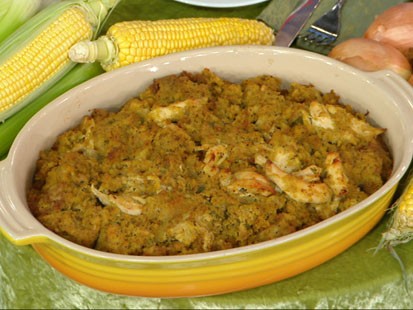 The slow-cooker challenge champion prepares her winning recipe.
From the kitchen of Stephanie O'Dea
|
One of the side effects of making a New Year's Resolution to use my slow cooker every single day was that my family hardly ate any fast food or takeout for an entire year. This is a good thing for your health and bank account, but it's also kind of boring. I like restaurant food. I like exotic cuisine and I like exposing the kids to new flavor combinations.
Ingredients
4 pounds beef or pork ribs (frozen are okay)
1 cup soy sauce (La Choy or Tamari wheat-free are gluten free)
1 cup brown sugar
5 whole jalapeno peppers (do not cut!)
½ cup water
Cooking Directions
The Directions
Use a 6-quart slow cooker. Put the ribs into the bottom of your pot. If they are frozen, you may need to cut the slab into a few pieces to get them to fit properly. Add the brown sugar and soy sauce. With a spoon, smear the sugar and sauce around a bit, trying to get the sugar on all sides of the meat—do the best you can, there isn't a "wrong" way, here. Wash the jalapenos well, and toss the whole peppers into the pot.
Add water. Cover and cook on low for 6-8 hours, flipping once, if possible.
The Verdict
These are quite possibly the best ribs in the entire universe. The smoky heat from the jalapeno infuses the meat without being spicy enough to dissuade children from digging in. If you would prefer more heat, you can certainly increase the jalapeno quantity.
Stephanie O'Dea is a New York Times best-selling author of the Make it Fast, Cook it Slow cookbooks, blogger, slow-cookerer, and shortcut queen.
Other Recipes That You Might Like