Sam Kass' Seared Tilapia With Fried Rice and Broccoli and Carrots
Dig into this fresh fish dish for dinner tonight.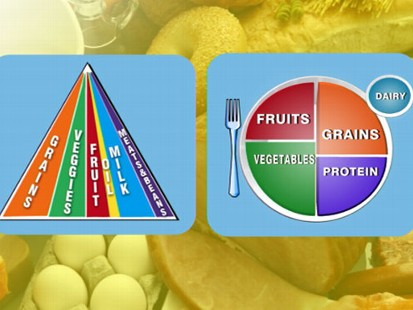 Sam Kass, White House assistant chef, discusses the simplified nutrition guide.
From the kitchen of Sam Kass
|
Sam Kass' fresh talapia dish is the perfect blend of seasonal vegetables and fish. Give it a try tonight.
Ingredients
3-4 pieces Tilapia
Vegetable oil
2 cups of cooked brown rice
2 Tbls fresh ginger minced or 1 tbsp ginger power
1 clove garlic minced
1 egg scrambled
Low Sodium Soy Sauce, about ¼ of a cup
2 scallions chopped (optional)
2 cups spinach (optional)
1 head of broccoli cut into bite sized pieces
3 carrots peeled and cut into bite sized pieces
1 tsp of honey
1 tsp of chili flakes
¼ water
Cooking Directions
For the fried rice:
In medium sauce pan heat 1 tbsp of ginger in light coating of vegetable oil. After one minute add garlic. Add cooked rice and stir until warm. Push rice to one side of the pan and add egg directly in the pan. Stir the egg until completely cooked, add about 3 tablespoons of soy sauce to taste as well as spinach and scallions if preferred.
For the broccoli and carrots:
Lightly coat a medium sauce pan with oil and add carrots, cook over medium heat. Once the carrots begin to brown, add broccoli and stir. Add water and simmer for a minute. Once water evaporates add chili honey and salt to taste.
For the Tilapia:
Heat fry pan until very hot and cover bottom of pan with oil. Add fish to pan and let sear until the edges become dark brown, do not try to move the fish until it is browned. Flip and add the soy sauce and ginger. Let cook for a couple more minutes and then turn off the pan and let sit for 5 more minutes. Serve and enjoy.
Other Recipes That You Might Like