Queen Elizabeth II's Drop Scones
Sweeten Your Day With a Royal Pastry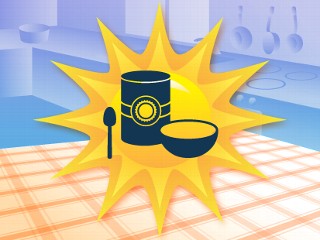 From the kitchen of Queen Elizabeth II
These scones are a favorite recipes for Queen Elizabeth II and they are about as English as you can get. Even the flour is measured in teacups.
Ingredients
4 teacups flour
4 tablespoons Caster sugar
2 teacups milk
2 eggs
2 teaspoons Bicarbonate soda
3 teaspoons Cream of tartar
2 tablespoons Melted butter
Cooking Directions
Beat eggs, sugar and about half the milk together.
Add flour, and mix well together adding remainder of milk as required, also bicarbonate soda and cream of tartar.
Fold in the melted butter.
Preheat oven to 375 degrees.
Cook tablespoon-size lumps for 15 minutes, or until golden brown.
Recipe Summary
Main Ingredients: flour, sugar, eggs, cream of tartar
Course: Breakfast