Daphne Oz's Healthy Herbal Popcorn
Dig Into This Healthy Treat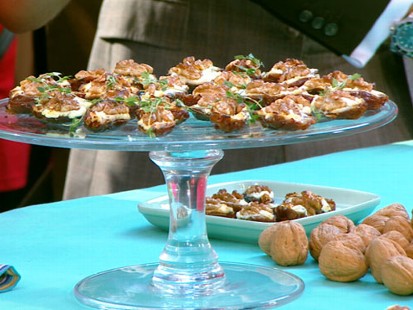 Dr. Oz's daughter, co-host on "The Chew," reveals healthy snack options.
From the kitchen of Daphne Oz
Daphne Oz shares her secrets to staying slim and one of her tastiest is this healthy popcorn.
Ingredients
3 ounces popcorn kernels, approx ½ cup -- pop without oil in air-popper
4 tbsp virgin coconut oil, melted
2 tbsp nutritional yeast
2 tbsp mixed dried herbs: dill, parsley, thyme and oregano
*cayenne optional for a spicy variation
garlic salt or sea salt to taste
Cooking Directions
Pop popcorn and sprinkle herb mixture over top. Drizzle melted coconut oil overtop and toss with hands to coat popcorn. Sprinkle with garlic salt or sea salt to taste.
This recipe was styled by chef Karen Pickus for Good Morning America.
*Recipe courtesy Daphne Oz.
Recipe Summary
Main Ingredients: popcorn kernels, coconut oil, cayenne pepper
Course: Snack
More Info: Kid Friendly