Stephanie O'Dea's Slow Cooked Ribs
Give Your Summer Dinner a Kick With This Barbeque Menu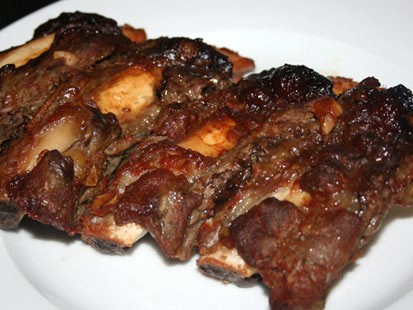 From the kitchen of Stephanie O'Dea
|
Having a barbeque? Give these tasty ribs a try.
Ingredients
3-5 pounds beef or pork baby back ribs
1 (16-ounce) bottle prepared barbecue sauce
1 onion, diced
8 cloves of garlic, smashed and chopped
2 green onions, diced
Cooking Directions
Use at least a 6-quart slow cooker. In this recipe, you are going to cook three different dishes all in the same pot—and it couldn't be easier! If you have multiple slow cookers in the house, you can increase the amount of sweet potatoes and corn, and use a separate pot. It's your choice.
Put the ribs into the bottom of a large empty slow cooker. Add prepared barbecue sauce, diced onion, garlic, and green onions. Toss a bit with a large spoon to coat the ribs nicely with the sauce.
Stephanie O'Dea is the New York Times best-selling author of the Make it Fast, Cook it Slow cookbooks.
Other Recipes That You Might Like