Trisha Yearwood's Daddy's Biscuits
Country Music Legend Trisha Yearwood shares her Southern Comfort Recipes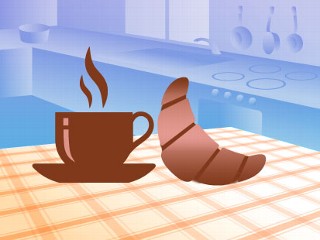 From the kitchen of Trisha Yearwood
|
Country music star Trisha Yearwood's recipes from "Georgia Cooking in an Oklahoma Kitchen" offer a contemporary twist on simple homemade Southern fare, inspired by her childhood in rural Georgia.
She wrote the book along with her mother, Gwen, and her sister, Beth, paying homage to her family's favorite dishes made from easy-to-find ingredients.
Ingredients
4 tablespoons vegetable shortening
2 cups self-rising flour
3/4 cups buttermilk, well shaken
Cooking Directions
Preheat the oven to 450°F.
Lightly grease a baking sheet with nonstick cooking spray. Using a pastry blender or two table knives, cut the shortening into the flour until it resembles coarse meal. Use a fork to stir in the buttermilk to make a soft dough, or until the dough comes together and leaves the sides of the bowl.
Continue stirring with the fork until all the flour is worked into the dough, then turn the dough out onto a lightly floured board and knead 3 or 4 times until smooth and manageable.
With your hands or a floured rolling pin, flatten the dough to a thickness of ½ inch. Cut the dough with a 2 ½-inch floured biscuit cutter. Place the rounds on the baking sheet 1 inch apart for crisp biscuits or almost touching for softer biscuits. Bake for 8 to 10 minutes, or until lightly browned.
Other Recipes That You Might Like