Mario Batali's Corn As Italians Would Eat It
Start Grilling this Summer with a New Recipe from Mario Batali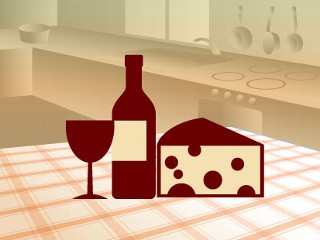 From the kitchen of Mario Batali
|
Summer has unofficially begun, making it the perfect time to invite some friends over and fire up the grill.
But for those backyard chefs who don't want to recycle old recipes, you're in luck. Mario Batali appeared on "Good Morning America" to share some of his new recipes.
In Mexico, Batali admired the groovy little stands where the vendors poach ears of corn and then paint it with mayonnaise, dust it with chile flakes and grated queso fresco, and squeeze lime juice all over the whole thing. They do not do that in Italy, but this is what they might do. It's fantastic.
Ingredients
6 ears corn, shucked
1/4 cup extra-virgin olive oil
3 tablespoons balsamic vinegar
1 to 1 1/2 cups Parmigiano-Reggiano (freshly grated)
2 tablespoons fresh mint, chopped
Hot red pepper flakes
Cooking Directions
Preheat a gas grill or prepare a fire in a gas grill.
Place the corn on the hottest part of the grill and cook for 3 minutes, or until grill marks appear on the first side. Roll each ear over a quarter turn and cook for 2 to 3 minutes, then repeat two more times.
Meanwhile, mix the oil and vinegar on a large flat plate. Spread the Parmigiano on another flat plate.
When the corn is cooked, roll each ear in the oil and vinegar mixture, shake off the extra oil, and dredge in the Parmigiano to coat lightly. Place on a platter, sprinkle with the mint and pepper flakes, and serve immediately.
COURTESY: MARIO BATALI - ITALIAN GRILL (ECCO 2008)
Other Recipes That You Might Like