Emeril's Pico de Gallo
Bam! Cajun Fajita Fixin's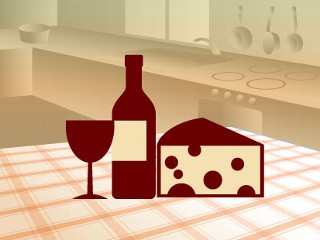 From the kitchen of Emeril Lagasse
|
It's hot out there, but not too hot to heat things up a little bit more with a sizzling summer dish.
Good Morning America's food correspondent Emeril Lagasse put his special stamp on a Mexican favorite: pico de gallo.
Pico de gallo means the "rooster's beak" in Spanish, an appropriate name for the salsa's hot "bite."
Ingredients
1 1/2 pounds ripe tomatoes, cored, seeded and diced
3/4 cup white onion, finely chopped
1/2 cup fresh cilantro, chopped
1 tablespoon fresh lime juice
3 tablespoons jalapenos (or serrano chilies - about 3 medium), minced and seeded
1 teaspoon garlic, minced
1/2 teaspoon salt
Pinch cayenne
Cooking Directions
Combine all the ingredients in a bowl and stir well. Cover and allow to rest at room temperature for 1 hour for the flavors to blend.
Other Recipes That You Might Like