Nana Deane's Pecan-Coconut Pie
Alton Brown Shares a Yummy Southern Dessert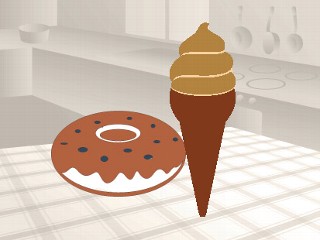 From the kitchen of Alton Brown
The Food Network's Alton Brown joined Good Morning America to share recipes from his newest book, "Feasting on Asphalt: The River Run."
This book documents his motorcycle ride from New Orleans to Minnesota along the nation's first "highway," the Mississippi River. He and his crew met the people and sampled the food that embody our American road-food heritage.
Here is an amazing Coconut and Pecan Pie, courtesy of Ray's Dairy Made, Burton, Ark.
Ingredients
10 1/2 ounces granulated sugar
3 large whole eggs
2 ounces unsalted butter, melted
4 ounces buttermilk
3 ounces pecans, chopped (approximately 3/4 cup)
1 tablespoon all-purpose flour
3 ounces sweetened coconut flakes
1 teaspoon vanilla extract
Pinch salt
1 pie crust (pre-baked)
Cooking Directions
Preheat oven to 350 degrees.
In a large mixing bowl, combine the sugar, eggs, melted butter, buttermilk, coconut, pecans, flour, vanilla and salt.
Pour this mixture into a 9-inch pre-baked pie crust.
Bake for 45 minutes or until the pie is golden brown and the center is barely set.
Cool for 40-45 minutes before serving.
Recipe Summary
Main Ingredients: pecans, coconut flakes, butter, eggs, sugar, flour
Course: Dessert