Emeril's Berry Tiramisu
A Light Cake With Fruits of the Season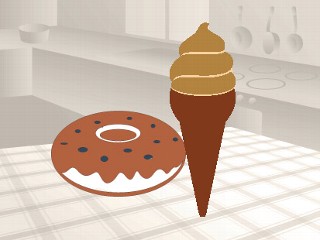 From the kitchen of Emeril Lagasse
When summer is on its way, and the fruit shelves will be teeming with fresh berries. Emeril's Berry Tiramisu is one way to celebrate the season.
Recipe from Prime Time Emeril by Emeril Lagasse.
Ingredients
Tiramisu
1 1/2 cups raspberries, rinsed and patted dry
1 cup blueberries, rinsed and patted dry
1 cup strawberries, rinsed, patted dry, hulled and quartered
2 Tablespoons granulated sugar
1/2 cup plus 3 tablespoons Chambord or other raspberry-flavored liqueur or ruby port
1/2 cup Raspberry coulis
2 cups heavy cream
1/2 cup confectioner's sugar
1 pound mascarpone
Eight 1/2-inch-thick slices Pound Cake, about half the cake
Fresh mint sprigs, for garnish
Pound Cake
1 teaspoon vegetable shortening, for the pan
2 cups plus 2 teaspoons bleached all-purpose flour
1 teaspoon baking powder
1/4 teaspoon salt
1/2 pound (2 sticks) unsalted butter, at room temperature
1 cup sugar
4 large eggs
1 teaspoon pure vanilla extract
Raspberry Coulis
2 cups raspberries (about 12 ounces), rinsed
3/4 cup simple syrup
1 1/2 Tablespoons lemon juice (fresh)
1/2 Tablespoon cornstarch
Simple Syrup
2 cups sugar
2 cups water
Cooking Directions
Tiramisu
Gently stir the raspberries, blueberries, and strawberries in a bowl with the granulated sugar, 2 tablespoons of the Chambord, and a 1/2 cup of the raspberry coulis.
Whip the heavy cream in a large bowl with an electric mixer on high speed or a whisk until it thickens and almost doubles in volume. Add 1/4 cup of the confectioners' sugar and 1 tablespoon of the Chambord and whip until stiff peaks form.
In a medium bowl, whip the mascarpone with the remaining 1/4 cup confectioners' sugar with an electric mixer on low speed until smooth. Fold in half of the whipped cream.
Spread half the pound cake slices in the bottom of a 6 x 9-inch pan. Drizzle the remaining 1/4 cup Chambord over the cake and cover with half of the berry mixture. Cover the berries with half of mascarpone cream, gently spreading it into a smooth layer of the remaining whipped cream. Now, spread the other half of the pound cake slices on top of that layer, and repeat step 4, adding the other 1/4 cup of Chambord, the other half of the berry mixture, and the other half of the mascarpone cream. Cover tightly with plastic wrap. Refrigerate for at least 2 hours and up to 1 and 1/2 days.
Spoon into bowls and garnish with the mint sprigs. Serve with the remaining raspberry coulis spooned over each serving or passed on the side.
Pound Cake
Preheat the oven to 325 degrees Fahrenheit. Butter an 8 1/2 x 4 1/2 x 2 1/2- inch loaf pan with the shortening and 2 teaspoons of the flour, tapping out the excess.
Sift the remaining 2 cups flour, the baking powder, and salt into a medium bowl.
Cream the butter and sugar in a medium bowl with an electric mixer on high speed, scraping down the sides of the bowl as needed, until light and fluffy, about 3 minutes. On low speed, in three additions, beat in the flour, alternating with 1 egg at a time, scraping down the sides of the bowl as needed. Beat in the vanilla just until blended. Spread evenly in the prepared pan.
Bake until the cake is golden brown and a cake tester or toothpick comes out clean, about 1 hour and 10 minutes. Cool on a wire rack for 10 minutes. 5. Turn the cake out onto the rack, turn right side up, and let cool for at least 30 minutes. Serve warm or at room temperature.
Raspberry Coulis
Bring the raspberries, syrup and lemon juice to a simmer in a medium saucepan over low heat. Simmer, stirring occasionally, until the berries are very soft, about 10 minutes.
Sprinkle the cornstarch over 2 teaspoons cold water and stir to dissolve. Pour into the simmering raspberry mixture. Cook, stirring, occasionally, until the sauce thickens, about 3 minutes.
Strain through a fine-mesh wire sieve into a medium bowl; discard the seeds. Cool completely, then cover and refrigerate until ready to use. (Freeze any leftover coulis in a plastic container for up to one month.)
Simple Syrup
Bring the sugar and water to a boil in a heavy medium saucepan over high heat. Reduce the heat to medium-low. Simmer, stirring until the sugar is completely dissolved, 6 to 8 minutes. Let cool completely.
Transfer to an airtight container. Refrigerate until completely chilled, at least 4 hours.
Recipe Summary
Main Ingredients: berries, sugar, butter, eggs, mascarapone
Course: Dessert