Emeril's Milk Chocolate Cheescake
Holiday Indulgence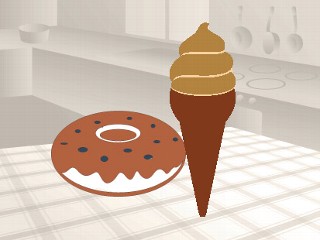 From the kitchen of Emeril Lagasse
f you're looking for an indulgent dessert for the holidays, it would be hard to top this combination. Chocolate, champagne, raspberries and whipped cream are in Emeril Lagasse's recipe for Milk Chocolate Cheesecake.
Ingredients
2 cups chocolate cookie crumbs (such as Oreos or chocolate wafers)
1/4 pound unsalted butter (1 stick), melted
1 1/2 pounds cream cheese, softened
1 cup plus 2 tablespoons sugar
3 large eggs
1/2 cup heavy cream
1/4 cup bleached all-purpose flour
Pinch salt
1 teaspoon pure vanilla extract
4 ounces milk chocolate, melted
1/4 cup champagne (or sparkling wine)
2 pints assorted fresh raspberries, or thawed if frozen
1 cup heavy cream
1 tablespoon confectioners sugar
Sprigs fresh mint, garnish
Cooking Directions
Preheat the oven to 350 degrees F.
Combine the cookie crumbs and melted butter in a medium bowl, and mix thoroughly. With your fingers, press into the bottom and slightly up the sides of a 10-inch springform pan.
In a food processor or in a large bowl using an electric mixer, beat the cream cheese until smooth. Add 1 cup of the sugar and process. Add the eggs 1 at a time, running the processor in between each addition. Add the heavy cream, flour, salt, and vanilla and process until smooth, scraping down the sides of the bowl as needed. With the motor running, add the chocolate in a steady stream. Pour the mixture into the prepared pan. Bake until the center of the cake sets but the center is slightly wobbly, 1 hour to 1 hour and 15 minutes.
Remove from the oven and loosen the sides of the cake with a thin knife. Let cool on a wire rack. Refrigerate until well chilled, at least 3 hours.
In a medium bowl, combine the champagne, berries, and remaining 2 tablespoons of sugar. Mash slightly with the back of a spoon to lightly crush the berries and combine. Cover and refrigerate for 2 hours.
In a clean bowl, whip the cream until soft peaks start to form. Add the confectioner's sugar and whip to stiff peaks.
To serve, un-mold the cheesecake. Slice with a sharp knife dipped in hot water and place on dessert plates. Spoon the berries onto each serving and top with the whipped cream. Garnish with the mint sprigs.
Recipe by Emeril Lagasse, December 2002
Recipe Summary
Main Ingredients: cream cheese, cookies, cream, raspberries
Course: Cookies, Dessert, Snack