Teresa Heinz Kerry's Pumpkin Spice Cookies
A Sweet Treat Recipe From Senator Kerry's Wife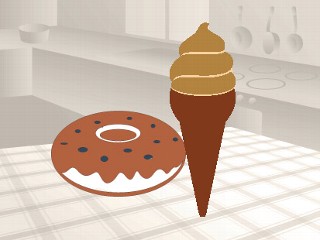 From the kitchen of Teresa Heinz Kerry
As the presidential race heated up, first lady Laura Bush and John Kerry's wife, Teresa Heinz Kerry, competed for the title of best baker in Family Circle magazine's fourth quadrennial Cookie Cook-Off!
Laura Bush's Oatmeal-Chocolate Chunk Cookies were up against Teresa Heinz Kerry's Pumpkin Spice Cookies in the contest. Susan Ungaro, editor in chief of Family Circle magazine says she's pleased they decided to participate in the fun competition.
"We're delighted that Laura Bush and Teresa Heinz Kerry are putting their cookie recipes into the running for our fourth election competition," said Ungaro said. "Put your partisan preferences aside and vote with your taste buds. May the best cookie win!"
Ingredients
1 cup butter (2 sticks), at room temperature
1 cup sugar
1 egg
1 cup canned pumpkin puree (from 15-ounce can; do not use pumpkin pie filling)
1 teaspoon vanilla
2 cups all-purpose flour
1 teaspoon baking powder
1/2 teaspoon salt
1 teaspoon cinnamon
1/2 teaspoon allspice
1 cup walnuts, chopped
1 cup raisins
Cooking Directions
Heat oven to 375°.
With electric mixer, cream butter and sugar.
Beat in egg, pumpkin and vanilla.
Sift together flour, baking powder, salt, cinnamon and allspice.
Stir into pumpkin mixture.
Stir in chopped walnuts and raisins.
Drop by tablespoonfuls onto a well-greased cookie sheet.
Bake at 375° for 12 to 15 minutes, until golden on edges. Makes 5 dozen cookies.
Recipe Summary
Main Ingredients: pumpkin, butter, egg, sugar, raisins, walnuts
Course: Cookies, Dessert