Dr. Pepper Flank Steak
Grady Spears' Labor Day Barbecue Recipe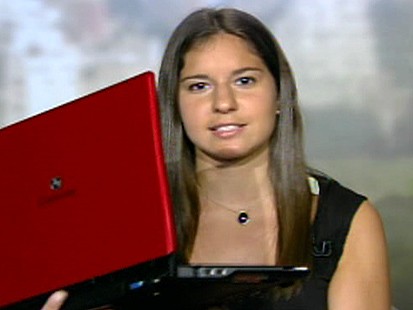 From Laptops to cell phones, Laptop Magazine reviews the best gadgets on the go.
From the kitchen of Grady Spears
Those planning to fire up the grill on Labor Day can add a spicy twist with steak and rib roast recipes from Texas chef Grady Spears.
Nebraska, the state that Good Morning America visited Monday, as part of ABCNEWS' 50 States One Nation tour, produces 20 percent of the beef that America eats. To honor Nebraska, GMA held a Steak-Out barbecue.
Before fancy meat tenderizers were available, people used to marinate tougher meat in Coca-Cola, because of its acidic content. Spears prefers Dr. Pepper because it has more sugar, and when the meat cooks, the sugar caramelizes, adding a great flavor. (Also, Dr. Pepper was invented in Texas.)
Ingredients
Steak
1 bottle Dr. Pepper (16 ounces)
4 cloves garlic, peeled
2 cinnamon sticks
2 Tablespoons Grill Blend (recipe below)
1 to 1/2 pounds of flank steak
Grill Blend
4 Tablespoons kosher salt
3 Tablespoons Pasilla Powder (homemade chile powder, see recipe below)
2 Tablespoons dried granulated garlic
2 Tablespoons sugar
2 Tablespoons ground cumin
2 Tablespoons coarsely ground black pepper
1 Tablespoon ground thyme
Pasilla Powder
5 pasilla chiles
Cooking Directions
Pasilla Powder
Prepare the pasilla chiles by removing the stems and seeds. Toast the peppers in a skillet over medium height for 5 minutes, turning them frequently until they are dry and crisp, but not burned. Puree the peppers in a coffee grinder until they become a fine powder. (Be sure to clean the coffee grinder very well when you are done.)
Grill Blend Directions
Combine all of the ingredients in a small bowl, blending well to evenly distribute the spices. Be sure to break up any chunks that appear. Store the blend in an airtight container. Shake or stir it again before each use.
Steak
In a large bowl, combine the Dr. Pepper, garlic cloves, and cinnamon sticks. Add the flank steak, cover with plastic wrap and refrigerate for 12 hours.
Prepare and light the grill, and heat to medium-high. Remove the flank steak from the marinade and pat dry with paper towels. Season both sides with the Grill Blend. Grill the steaks from 3 to 4 minutes on each side, or until done (never cook flank steak past the medium-rare stage or it will be very tough.)
Remove the steak from the grill, and let rest for 4 or 5 minutes, loosely covered with foil. Cut the steak across the grain into 1-inch-wide slices.
You can also serve hot with tortillas and your favorite condiments, such as Avocado Sour Cream or Pico de Gallo.
All recipes courtesy of Grady Spears, author of Cowboy Cocktails, A Cowboy in the Kitchen, and The Great Steak Book.
Recipe Summary
Main Ingredients: dr. pepper, pasilla chiles
Course: Appetizer/Starter, Dinner, Lunch, Main Course