Apple Jam
Rebecca Kolls Offers Harvest Recipes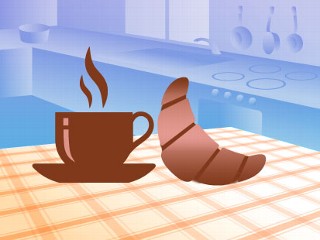 From the kitchen of Karen Pickus
Do you have great fruits and veggies left over from the garden or farmer's market? Try this recipe for apple jam demonstrated by Rebecca Kolls on Good Morning America.
Ingredients
8 large ripe Granny Smith apples (4 pounds)
1 cup sugar
4 tablespoons lemon juice (juice of 2 large lemons)
1 teaspoon ground cinnamon
Cooking Directions
Peel and core each apple. Slice each apple into 20 wedges. In a 3-quart pot, combine the apple slices, the sugar and the lemon juice. Bring to a boil then simmer for 7 minutes, stirring occasionally.
Remove from heat. Stir in cinnamon. Let cool completely. Place in plastic bags that can be sealed, or glass containers. Refrigerate. Will keep for a week.
All recipes courtesy of chef, Karen Pickus on Good Morning America © 2002
Recipe Summary
Main Ingredients: apples, cinnamon
Course: Breakfast, Brunch, Sauces and marinades, Snack