Grilled Fruit
Rebecca Kolls Offers Harvest Recipes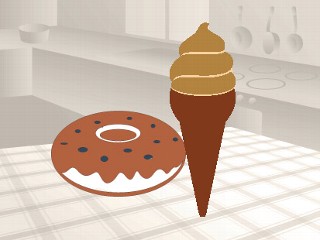 From the kitchen of Karen Pickus
|
Do you have great fruits and veggies left over from the garden or farmer's market? Try this recipe for grilled fruit demonstrated by Rebecca Kolls on Good Morning America.
Ingredients
4 large ripe nectarines (or 8 large ripe black plums)
2 tablespoons sweet almond oil
2 tablespoons sugar
1 fresh lime
Cooking Directions
Cut nectarines, or plums, in half and remove the pit. Brush nectarine or plum halves with sweet almond oil. Place on grill, cut side down first, over medium high heat for 3 to 5 minutes.
Turn and sprinkle with sugar and grill for another 3 to 5 minutes until golden brown and tender. Remove from heat and place on serving platter.
Cut lime into 8 wedges, and place on platter to squeeze on grilled fruit.
All recipes courtesy of chef, Karen Pickus on Good Morning America © 2002
Other Recipes That You Might Like