Mexican Tea Cakes
Sara Moulton's Holiday Treats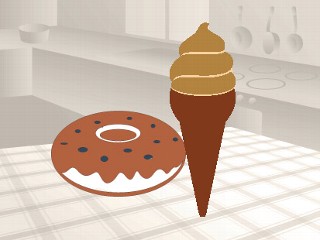 From the kitchen of Sara Moulton
|
Mexican Tea Cakes look like little snowballs and they are a lot of fun to make for the holidays.
Ingredients
2 sticks of unsalted butter (1 cup), softened
3 cups confectioners sugar
1 teaspoon vanilla
2 1/4 cups all-purpose flour
3/4 cup pecans or walnuts (2 1/2 ounces), finely chopped
3/4 teaspoon of salt
Cooking Directions
First, beat your softened butter and about 1/2 cup of the confectioners sugar in a large bowl until the mixture is pale and fluffy (about four minutes with your electric mixer). Beat in vanilla, then add flour, nuts, and salt and mix at low speed until just combined. The dough needs to be covered and chilled for at least 6 hours.
Preheat oven to 375 degrees F. After chilling the dough it will be too hard to work with right away. So, Let the dough stand at room temperature for about 15 minutes. Roll level teaspoons of dough into 3/4 inch balls and arrange about 2 inches apart on light buttered large baking sheet.
Bake in 375 degree F oven in middle of oven until bottoms are pale golden, 8-10 minutes.
While they are baking sift remaining 2 1/2 cups confectioners sugar into large shallow bowl.
Immediately transfer hot cookies to confectioners sugar, gently rolling to coat well, then transfer to rack to cool completely. Roll cookies in confectioners sugar again when cooled.
Recipe courtesy of Gourmet magazine © 2001.
Other Recipes That You Might Like