Scrambled Tofu
Heart Healthy Recipes From Dr. Andrew Weil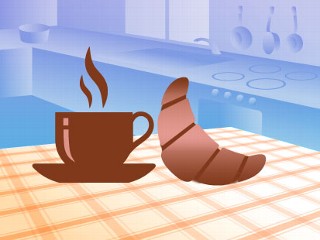 From the kitchen of Dr. Andrew Weil
Eating healthy can involve creating dishes that are not only good for you, but are also fun to prepare and delicious. Integrative medicine guru Dr. Andrew Weil, and Oprah Winfrey's former chef Rosie Daley teamed up to write The Healthy Kitchen, which starts off with advice about breakfast, and some mouth watering recipes.
Don't worry, you egg eaters, you aren't deprived of flavor here. So have some variety in your breakfasts, alternating between eggs and tofu (see more about tofu from Andy on page 192). This dish is light, well seasoned, and, like eggs, full of protein for get-up-and-go energy. Turmeric is what lends the color and mild flavor to this dish.
You can use the scrambled tofu to make a "tofu-salad sandwich" with lettuce and tomato, as opposed to an egg-salad sandwich, or you can mix the scrambled tofu with a little bit of pesto for more of a side-dish type food.
Ingredients
1 block firm tofu (16-ounce)
3 cloves garlic, peeled and sliced thin (11/2 tablespoons)
3 tablespoons red bell pepper, diced
2 tablespoons olive oil
1/2 teaspoon turmeric
1/2 teaspoon salt
1/4 teaspoon freshly ground black pepper
3/4 cup sliced green onions (or scallions, chives, or 1/2 cup minced onion)
2 teaspoons soy sauce
Fresh Salsa, for garnish
Corn Tortillas
Cooking Directions
Drain the tofu and crumble it, using clean hands. Sauté the garlic and diced pepper with the olive oil in a medium sauté pan on medium heat, for about 2 minutes. Stir in the crumbled tofu first, then add turmeric, salt, pepper, green onions (scallions, chives, or onions), and soy sauce. Cook the tofu for 3 more minutes, stirring occasionally. Serve with salsa and warm corn tortillas.
From The Healthy Kitchen: Recipes for a Better Body, Life, and Spirit, by Andrew Weil, Rosie Daley. Copyright, April 2, 2002 , Knopf used by permission.
Recipe Summary
Main Ingredients: tofu, garlic, turmeric, soy sauce
Course: Breakfast, Brunch
More Info: Heart Healthy, Vegan, Vegetarian